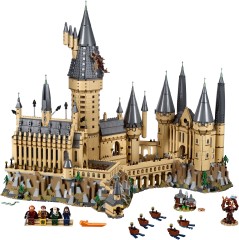 LEGO is expecting demand for 71043 Hogwarts Castle to be high because brand stores in the US are taking pre-orders for the set already.
Pay a deposit of $40 and your name will be put on the list to receive the set when it becomes available on the 15th of August, without having to queue up at the crack of dawn to get it.
For full details, ask at your local brand store.
Thanks to legowerba and theJANG for the news.
Sponsored content