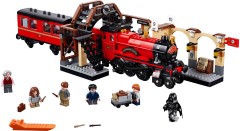 A large number of new products are now available at shop.LEGO.com, including Harry Potter, the Wizarding World Collectable Minifigures, Star Wars, Technic, Minecraft and BrickHeadz.
Furthermore, Unikitty and Ninjago sets are now available in North America.
The LEGO Xtra polybags are also on sale from today and 40320 Plants From Plants that we reviewed a couple of weeks ago is free with qualifying purchases in certain countries from today, too.
View it all here on our easier to use than shop.LEGO.com's 'What's new' page:
USA | Canada | UK | Germany | France
Sponsored content