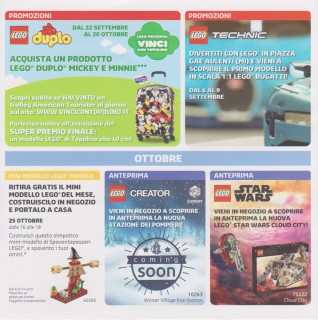 LEGO published a few teaser images for the upcoming Winter Village set towards the end of last month, provoking considerable speculation concerning the subject of this year's model.
Many fans seemed to agree that a fire station was the most likely prospect and that has now been confirmed in the Italian LEGO brand store calendar for September and October. Images of the calendar were published by mattonito.com.
Are you looking forward to a Winter Village Fire Station or would you prefer a different kind of building? Let us know in the comments.
Sponsored content