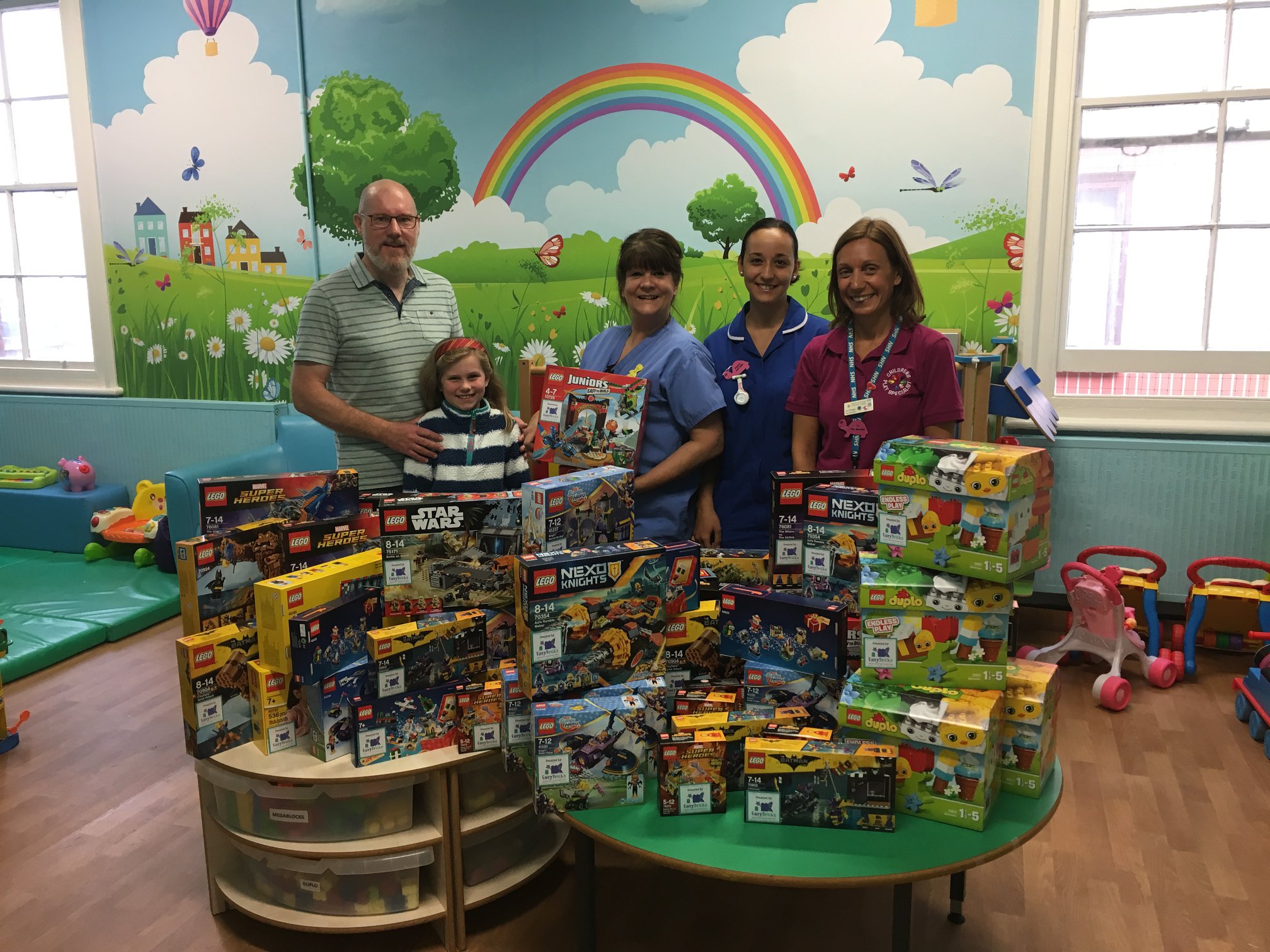 This time next week myself and the rest of Bikes to Billund team will be setting off from the flagship LEGO store in London's Leicester Square, aiming to arrive in Billund a week later.
Rather than harp on about the journey and participants this time I thought I'd remind you why we are doing it: to raise money for Fairy Bricks, which donates LEGO sets to children's hospices and hospitals, brightening the lives of sick children in them.
The charity actually came to fruition in our forum some years ago, when Kev 'Hairy Fairy' Gascoigne ran a raffle with rare sets as prizes to raise money to buy LEGO to donate. Since those early days it's now a registered charity in the UK operating from a warehouse in northern England which every week donates thousands of pounds worth of LEGO to hospitals in the UK, Europe and beyond.
While myself, Ed, James and Ralph are cycling our way to Billund, he'll be following in a van full of LEGO, making donations to hospitals on the way as we pass through the Netherlands, Germany and Denmark.
If you think that's a cool thing to do and you haven't already pledged your support for us on our fundraising page, please do so, and if you want to see some of the charity's recent donations, you'll find social media posts from recipients after the break.
---
Thanks you @fairybricks for your very generous donation, you made some very happy children today! pic.twitter.com/KVOLBLxt1m

— Claire Pixie Convery (@ClaireConvery86) September 12, 2018
A big thank you to former patient Emily and her family, who have kindly donated a selection of lego toys to Casey Ward through @fairybricks charity. These toys can help to make the children's stay in hospital a little better. pic.twitter.com/gBGeZb108q

— Epsom St Helier NHS (@epsom_sthelier) September 6, 2018
Very excited to have @fairybricks @LEGO_Group here today @RoyalLondonHosp building LEGO with our patients all day in the Healing Space! Thanks so much for the amazing donation and for volunteering...let the building begin! @NHSBartsHealth pic.twitter.com/2JQEWmwMJj

— Play Team (@PlayTeamRLH) August 10, 2018