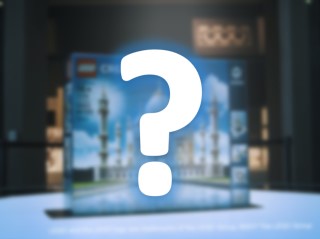 The announcements of 10256 Taj Mahal and 10268 Vestas Wind Turbine suggest that LEGO may continue to re-release popular sets during the next few years. This has inspired discussion surrounding which sets from the past might be re-released in future, presumably forming part of the Creator Expert theme.
We therefore invited Brickset readers to submit their nominations for retired sets which should return and received almost 300 comments! Ten of the most popular suggestions have been compiled for this poll, encompassing a broad selection of different subject matters.
Submit your vote after the break...
Please remember that direct re-releases cannot include significant updates in relation to the previous set, for the purposes of this poll. For instance, that would preclude older Modular Buildings returning with improved interiors. Minor changes, such as replacing a few retired elements with their modern equivalent, are permitted though.
---
Why is 6399 Airport Shuttle not included?
6399 Airport Shuttle received numerous nominations from Brickset readers but has not been included in this poll. We took this decision because so many retired elements would need to return, along with an entire electronic system. Nevertheless, it is apparent that there is a great deal of demand for further monorail sets in the future.
Why are Star Wars sets not included?
10256 Taj Mahal and 10268 Vestas Wind Turbine have both been re-released as Creator Expert sets. We therefore decided to exclude products which could not realistically form part of the Creator Expert range. However, that does not mean that only 'Advanced Models' could be re-released in the future and we have included sets such as 10193 Medieval Market Village and 10228 Haunted House as they could be rebranded.
---
This poll will remain open until the 21st of October and we will announce the winner soon afterwards!
Which set did you vote for? Let us know in the comments.
Sponsored content