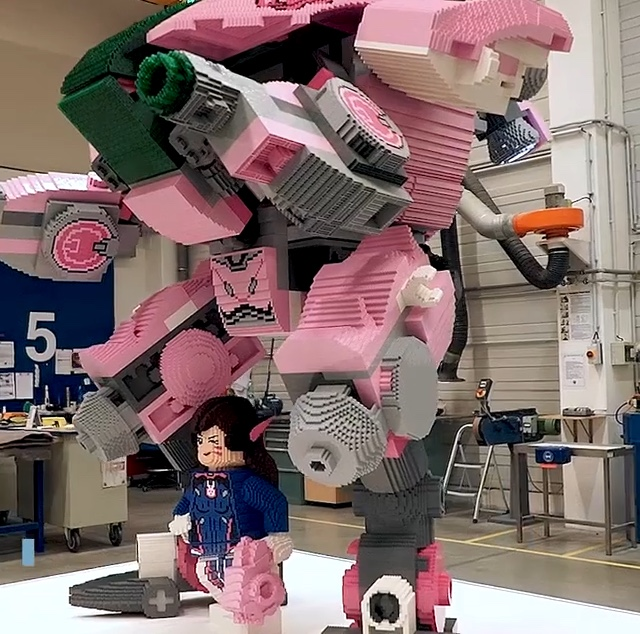 BlizzCon, celebrating all of the games coming out of Blizzard Entertainment, starts tomorrow at the Anaheim Convention Center in California.
Of course, Overwatch is being represented there, and LEGO has officially revealed a sculpture of D.Va, aka Hana Song - a former pro-gamer from South Korea - as well as her mech suit MEKA! It will be on display on the showfloor, "protecting" attendees from potential omnic threats. The model appears to be based on the MEKA and minifigure featured in 75973 D.Va & Reinhardt, and consists of 145,276 pieces weighing 1256 pounds.
We anticipate more from LEGO Overwatch to be shown this weekend, following the accidental Target reveal last week. Additionally, 75987 Omnic Bastion will be sold at the event (in limited quantities, surely). We will keep you updated on anything else that happens. In the meantime, "keep calm and Tracer on"!
Sponsored content