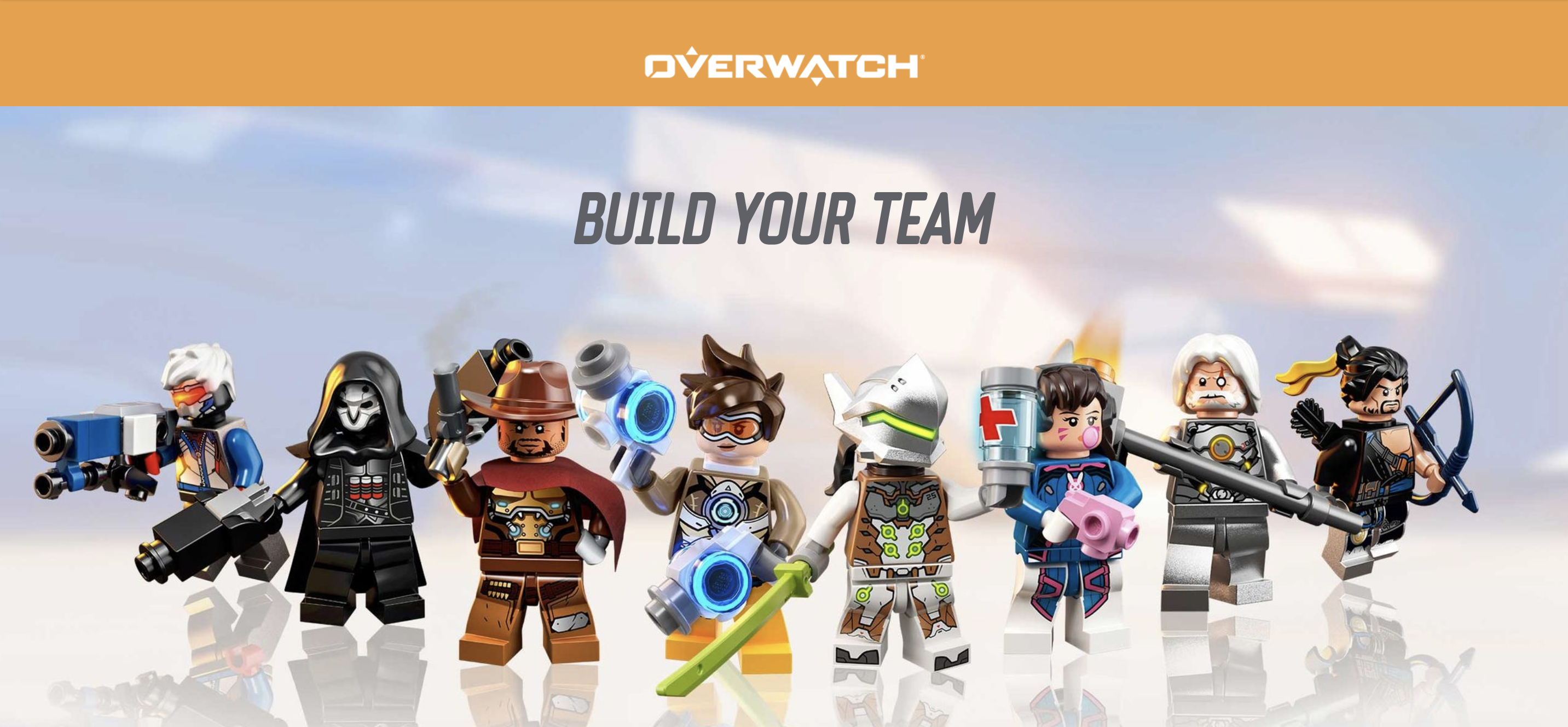 "Cheers, love, the cavalry's here!"
BlizzCon 2018 has kicked off today, and LEGO was there to officially reveal their Overwatch line. Of course, Target kind of already beat them to the punch last week. However, LEGO was able to give us some better views of the characters and more, which you can see after the break thanks to BricksFanz! You can also see more images of the sets in the database.
And if you're in Anaheim for the event, remember to check out the life-sized D.Va model on the showfloor and purchase the limited-edition 75987 Omnic Bastion.
Furthermore, LEGO's microsite has been updated with some fancy new graphics, and the entire wave is now ready for preorder - a first for a theme like this. They will be available on January 1st, and will ship the same day. Don't delay!
Let us know what you think of everything in the comments below, and stay tuned for an analysis article coming soon.
Widowmaker, Tracer
Genji, Hanzo
Soldier: 76, McCree, Reaper
Reinhardt, D.Va
Pharah, Mercy, Reaper, Winston
Bastion
Sponsored content