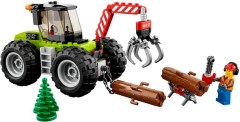 December is approaching and the time has come for us to publish the annual Brickset Gift Guide, helping you to find the perfect LEGO gift for a friend or family member.
We have divided 2018's product range into five categories, the first of which is focused upon sets costing less than $25 in the US, roughly equating to £20 or 25€. You can view a complete list of the 243 products within this bracket here.
Find out what the Brickset team has chosen after the break...
---
CapnRex101
76109 Quantum Realm Explorers ($19.99, £19.99, 24.99€)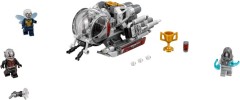 Quantum Realm Explorers
76109
DC and Marvel Super Heroes sets are sometimes criticised for their emphasis upon impressive minifigures rather than excellent models but I think 76109 Quantum Realm Explorers fulfils both criteria. The Quantum vehicle is highly detailed and matches the craft from Ant-Man and the Wasp very closely, making clever use of two printed 6x6 dishes and a trans-clear canopy.
Furthermore, the selection of characters is fantastic. Wasp could have been improved with a new helmet but Ant-Man and Ghost look brilliant when compared with the source material.
I would also recommend 70651 Throne Room Showdown which offers exceptional value and contains some lovely minifigures.
You can read our review here.
---
iso3200
21140 The Chicken Coop ($19.99, £19.99, 19.99€)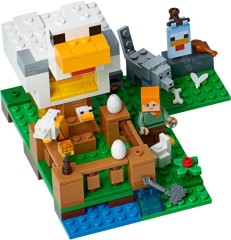 Why on earth would a middle aged man who does not play Minecraft choose set 21140 in this category? Quite simply, it makes me smile - and I think anyone who builds it will smile too. It's a great blend of basic bricks, colourful palette, quirky characters and a little function thrown in to boot. Kids will love the fun of laying and collecting eggs, chasing the chickens, rounding them up and dabbling in a bit of stovetop cooking.

It is the Minecraft set for non Minecraft fans - plus you can always switch out Alex for a regular minifigure and it instantly gains a new identity. The buildable chickens and wolf are all quite charming. I was lucky enough to review this set back in February and it still tickles me now. Excellent for children and a great curveball gift for an AFOL.
You can read our review here.
---
TheBrickPal
41453 Party Time ($19.99, £29.99, 29.99€)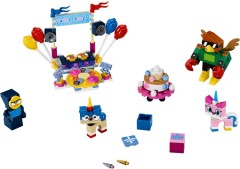 Party Time
41453
LEGO has provided us with some amazing cheaper sets this year, especially the plethora of spectacular BrickHeadz released recently. Some honorary mentions I would certainly recommend include 70651 Throne Room Showdown, 75950 Aragog's Lair and 76109 Quantum Realm Explorers.
However, if I had to recommend just one set, 41453 Party Time from the Unikitty! line would be it. It's a great, cute set based on a great, cute cartoon. The model itself is very nice for its size, providing a great selection of parts for the adult builders and a fun play set for kids. It also contains an iconic character from The LEGO Movie, the show's main villain Master Frown and a fan-favorite in bodyguard Hawkodile, who is so far exclusive to this set. For only $20 with four desirable characters, many accessories and more, you can't go wrong!
You can read our review here.
---
MeganL
41333 Olivia's Mission Vehicle ($19.99, £14.99, 19.99€)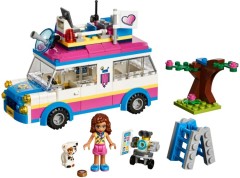 Olivia's Mission Vehicle
41333
For this lowest price range I really like 41333 Olivia's Mission Vehicle. It features Olivia in her new glasses and continues to emphasize her interest in science. To that end, Zobo makes a reappearance, as well as all kinds of tech gadgetry to find those lost pets. One of those lost pets, Vega, is just adorable and quite possibly one of the nicest and cutest looking animals the Friends line has had so far. A bonus is that the Mission Vehicle has space to accommodate all five Friends, something that's relatively rare.
If you're looking for alternatives, I'd also recommend any of the Friends' bedroom sets from this year, or perhaps 41349 Drifting Diner. The MSRP for Drifting Diner is above this price range, but I've seen this set offered at LEGO [email protected], Costco, and Amazon for less than $25.
You can read our review here.
---
FlagsNZ
60179 Ambulance Helicopter ($19.99, £17.99, 19.99€)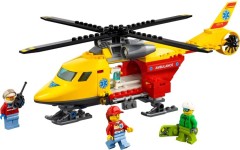 Ambulance Helicopter
60179
I am a proud grandfather of a two year old budding LEGO Builder. While 60179 Ambulance Helicopter is pitched at children aged over 5 years old, we bought this set for our grandson and he loves playing with it.
A notable mention has to be made for the Xtra polybag packs that were released this year. I am sure these packs will be a great hit for anyone who is going to make some serious dioramas. I have bought several traffic light and street lamp packs for a developing train layout work-in-progress.
You can read our review here.
---
Huw
60181 Forest Tractor ($19.99, £17.99, 19.99€)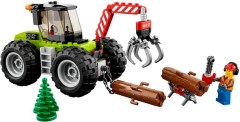 Forest Tractor
60181
This tractor offers a fun play experience for kids and also makes a pretty good display piece, thanks to its bright lime green and red colour scheme. And, like most City sets it offers good value for money compared to licensed sets.
You can read our review here.
---
Are you hoping to receive any sets within this price range and what would you recommend to others? Let us know in the comments.