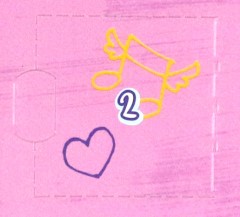 Yesterday we got off to a fine start of the calendar with a brick built heart for Heartlake City. What ornament will we find behind the second door to join the heart on the tree?
View image at flickr
It's a guitar (presumably for Andrea)! I really like the effective use of parts for this model, particularly the mini grey/black antenna, the earth blue radiator grille pieces and reddish violet plate w/bow. They all come together to make a nice little build. A medium stone grey lamp holder allows the guitar to be hung.
View image at flickr
This isn't a very Christmassy ornament. However, Andrea is the musically inclined Friend, and flame yellowish orange is Andrea's theme colour; featured in many of her sets. Here we have a musical instrument in flame yellowish orange - I think this is the decoration that's meant to represent Andrea.
The guitar is a nice build, and so is the heart, but I'm really hoping for more ornaments to represent the season in the coming days.
Sponsored content