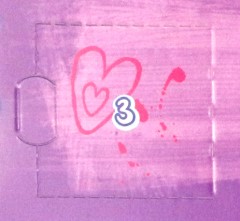 We started things off with a heart, and yesterday we built a guitar, something that represents Andrea, one of the five Friends. While those have been two very nice builds, neither one has been very reminiscent of the season. Will we get something to get us in the holiday mood today?
View image at flickr
Yes! Today's build are bells, ready for ringing in the holiday season. I love the bells in bright yellow, a very appropriate choice to represent brass or another golden metal. The parabolic reflector and 2x2 final bricks are used perfectly to illustrate the shape. The clappers are represented by two 1x1 round black pieces.
View image at flickr
A warm gold 1x1 plate connects each bell to a 1x2 medium stone grey plate w/ 2 shafts, which is dressed up with some greenery and a red flower, providing more of a holiday feel to the build. Finally, the bells can be hung using a T-beam with 1x2 plate in reddish violet.
I like the direction this calendar is taking with this very holiday-like build. Let's hope we have more in the coming days.
Sponsored content