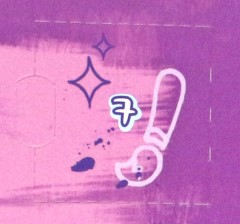 We're now a week into our advent calendar! There's been an interesting blend of ornaments, and a very nice holiday theme so far. Not too many issues with inconsistency this year, thank goodness. I've also noticed that there seems to be a purple piece of some kind included with each of the builds - let's see if that continues as we finish our first week of December.
View image at flickr
The purple theme certainly continues! Today's ornament is a camera, built almost exclusively with medium lavender and white pieces. Black and transparent pieces provide the necessary details of the lens, flash, and shutter button. A 1x2 medium lilac clamp provides the means for the camera to be hung from the tree.
View image at flickr
This camera very much reminded me of the lifesize camera included in 41346 Friendship Box. The camera was used to represent Emma in that set, and I think the camera is intended to represent Emma here. Medium lilac is used in a lot of Emma's sets, and the picture of the today's door includes a paintbrush, which reflects Emma's artistic interests.