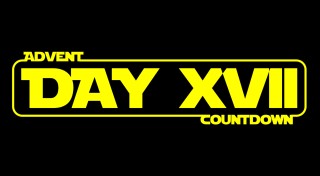 The 2018 LEGO Star Wars Advent Calendar has now included items from seven different films, three animated television series and even Star Wars Legends!
I hope the other movies will be acknowledged as we approach the final week.
Guavian Soldiers appeared in 75180 Rathtar Escape last year and a third enforcer is found here. I think these are among the best Star Wars minifigures that LEGO has produced so am pleased to see another character here, featuring the same unique head component that includes a round broadcast and sensor dish and looks perfect when compared with Star Wars: The Force Awakens.
View image at flickr
Furthermore, both sides of the dark red torso and the legs are decorated with an intricate red pattern. I like the black pouches around the minifigure's waist and the gorget armour on their chest looks superb. The soldier does not come with a weapon so instead uses one of the blaster rifles from day fourteen.
View image at flickr
Overall - 5.0 - This magnificent minifigure has only appeared once before and represents an excellent accompaniment for yesterday's Rathtar.
Sponsored content