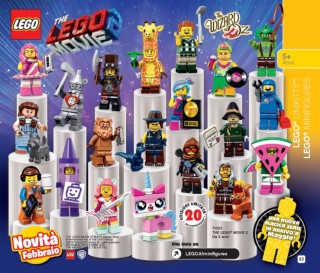 LEGO catalogues for 2019 are now arriving and feature an image that shows the next series of Collectable Minifigures, based upon The LEGO Movie 2: The Second Part. These figures will be released in February.
Twenty different minifigures are included, the most interesting of which are characters from The Wizard of Oz! Moreover, there are updated versions of President Business, Abraham Lincoln and Mrs. Scratchen-Post.
Thanks to The Cobra for bringing this high-resolution catalogue image to our attention.