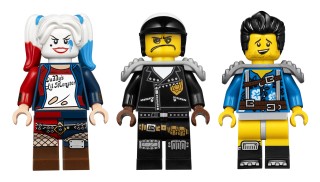 Further to the earlier announcement of 70840 Welcome to Apocalypseburg, we have received high quality images of the twelve minifigures which are included.
You can view these images after the break...
Emmet
Lucy
Batman
Harley Quinn
Chainsaw Dave
Mo-Hawk
Green Lantern
Larry the Barista
Fuse
Scribble Cop
'Where Are My Pants?' Guy
Roxxi
---
Which are your favourite minifigures from this selection? Let us know in the comments.
Sponsored content