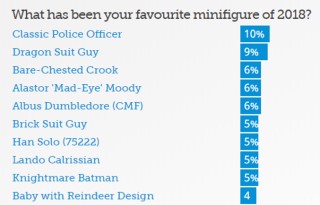 Towards the end of 2018 we invited Brickset members to select their favourite theme and minifigure released during 2018. A week has passed since those articles were published so now we are ready to present the final results.
View those results after the break...
---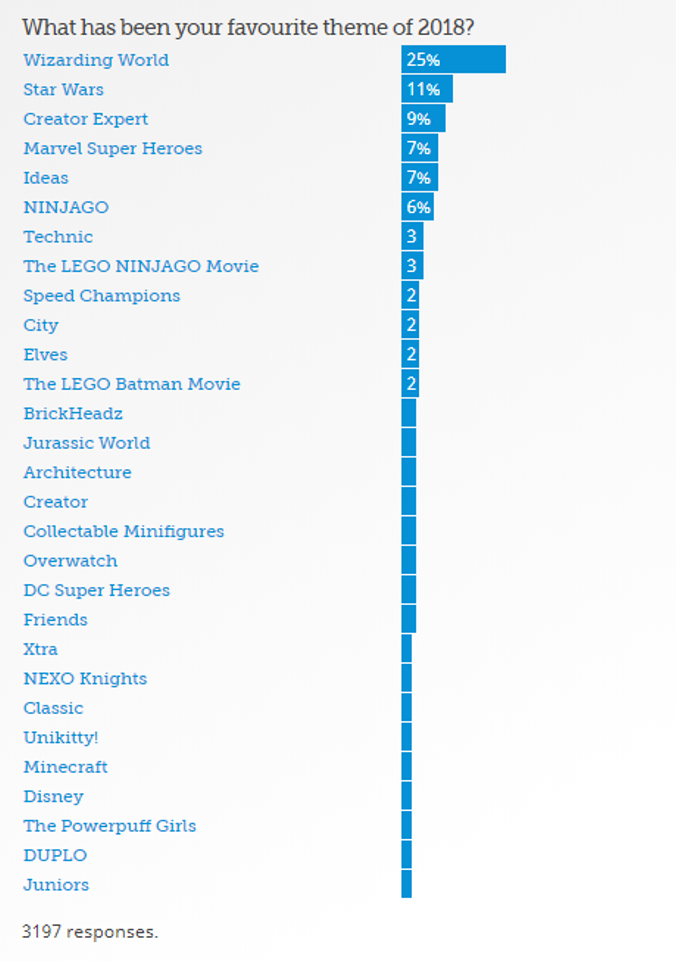 Why was the Wizarding World theme so popular?
I think consistency is vital to a successful LEGO theme and the Wizarding World range is an excellent example. Four different sets were nominated among the most popular of 2018 and some minifigures were mentioned too, as shown below. In addition, the smaller sets offered fantastic value for money and the connecting models were designed perfectly. Hopefully additional sets will be produced in the future and they will maintain this high standard!
Why does Star Wars continue to rank highly?
The LEGO Star Wars range offered comparatively few exceptional sets during 2018 but came second in our poll. This is presumably attributable to the enduring popularity of the subject matter rather than specific models being truly extraordinary.
---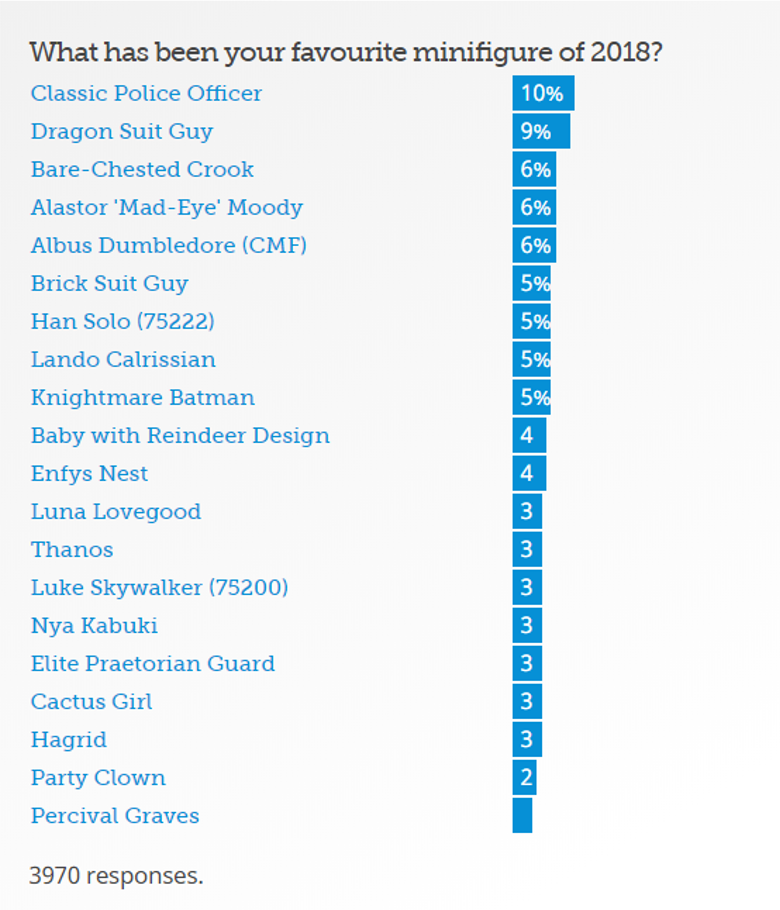 Why did the Classic Police Officer rank in first place?
Nostalgia is an important factor in LEGO collecting for many adult fans, particularly during the fortieth anniversary of the minifigure and the sixtieth anniversary of the LEGO brick. The Classic Police Officer was therefore an appealing minifigure, despite its relative simplicity and disappointing scarcity. This poll demonstrates that nostalgia remains a significant draw.
---
Are you surprised by these results? Let us know in the comments.
Sponsored content