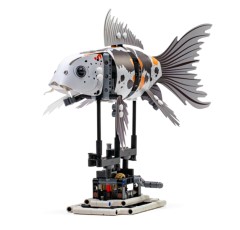 If you backed LEGO Forma on Indegogo you should receive an email soon stating that they've begun to ship to UK backers and they should start to arrive next week.
Because some components were produced in Europe, shipping to the USA will take a little longer: you'll have to wait until the first week of February.
We'll review them as soon as we have them in our hands although we won't be able to influence your purchasing decisions, it's too late for that: they can no longer be ordered...