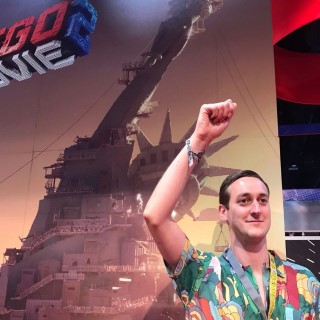 Justin Ramsden and Paul Constantin, designers of the highly anticipated 70840 Welcome to Apocalypseburg!, will be on a 'world tour' next week to sign copies of the set at three LEGO stores. Their schedule is:
January 16th: Les Halles, Paris, 12-3pm
January 17th: Leicester Square, London, 12-3pm
January 19th: Downtown Disney Springs, Orlando, time t.b.a.
Do try and get along if you can and say that Brickset sent you!
The set is released on the 16th and will also be available from shop.LEGO.com.