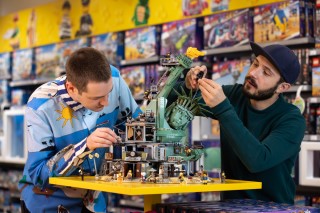 Brickset was recently invited to interview Justin Ramsden and Paul Constantin Turcanu, the set and graphic designers for the excellent 70840 Welcome to Apocalypseburg.
Brickset: How does the design process differ when creating a product for a LEGO movie as opposed to those for other themes?
Justin: We always work closely with the film studio when creating sets for each LEGO movie and frequently communicate during the development process, ensuring that models will look impressive on screen while also working as a physical product. The studio initially proposed a monolithic city existing at the centre of a vast wasteland and several designers from both LEGO and Warner Bros. produced different concepts for such a location.
This design is actually based upon a concept that was created by Joel Baker, with whom I have worked on 71043 Hogwarts Castle previously. He designed a structure around the ruined Statue of Liberty and that idea really stood out so was selected, eventually resulting in 70840 Welcome to Apocalypseburg!
Why do you think Joel decided to include the Statue of Liberty in his sketch model?
Justin: The Statue of Liberty is an icon of post-apocalyptic environments, based not only upon Planet of the Apes but also many other disaster movies. It therefore felt perfectly suitable for Apocalypseburg, especially since LEGO has already produced models of the Statue of Liberty. You might imagine that this rendition is simply an older model, perhaps 3450 Statue of Liberty, which has broken and then formed the basis for a larger creation.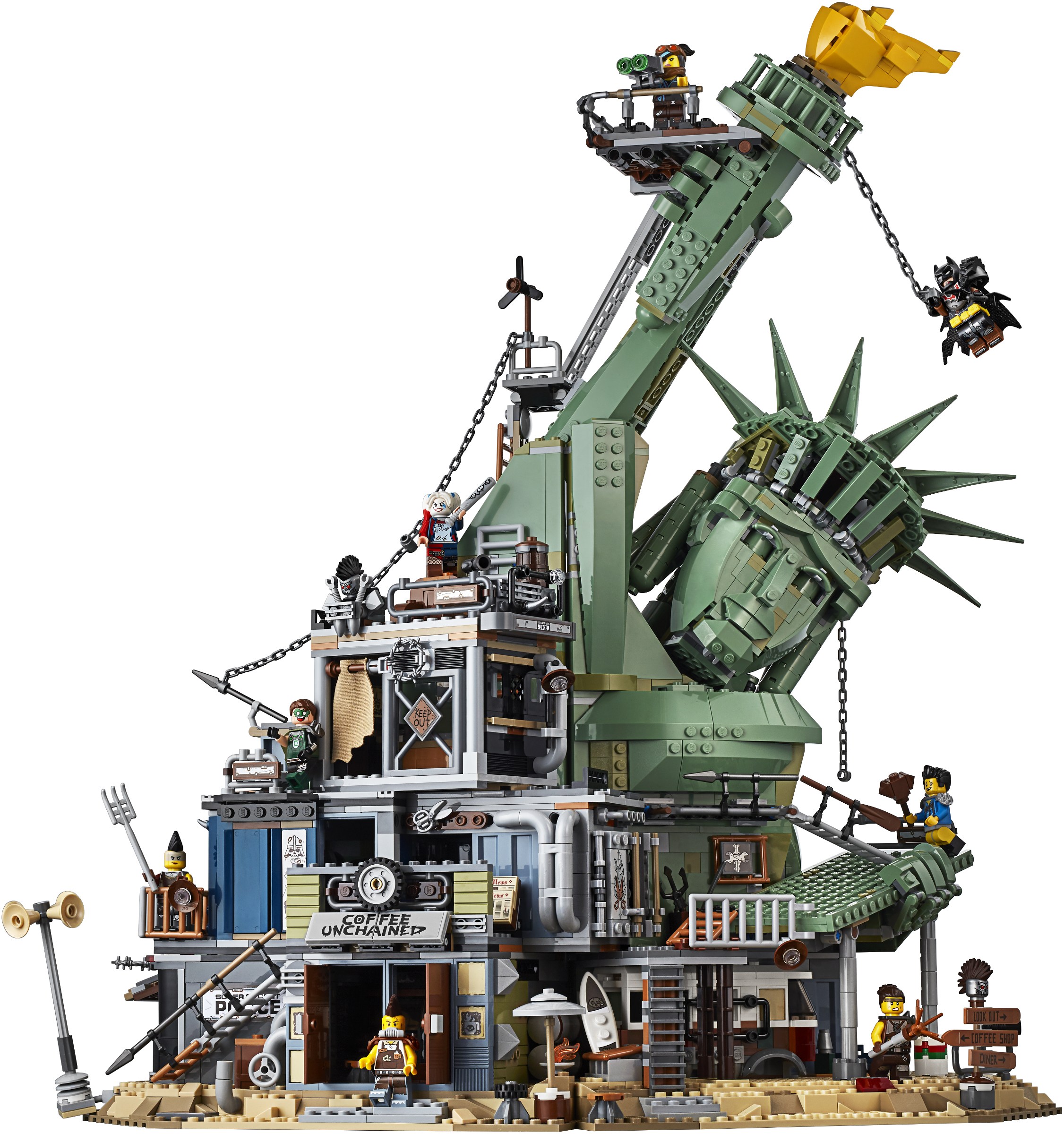 It has also provided an opportunity to release several new pieces in sand green.
Justin: Absolutely. That is definitely something that designers take into consideration as we are fans of LEGO so always want to produce interesting and useful elements for ourselves, as well as the broader fan community!
On that subject, we notice that a barbed wire element that was retired in 2010 has returned for this set. Under what circumstances do older elements return like that?
Justin: The LEGO movies are free to include retired elements in the animation. In this instance, the old barbed wire piece was appearing quite frequently in Apocalypseburg so we asked whether it could also appear in the physical set. It is obviously an incredibly useful element for post-apocalyptic building and we were fortunate to bring it back on this occasion.
Paul: The range also contains many new pieces for the minifigures, my favourite of which is Batman's armour. That actually combines plastic and rubber so was a real challenge from a manufacturing point of view but I think the result looks amazing.
How did you go about designing the minifigures for 70840 Welcome to Apocalypseburg?
Paul: Warner Bros. provides guidance for the primary characters but the final minifigures were created by LEGO's graphic designers. Post-apocalyptic environments are generally dominated by earthy tones so we tried to distinguish characters like Emmet, Lucy and Batman from their surroundings by using brighter colours or black, both of which stand out against the shades of tan that dominate Apocalypseburg in the movie.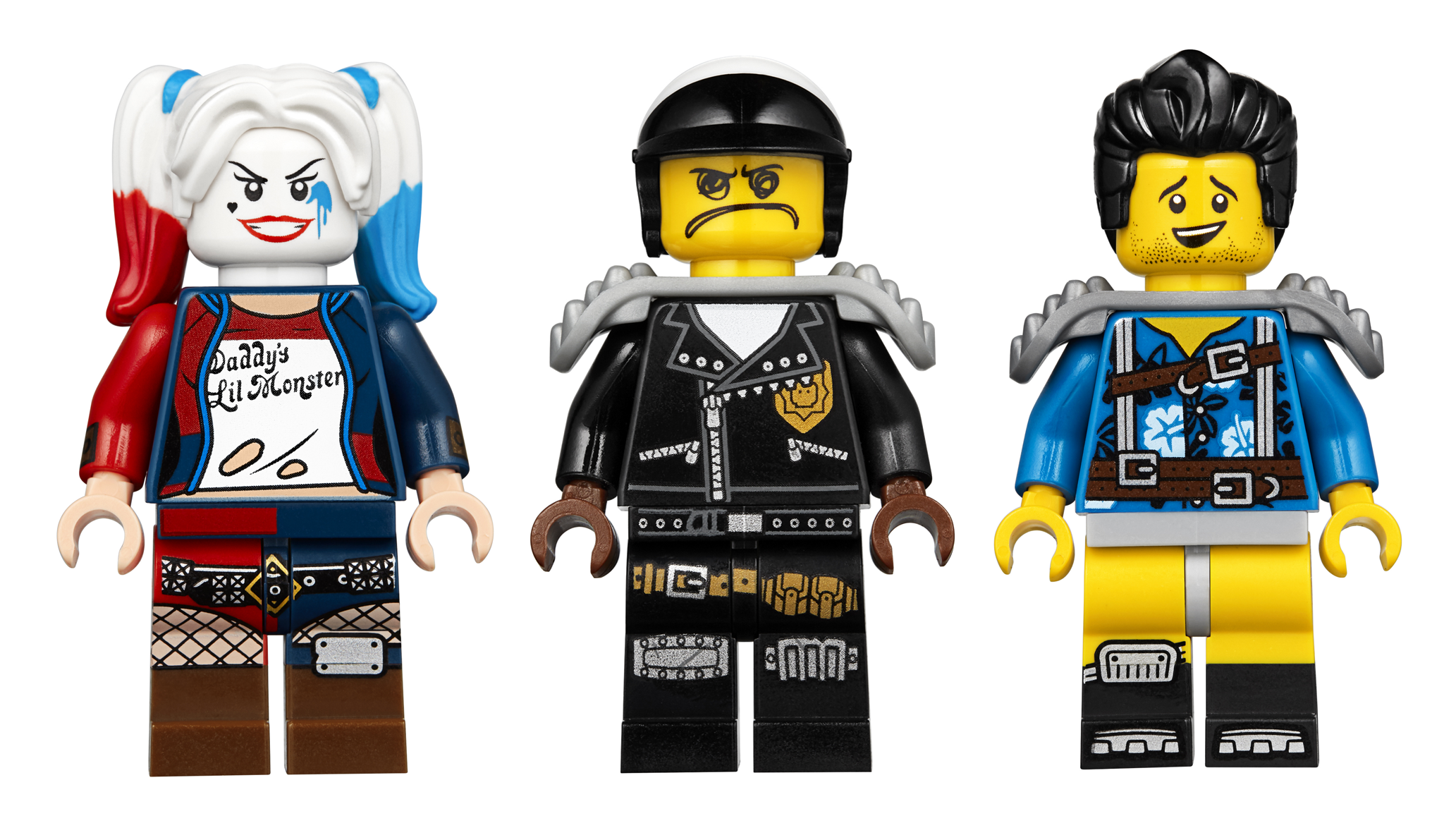 Secondary characters, on the other hand, sometimes need to blend in with their surroundings. They must still look interesting but cannot be dressed in orange, for example, as that colour should remain unique to Emmet. It was also a lot of fun to update some characters from the first movie with new designs and several such minifigures appear in 70840 Welcome to Apocalypseburg.
I think the Sewer Babies have been well received by many fans too. Did you anticipate that level of popularity?
Paul: Not particularly! They were simply created as interesting characters for the background and we definitely wanted to make sure that the baby appeared in this movie as those pieces were introduced after The LEGO Movie in 2014 so were not included in the original film. Fortunately, the babies have been extremely well received.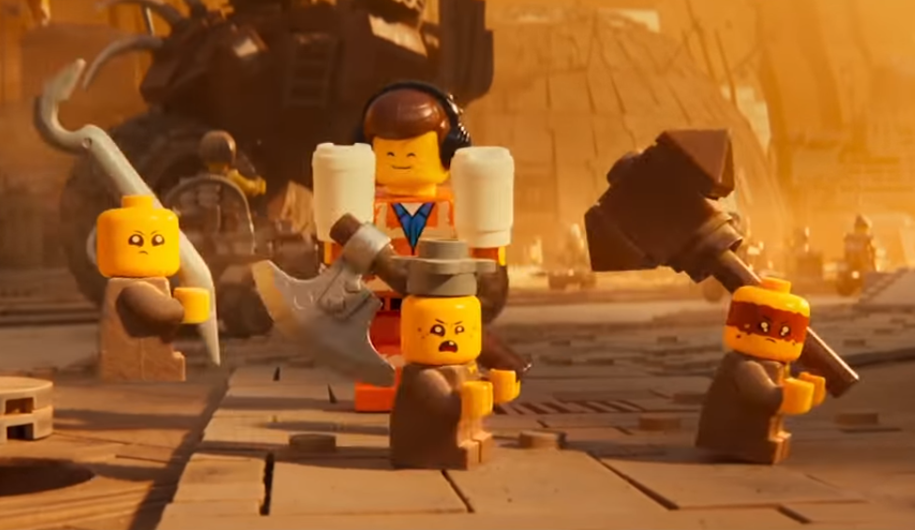 Justin: There is also a hidden space for the Sewer Babies in 70840 Welcome to Apocalypseburg so I really hope fans will enjoy that!
Can you share any other hidden secrets from the set with us?
Justin: The set is absolutely packed with Easter Eggs and references which are a lot of fun. I enjoyed being able to include a section of 70905 The Batmobile which I designed for The LEGO Batman Movie and Paul also worked on the graphics for that set. There are various initials and birthdays hidden on the number plates too which is something I often try to add when I speak with the graphic designers.
Paul: Graphic design always provides opportunities to include some Easter Eggs. For instance, there is a poster inside the Statue of Liberty which makes reference to Planet of the Apes, using the 'Where Are My Pants?' Guy.
Apocalypseburg has been scaled down in relation to the movie. How did you decide which parts of the city to include?
Justin: We have access to the script and can view animatics for the relevant sections of the movie so there was plenty of reference material for how this location would appear in the film. There were certain sections that immediately stood out, including the front of Coffee Unchained and the train, so we made certain to include those, adapting each one to suit a model which is constructed around the Statue of Liberty.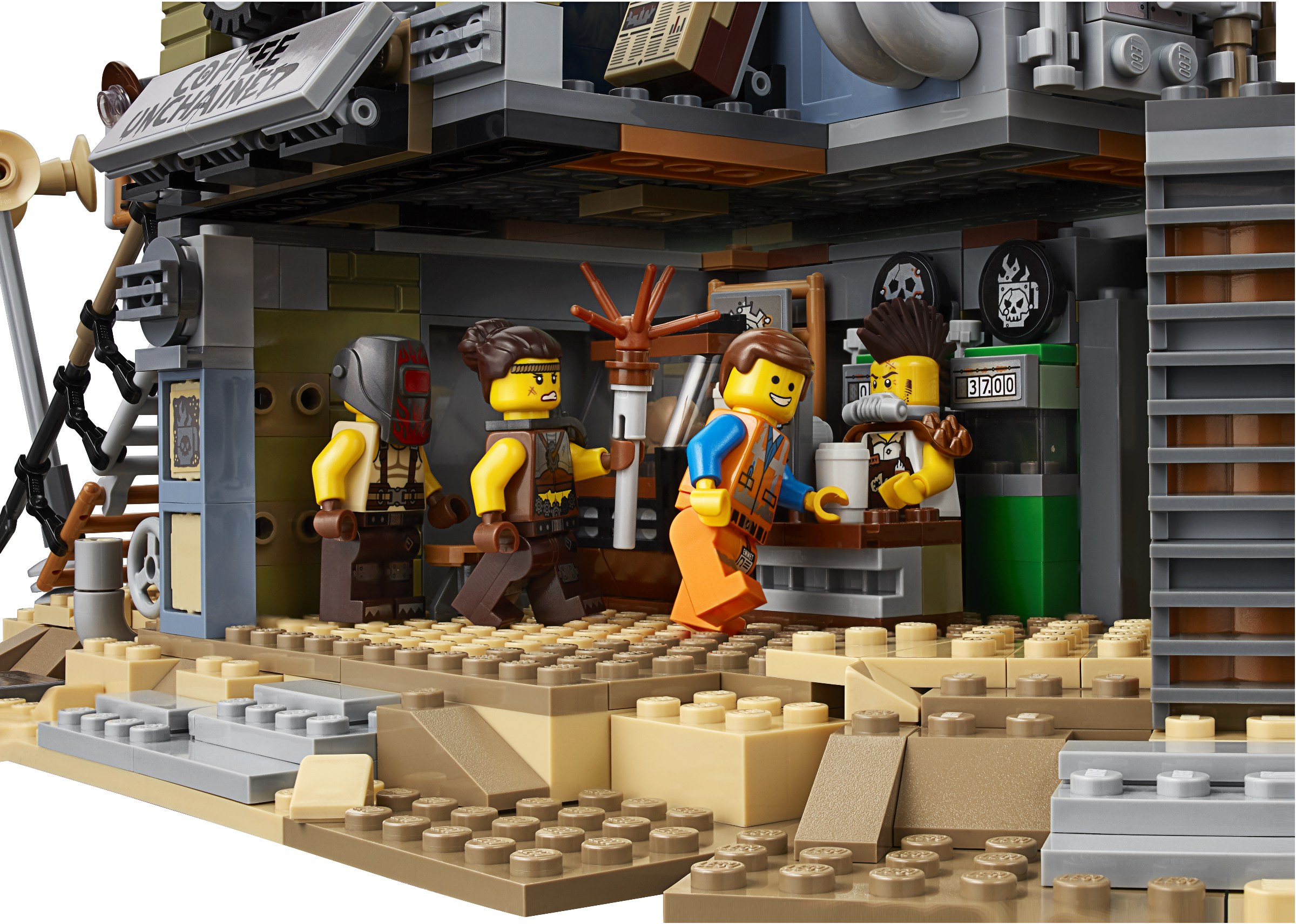 Also, we had a fairly clear idea of what size we were aiming for based upon 70620 NINJAGO City. I think that is an excellent benchmark for scale so tried to match its proportions when creating 70840 Welcome to Apocalypseburg.
Finally, you have both worked on products like 70840 Welcome to Apocalypseburg which can provide considerable flexibility as well as models that take direct inspiration from a particular subject. Which do you prefer working on?
Justin: I enjoy working in either field as they present unique challenges. The aforementioned decisions concerning which parts of Apocalypseburg we should include, for instance, were interesting. Ultimately, I am happy as long as I am still designing LEGO sets!
Paul: When discussing minifigures, I would probably lean towards creating entirely imaginary designs. Transforming an existing character into an accurate minifigure is interesting but an established LEGO style guide is available for that process so there is relatively little flexibility. Designing minifigures with total freedom is therefore more appealing in my view, particularly when creating something completely fantastical like the new Apocalypseburg Batman.
Many thanks for taking the time to speak with us!
Thanks to LEGO for facilitating this interview and to James from Jedi News for his assistance.