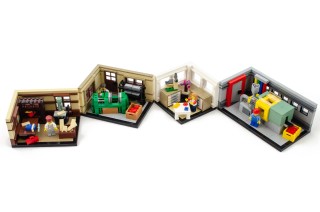 BrickLink's AFOL Designer Program has entered its next phase: you can now find out how much the 16 models are going to cost and place pre-orders for them.
As I write, 5 of the 16 have already exceeded their funding targets so will be produced. I'm glad to see that Brickset member KovJonas's The LEGO Story, that I rather fancy, is among them.
To be honest I thought the prices would be much higher. The LEGO Story, for example, comprises 1442 pieces and is priced at just $99.
Find out more and place your orders here. You have until 15th April to do so.