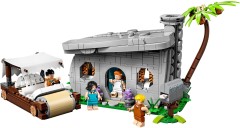 Andrew Clark, the fan designer of Ideas sets 21304 Doctor Who and 21316 The Flintstones, has taken a few minutes out of his busy schedule to answer a few questions about his latest success.
Brickset: Now you've seen the finalised Flintstones set, what do you think of it?
Andrew: I think it does a good job of representing the Flintstones home and car in a way that meets LEGO's requirements on stability and play, and it looks like a fun set with the home that opens up at the rear. With the Minifigures LEGO has their own style and I think the faces are as good a blend between the LEGO style and the cartoon look as you can get.
Looking at the official set next to mine a few of my thoughts are my house looks a bit noisy in places, and the official one a bit too clean in places mainly on the front face of the home that could do with some very sparse and subtle detail. In my design the tan on the inside of the home I felt helped break up large areas of gray. I think small details like the bone elements I used seemed very much in the Flintstones universe and helped sell this as a stone age home. As for the car I liked the luggage as it added detail and color to the car and set as a whole, but the fabric does look good and is more show accurate.
Do you feel that the finished model is faithful to your original submission?
I think the official set has a fair amount of my proposed details. The home like mine has a detachable roof and most of the interior details I proposed, such as a TV, phone, couch, lamp, orange curtains, mammoth art on the wall, and even the kitchen sink! The car uses the same large curved wall elements for the wheels, and as in my design it includes the ribs which when attached tip the car to one side as in the show. I think it's cool they kept that feature. I'm also glad they kept the mailbox and palm tree.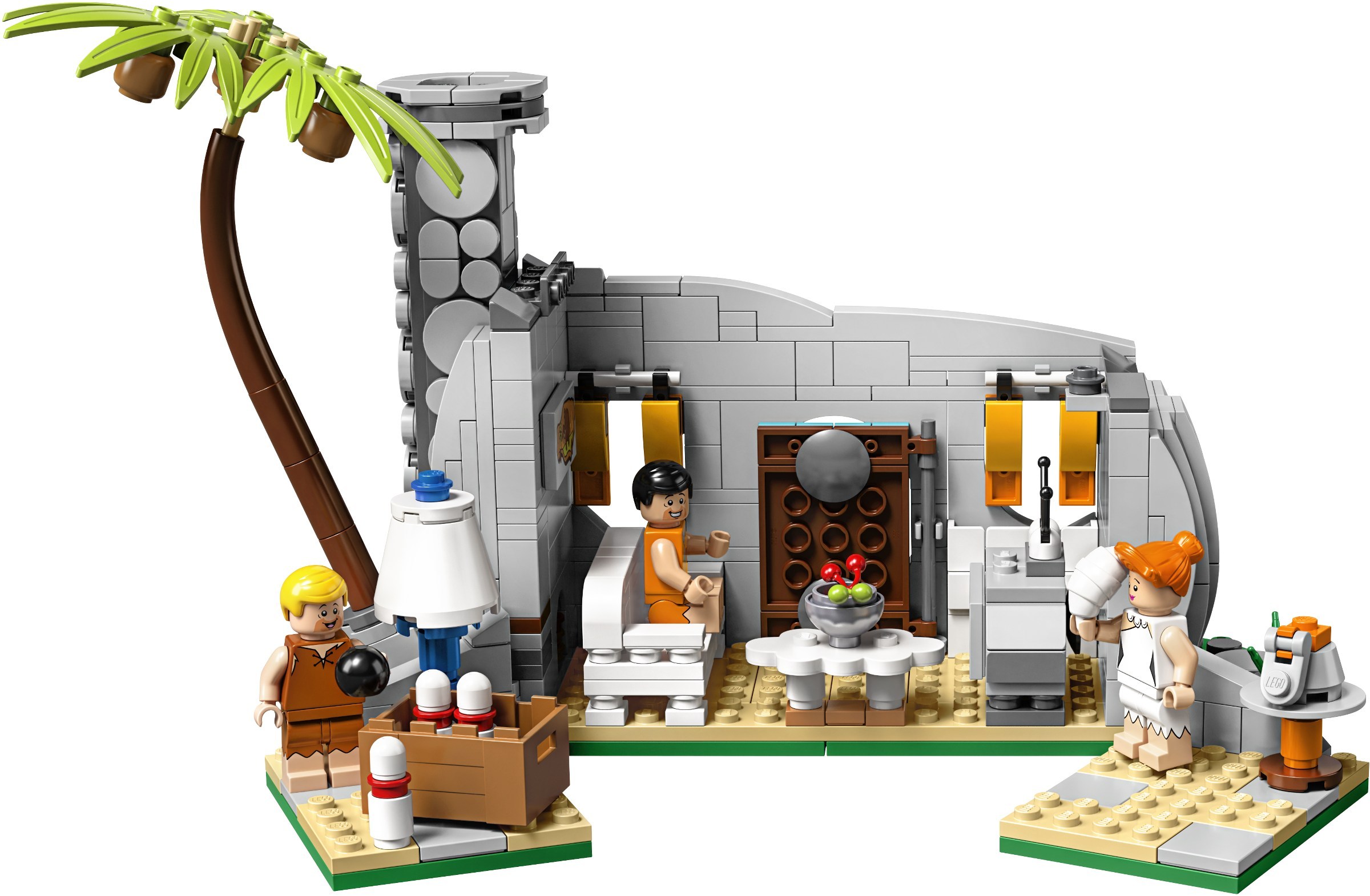 Is there anything about it that you think LEGO has done a particularly good job of, or that you particularly like?
The roof looks cool it really does look like a layered slab of rock and the long curved slopes opposing each other work well. The fabric car roof is more show accurate, and the build of the car and home is a bit more stable. Having the home open up at the rear is a cool addition, as are the bowling pins.
The car dashboard is cleaner by not having the bottom plate tubes showing as in my design, and the expressions on the female minifigures are fun too.

A few of the cool things in your original model have been omitted, most notably the Bedrock sign. Are you disappointed by any of the changes?
Typically I propose more in an Ideas submission, this way LEGO can pick and choose what they want; it gives them more options. The Bedrock sign would have been cool, but if offered little play value. Even when I submitted the project I thought that should it ever get to review and be chosen there was a fair chance it and a few other things may be removed.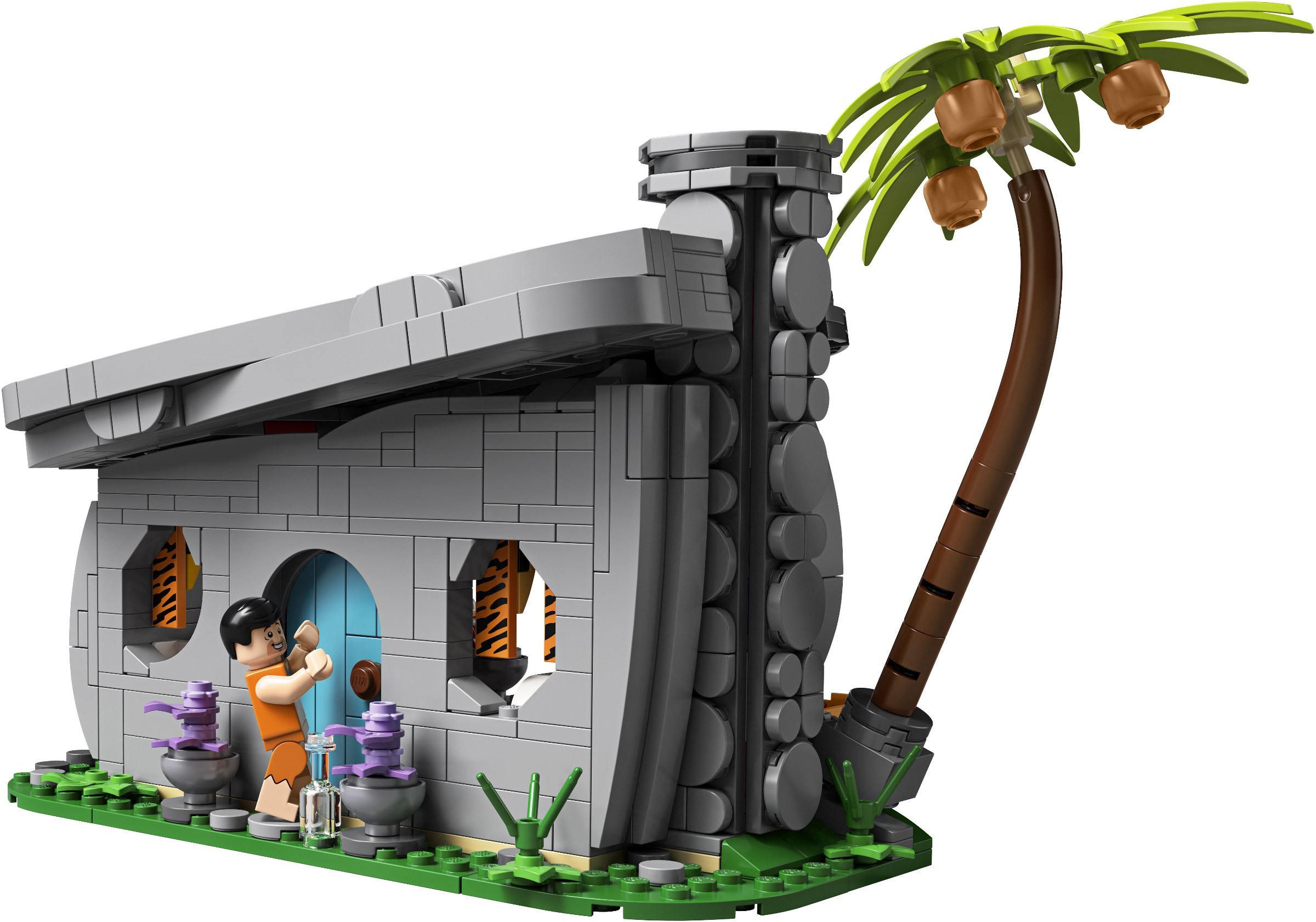 Between the Idea passing review and the set's release, what was your involvement in the design process?
During two Skype calls I got to give my thoughts and ideas based on what I saw. Some of my feedback was verbal, some in the form of an image with text to visually show my thoughts.
You're a member of a very exclusive group of people who have had two Ideas projects made into sets. What's the secret of your success?
No matter how good a model is I have done I'm always striving to get it better. I constantly think of ways that it could be improved in terms of aesthetics, stability, play features, and presentation. You also have to be persistent when it comes to continuing to promote your project as cool visuals alone won't get it to 10k votes. I also try to look past my fandom, as while there are certain things I'd love to see as a LEGO set I temper that with being realistic about whether it's suitable and popular enough for it to stand a reasonable chance at getting to, and passing review.
I go into detail on my process further down in my Flintstones 10K interview.
Do you have any projects in the pipeline that perhaps might give you a 3rd success?
I do: I have a Thunderbirds project at just under 7,000 supporters at the moment, and I plan to submit another one based on Thunderbirds in the next few months, so stay tuned!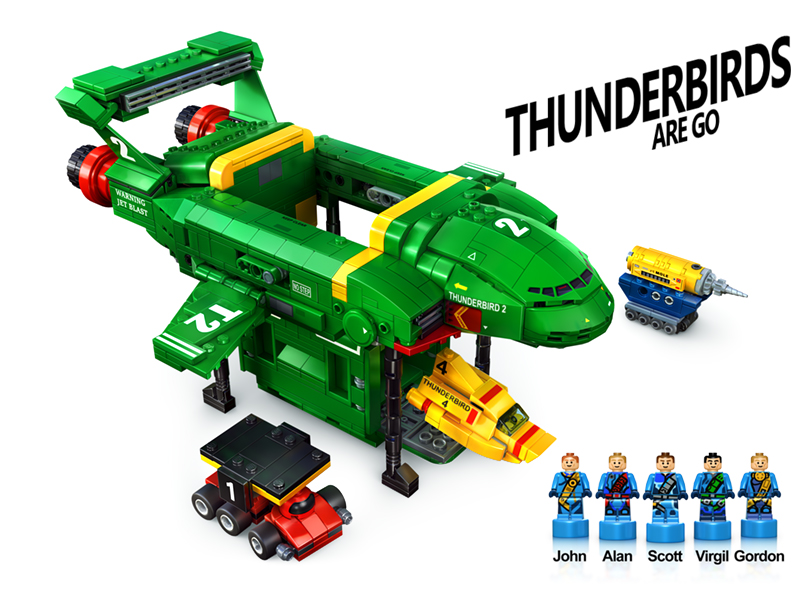 Thanks Andrew!