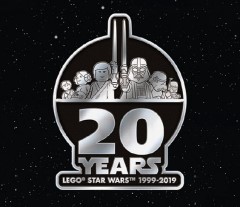 LEGO Star Wars is celebrating its twentieth anniversary this year and five sets are being released to mark this occasion. Each model takes inspiration from a previous set which is a lovely idea, although I believe some of the retired sets that were selected are surprising.
Now therefore seems like a perfect opportunity to discuss the Star Wars products which may benefit from an update. This article includes sets from the Original and Prequel Trilogies as I think they represent the twenty year history of LEGO Star Wars more effectively than models based upon the modern films or animated television series.
---
Star Wars Episode I: The Phantom Menace
75258 Anakin's Podracer - 20th Anniversary Edition is a reasonable selection for Star Wars Episode I: The Phantom Menace. Only two minifigure-scale versions of the craft have been released and the last one was in 2011 so it certainly feels worthy of an updated model. Moreover, the minifigure selection is similar to 7131 Anakin's Podracer from 1999 which is pleasing, although a Pit Droid would have been welcome.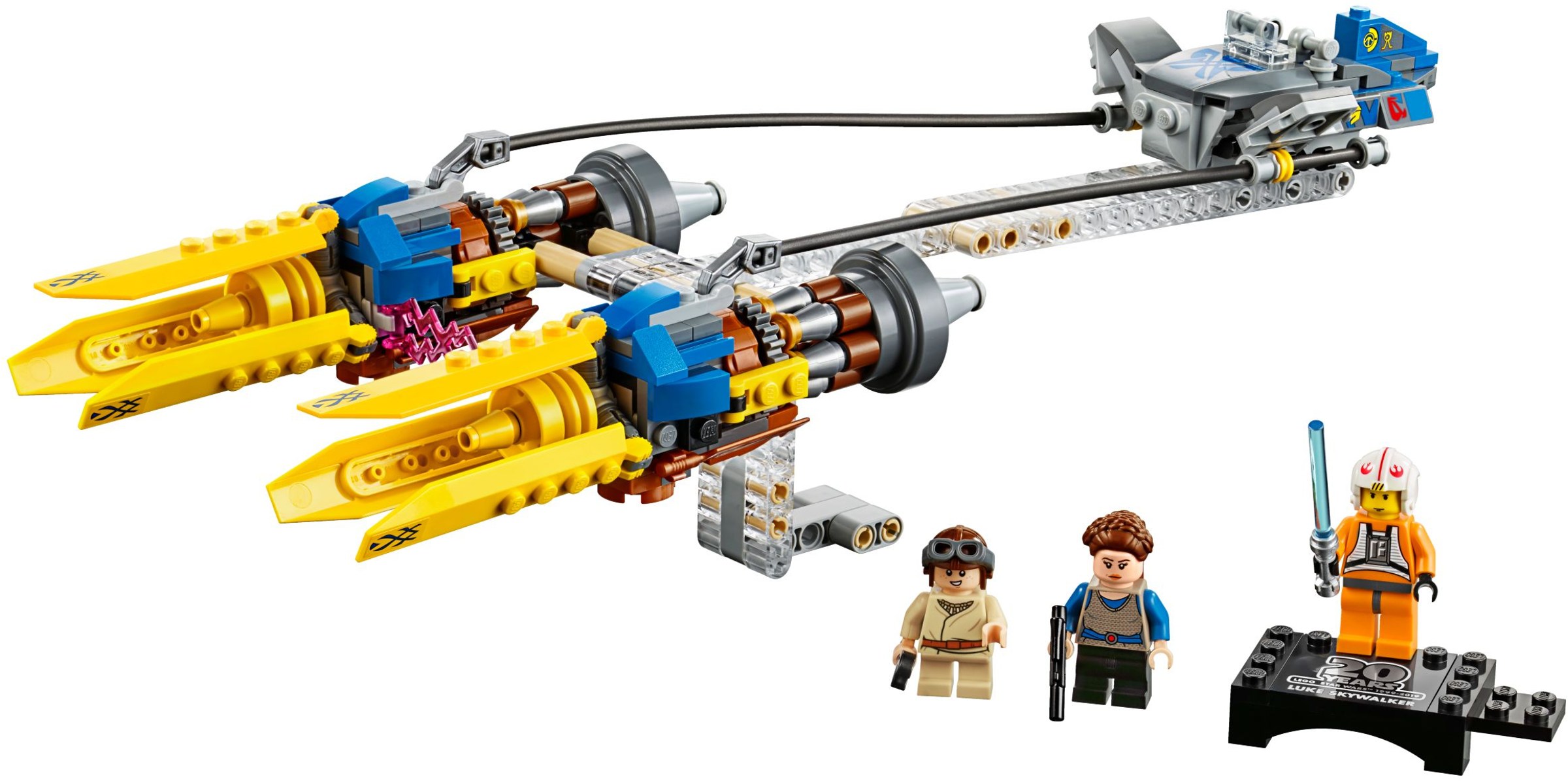 However, previous sets have included multiple Podracers or been sold alongside sets which contain additional vehicles. I am therefore hoping that a new rendition of Sebulba's craft, or perhaps another pilot, will become available soon. Gasgano's Ord Pedrovia machine would be particularly suitable as that appeared in 7171 Mos Espa Podrace during the very first year of LEGO Star Wars.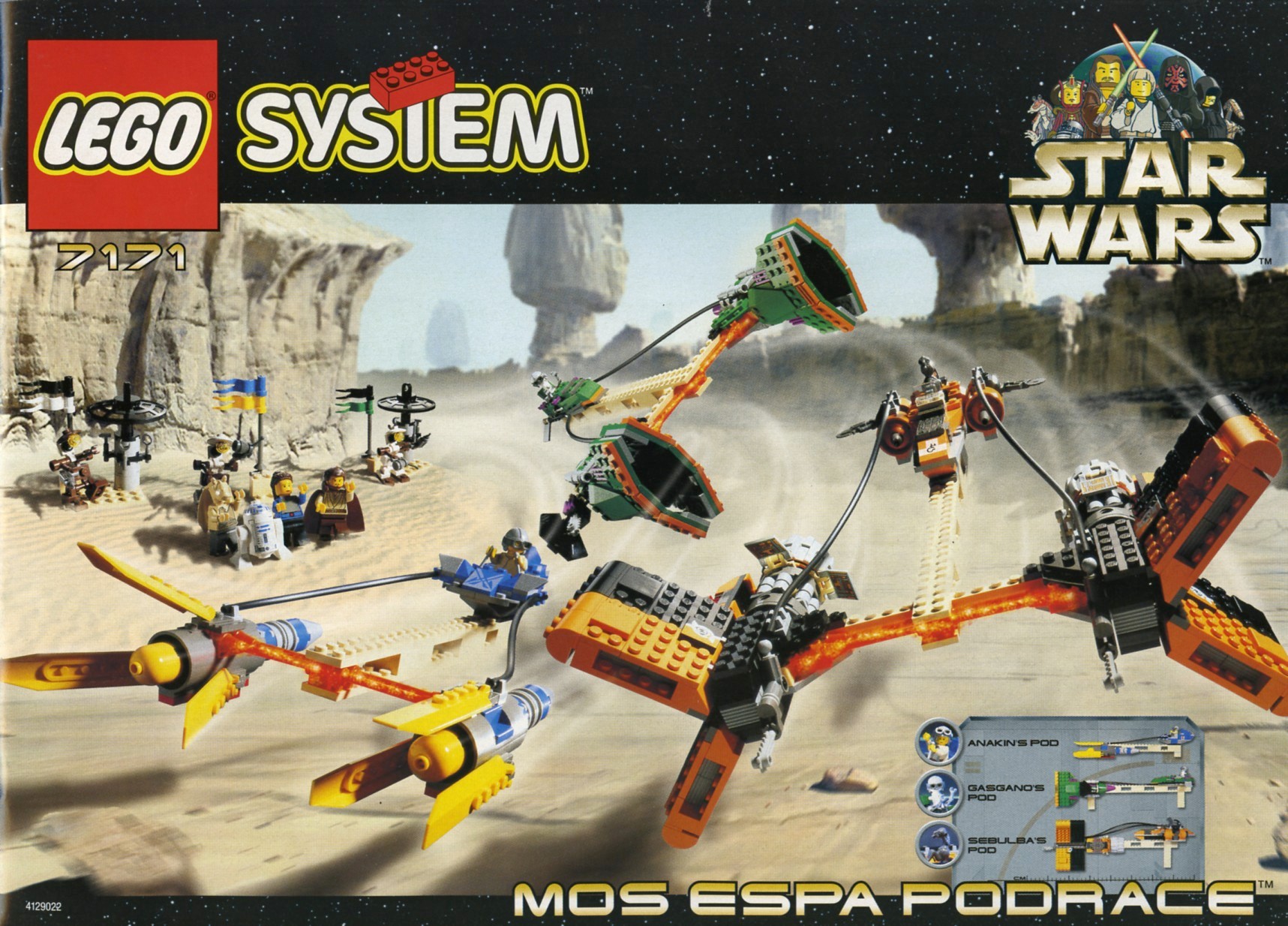 Other vehicles are also worthy of an update. 7184 Trade Federation MTT was produced in 1999 and its successor, 7662 Trade Federation MTT, is probably among the greatest Star Wars sets to date! I would love to see a new model of the transport, incorporating modern curved slopes, but there are alternative subjects that feel more suitable for such a substantial model during this anniversary year.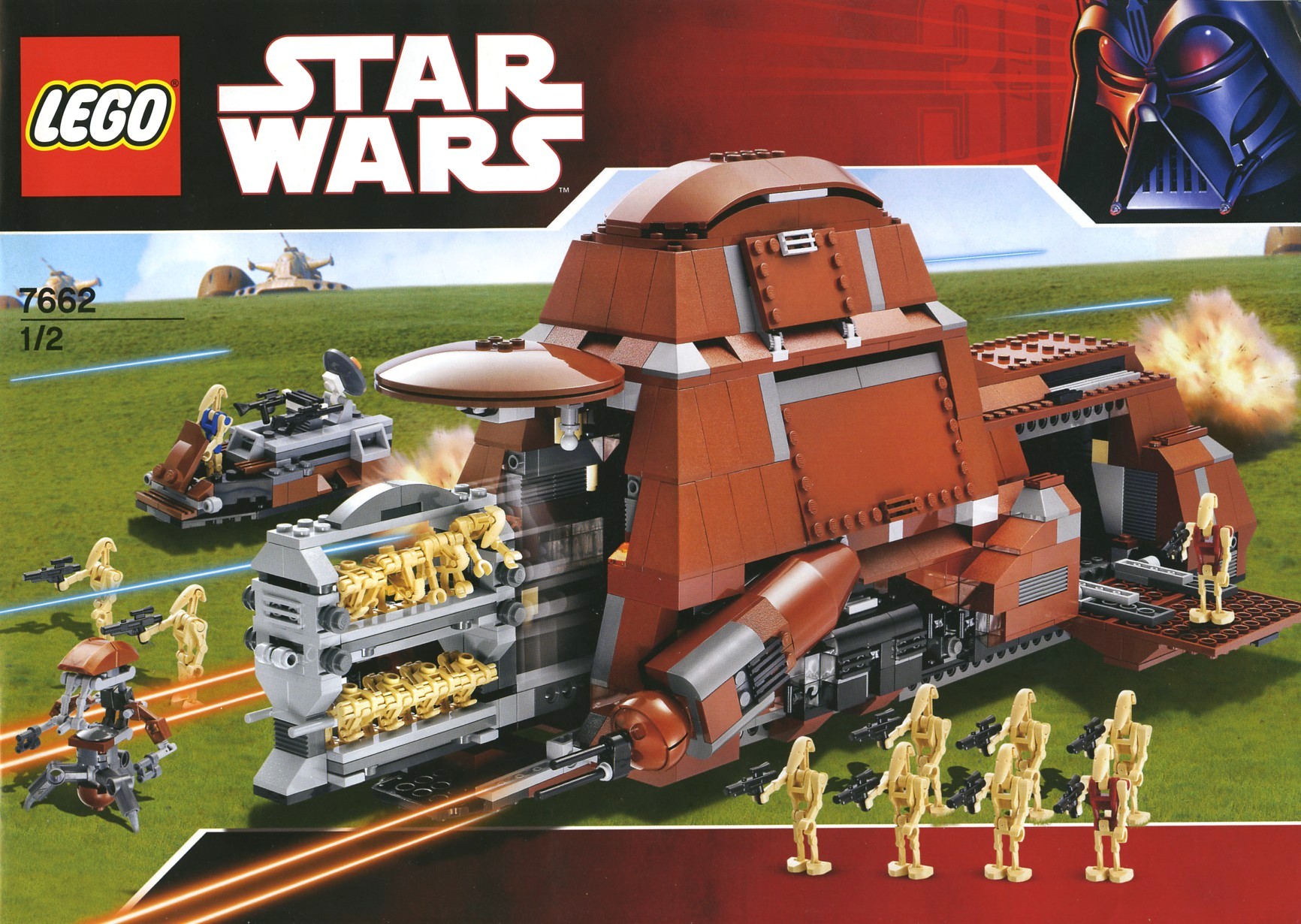 A smaller product might therefore be more appropriate, in which case 7115 Gungan Patrol would be a great candidate. The enormous Gungan Grand Army has only been the focus of a single set and that was released nearly two decades ago. Perhaps an updated version would more closely resemble a traditional Battle Pack, containing four Gungans and one Kaadu. After all, the majority of Gungan troops are not mounted in the film.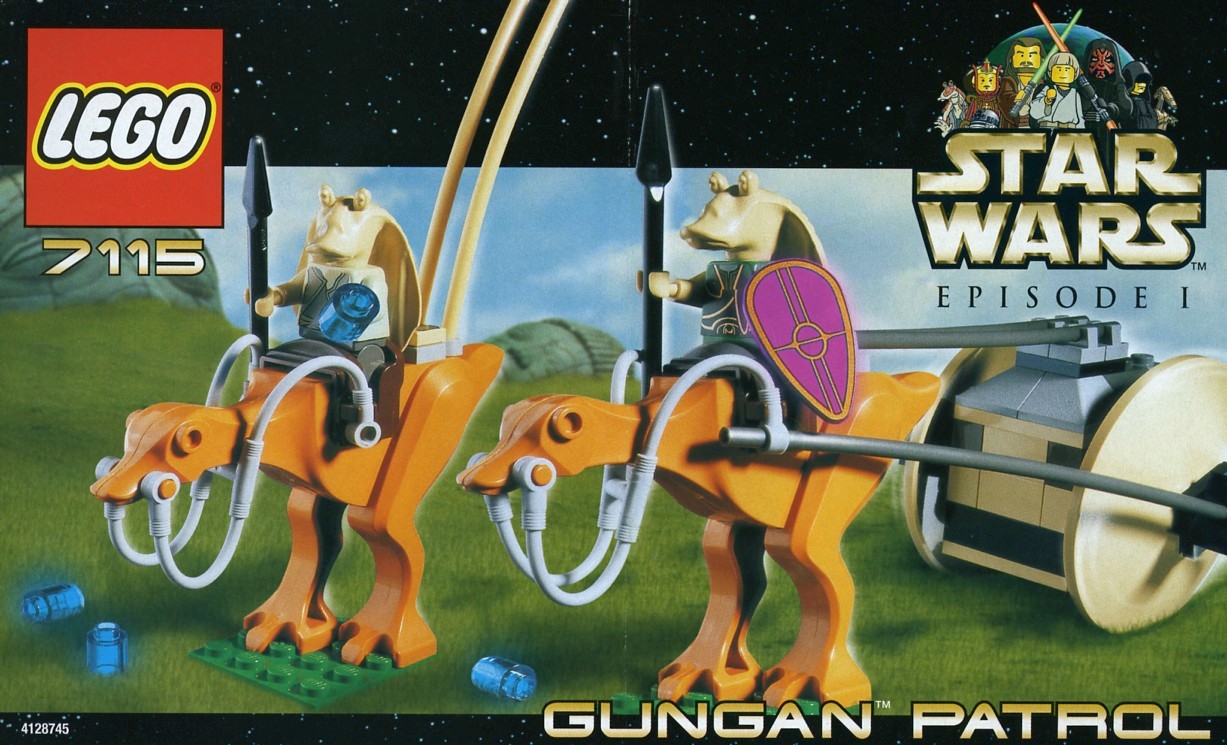 ---
Star Wars Episode II: Attack of the Clones
700 sets have been produced since the LEGO Star Wars theme began in 1999 but one stands out as being especially worthy of a remake in my opinion. 7133 Bounty Hunter Pursuit was produced in 2002 and represents an ideal subject for a LEGO set as two small vehicles are included along with a couple of important characters. Such products are usually extremely popular.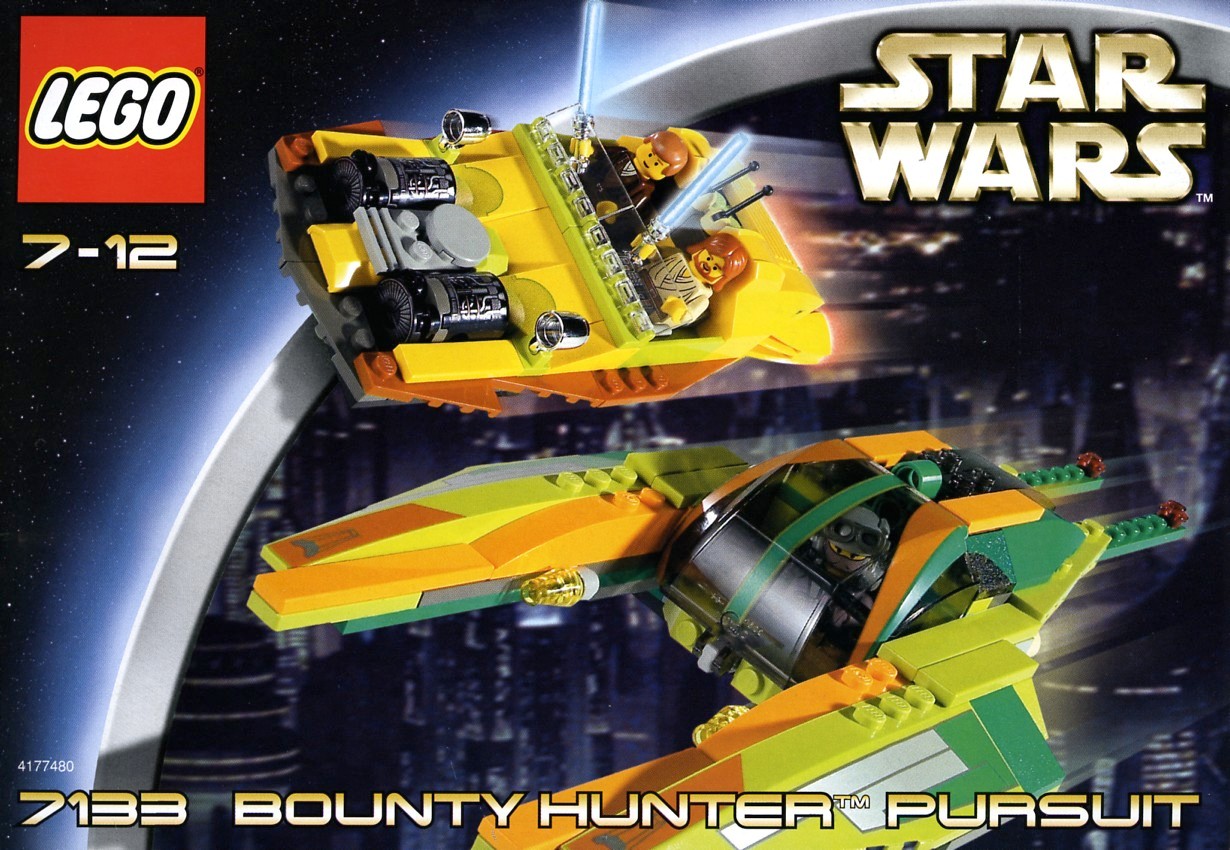 The recent unveiling of 75243 Slave I - 20th Anniversary Edition provoked some discussion about 7153 Jango Fett's Slave I and its potential for an updated model. Boba Fett's vessel is probably more famous but several models have already been released, the latest of which appears in 75222 Betrayal at Cloud City. A new version of Jango Fett's Slave I might therefore be appealing, especially if some Kaminoans were included.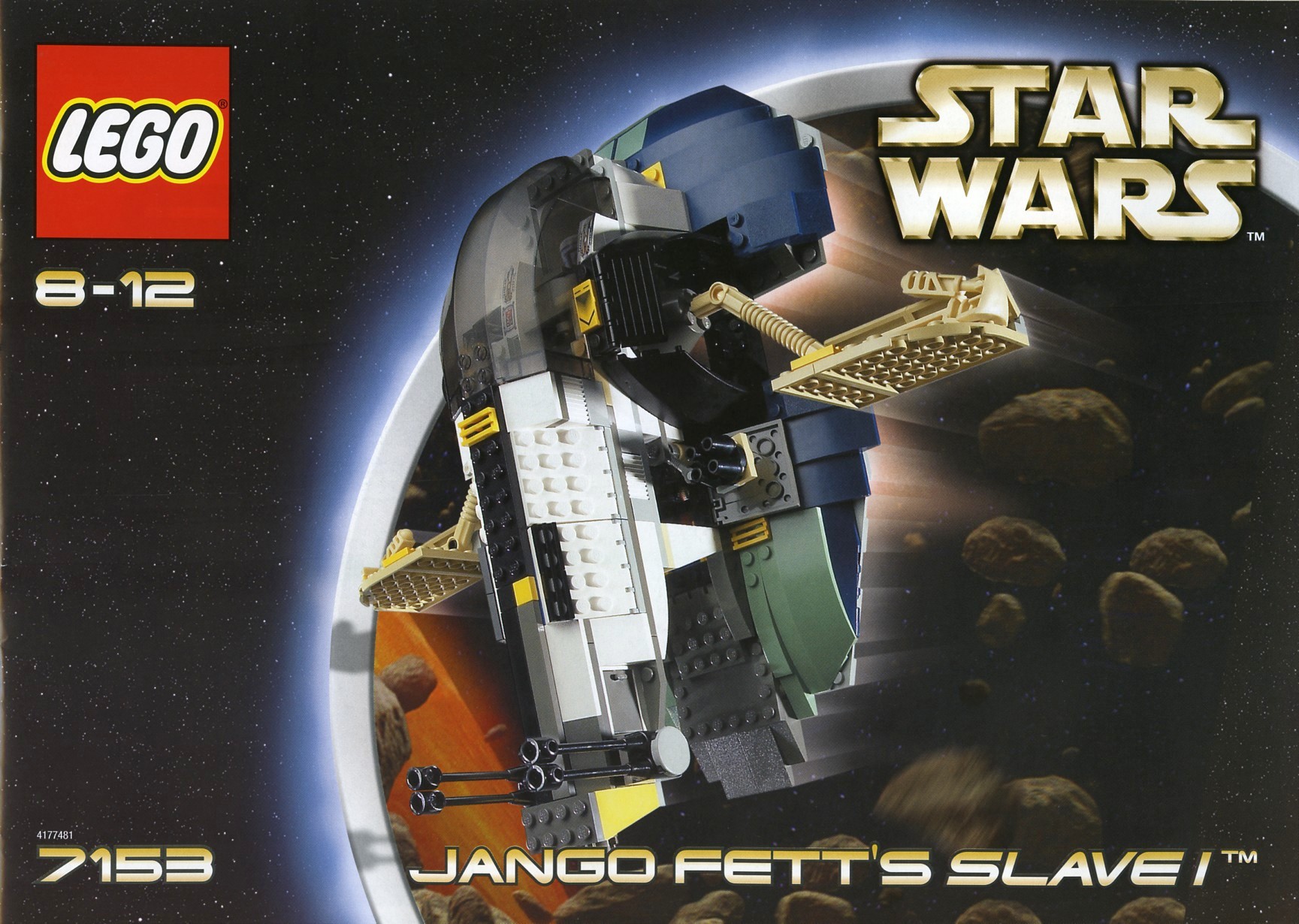 I would also be interested in a new version of 4478 Geonosian Starfighter. The earliest rendition of this sleek vehicle was released in 2003 and a set based upon Star Wars: The Clone Wars followed in 2011 but I still believe there is scope for improvement. Furthermore, an updated set could provide a brilliant opportunity for army building.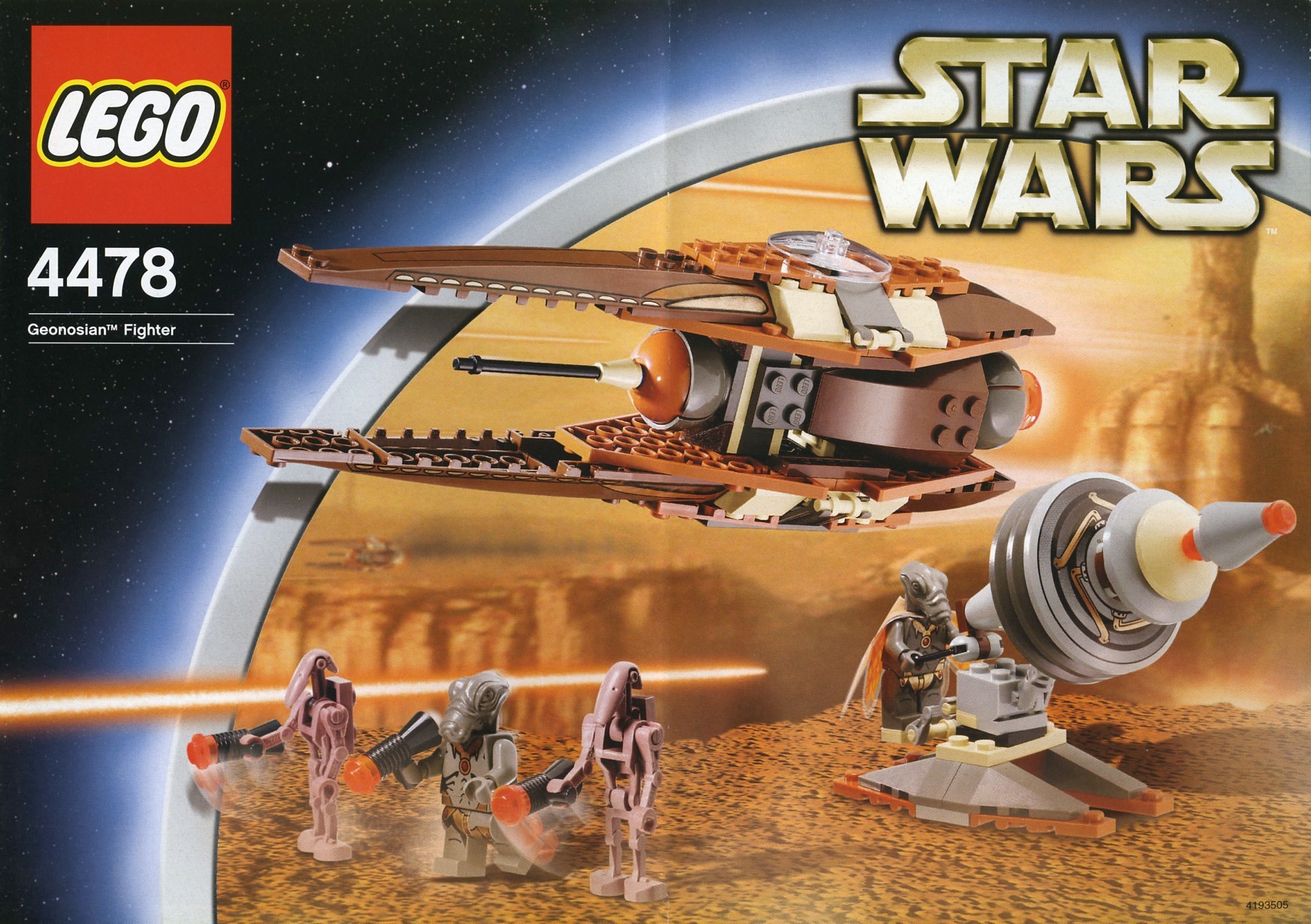 ---
Star Wars Episode III: Revenge of the Sith
LEGO has produced more sets for Revenge of the Sith than any other Star Wars film, including several remakes such as 75233 Droid Gunship and 75234 AT-AP. These are superb models in my opinion but I see little desire for them as the last renditions were only retired four years ago and the subject vehicles are not particularly popular.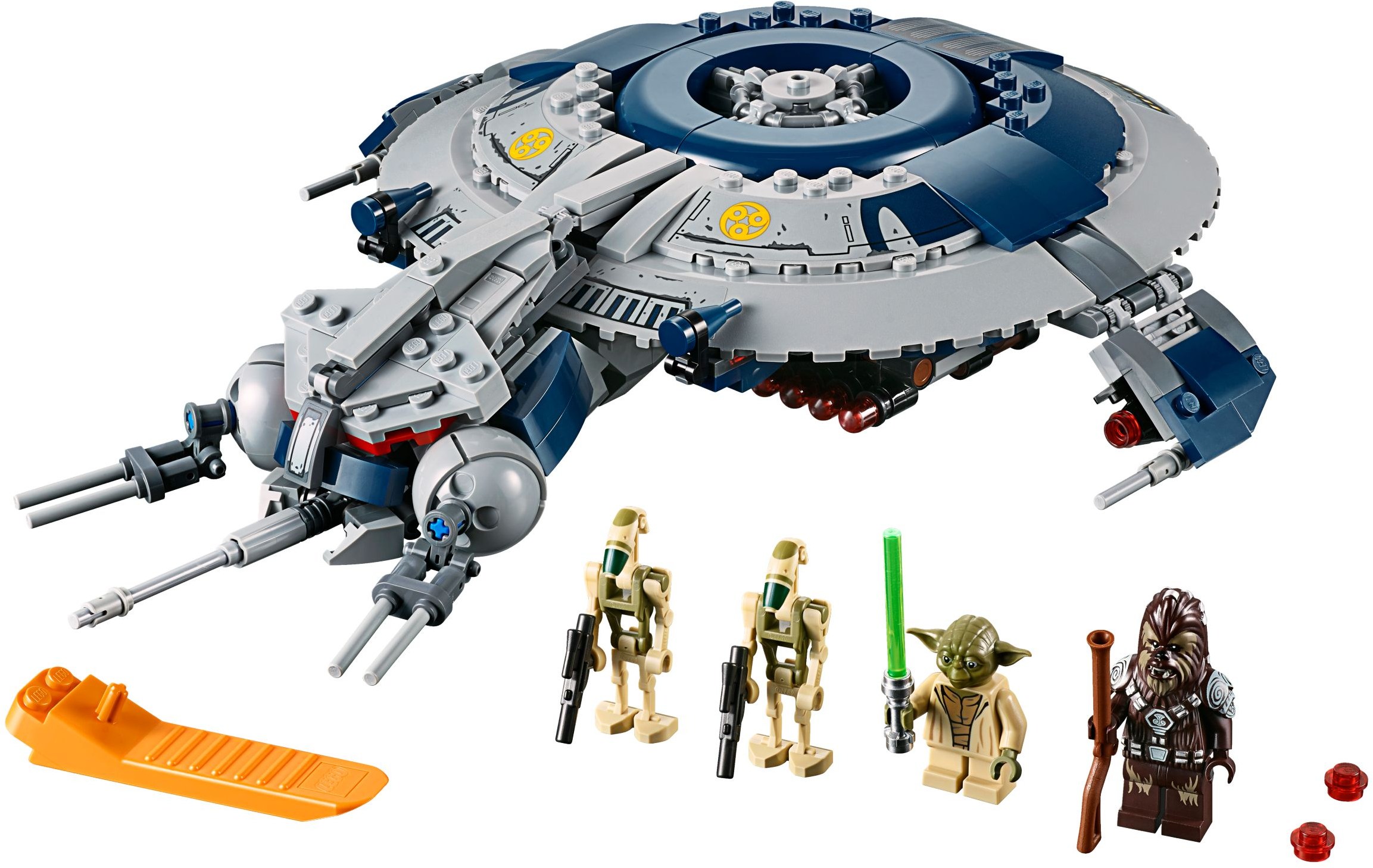 75261 Clone Scout Walker - 20th Anniversary Edition therefore seems more suitable for the twentieth anniversary celebration as the set which provides inspiration, 7250 Clone Scout Walker, was released in 2005. Nevertheless, I believe there are other Episode III sets more deserving of a remake, including some of the Wookiee craft which also formed part of the initial Revenge of the Sith range.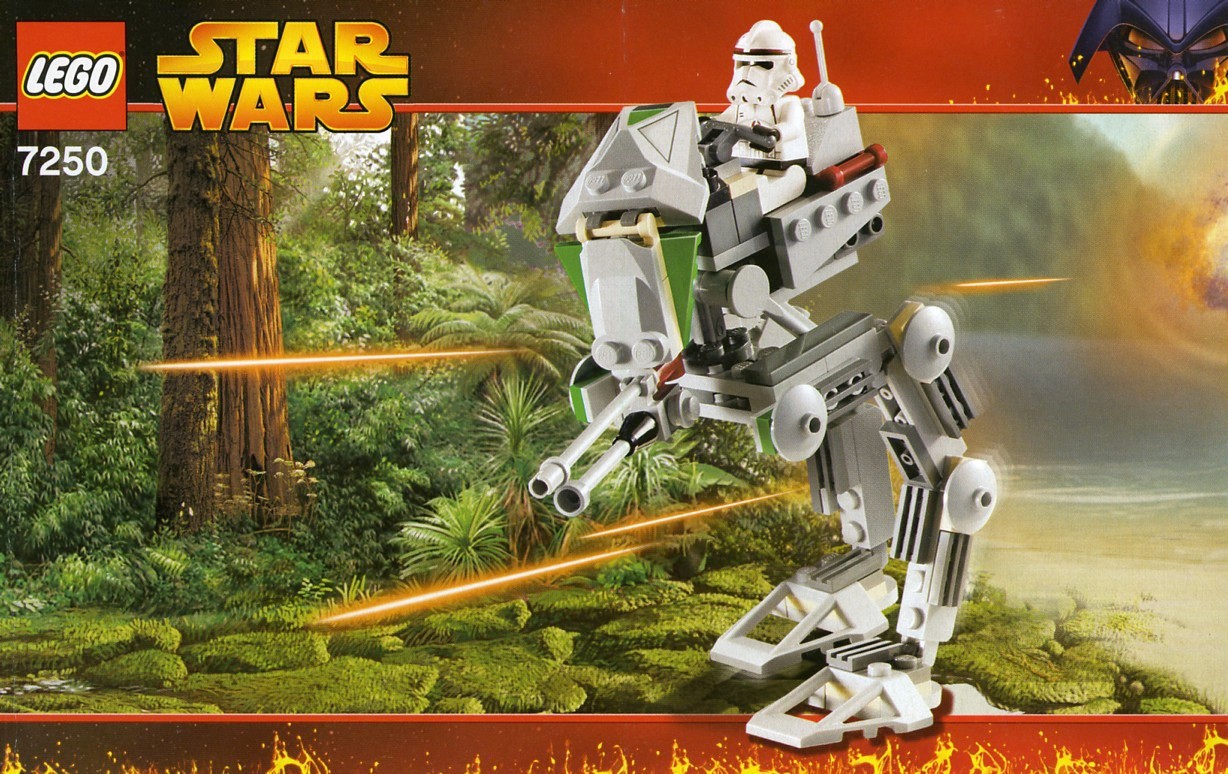 On that basis, 7258 Wookiee Attack and 7260 Wookiee Catamaran both seem perfect for an updated model. Raddaugh Gnasp fluttercraft and Oevvaor catamarans both appear more prominently than the Droid Gunship or AT-AP and could certainly take advantage of modern pieces and building techniques to improve upon the original sets from 2005. Personally, I would be inclined to reduce the size of a new Wookiee catamaran as the earlier model appears oversized when compared with the film.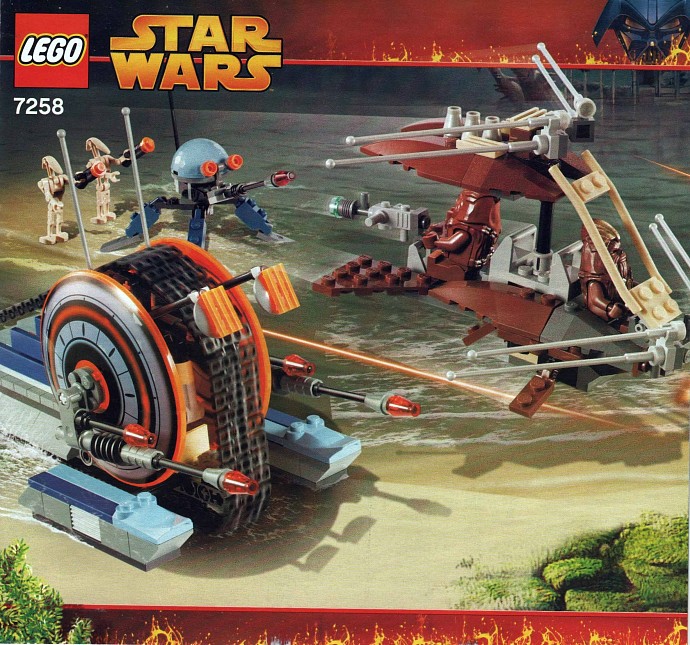 7255 General Grievous Chase also offers significant room for improvement in my opinion. A modern version of the Wheel Bike was released in 2014 but Obi-Wan Kenobi's Varactyl mount, Boga, has not been updated since 2005. Moreover, updating the pursuit on Utapau would provide an opportunity for LEGO to create a Commander Cody minifigure based upon Episode III, thereby satisfying many fans.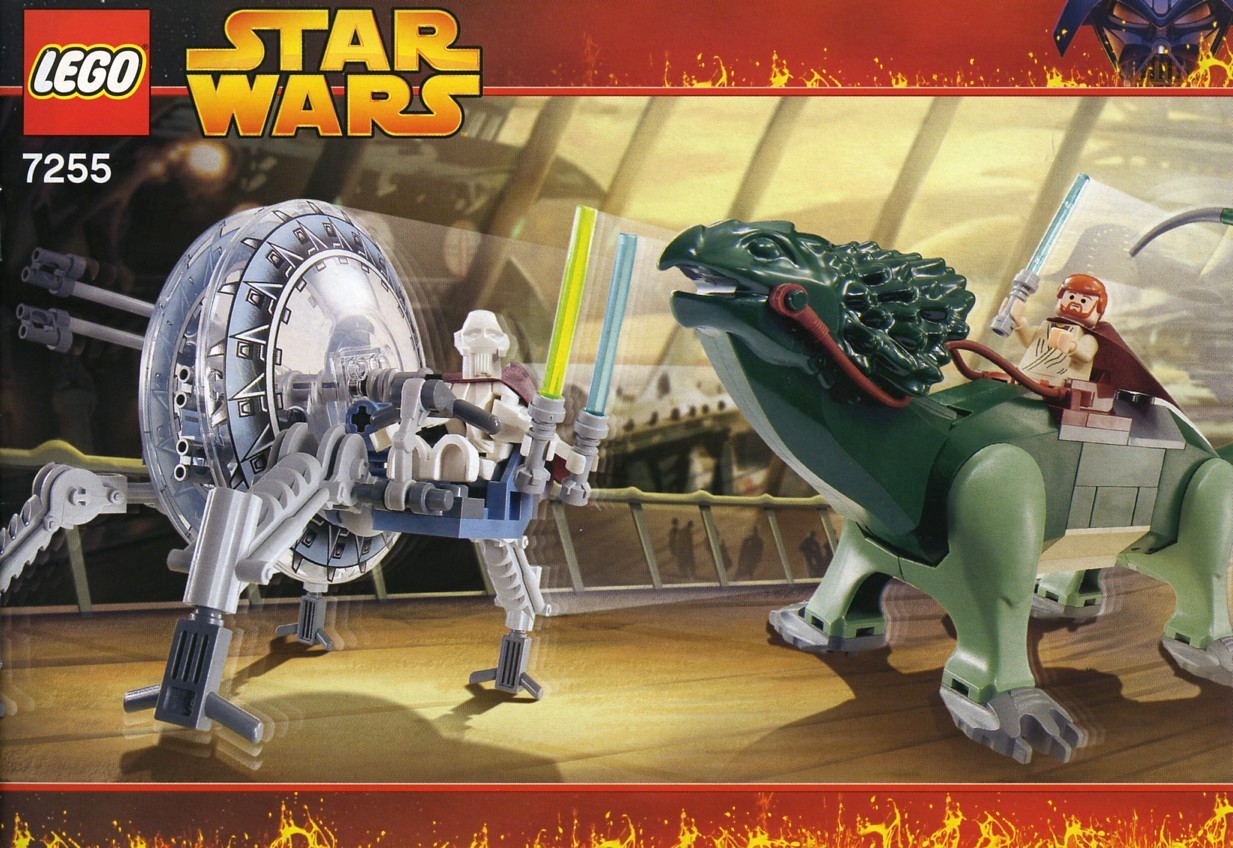 The climactic lightsaber duel on Mustafar is pivotal to the entire Star Wars saga so its relative scarcity across the LEGO Star Wars range is surprising. 7257 Ultimate Lightsaber Duel is the only set focused entirely upon the battle while 9494 Anakin's Jedi Interceptor contains a tiny section of the duel. A new version would therefore be welcome but might not be suitable for the twentieth anniversary as I think such a model would share few features with 7257 Ultimate Lightsaber Duel.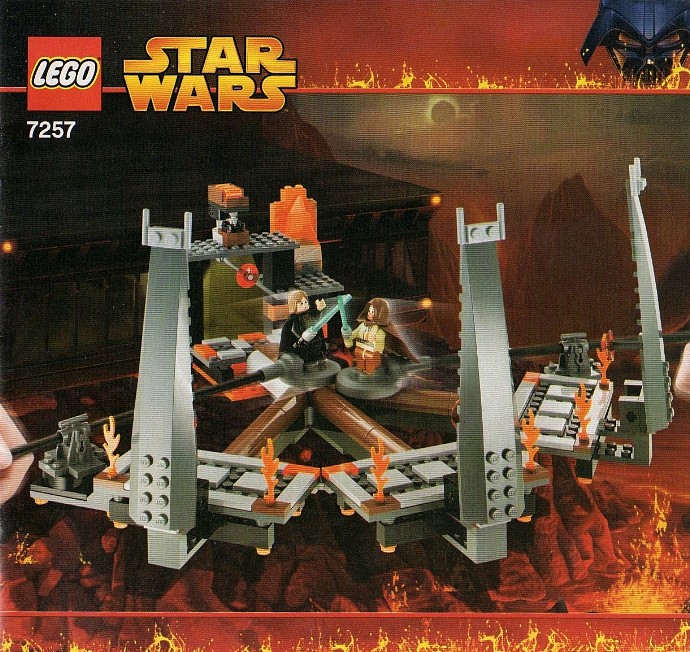 ---
Star Wars Episode IV: A New Hope
Comparatively few vehicles and locations appear during the Original Trilogy so the majority of potential subjects have been represented in multiple sets. In fact, the only possibility that really stands out to me is 10198 Tantive IV. This vessel was chosen to celebrate the tenth anniversary of LEGO Star Wars and would be perfect for the twentieth anniversary too, although rumours abound that an Ultimate Collector Series model will soon be produced.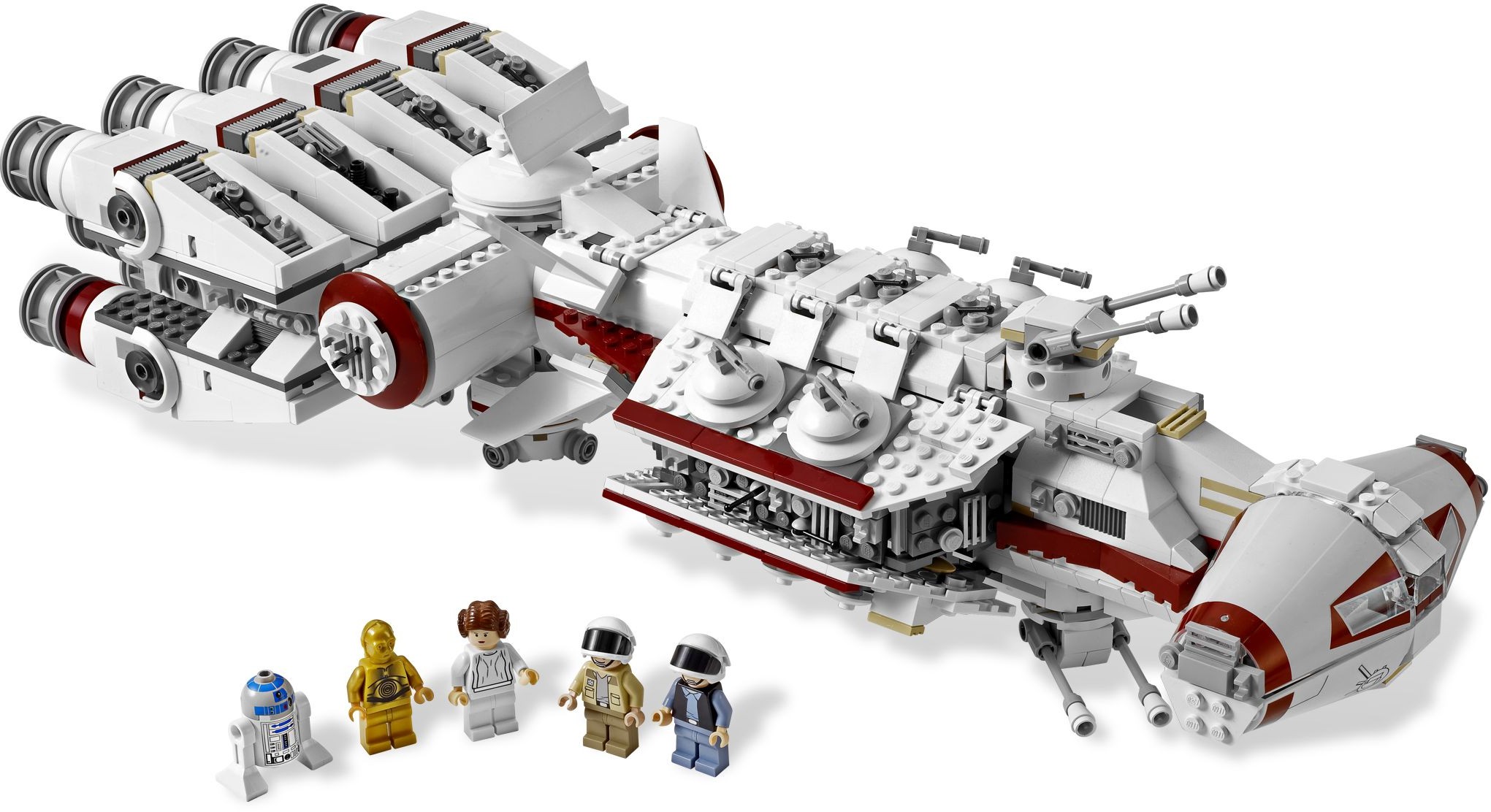 An updated version of 6211 Imperial Star Destroyer might also offer some potential. Star Destroyers are exceptionally popular and the latest model was released in 2014 so I would be delighted to see a modern design, although that seems unlikely given the continued availability of 75190 First Order Star Destroyer in certain regions. In addition, I think the majority of Star Wars fans would be more interested in an Ultimate Collector Series model than one designed to interact with minifigures.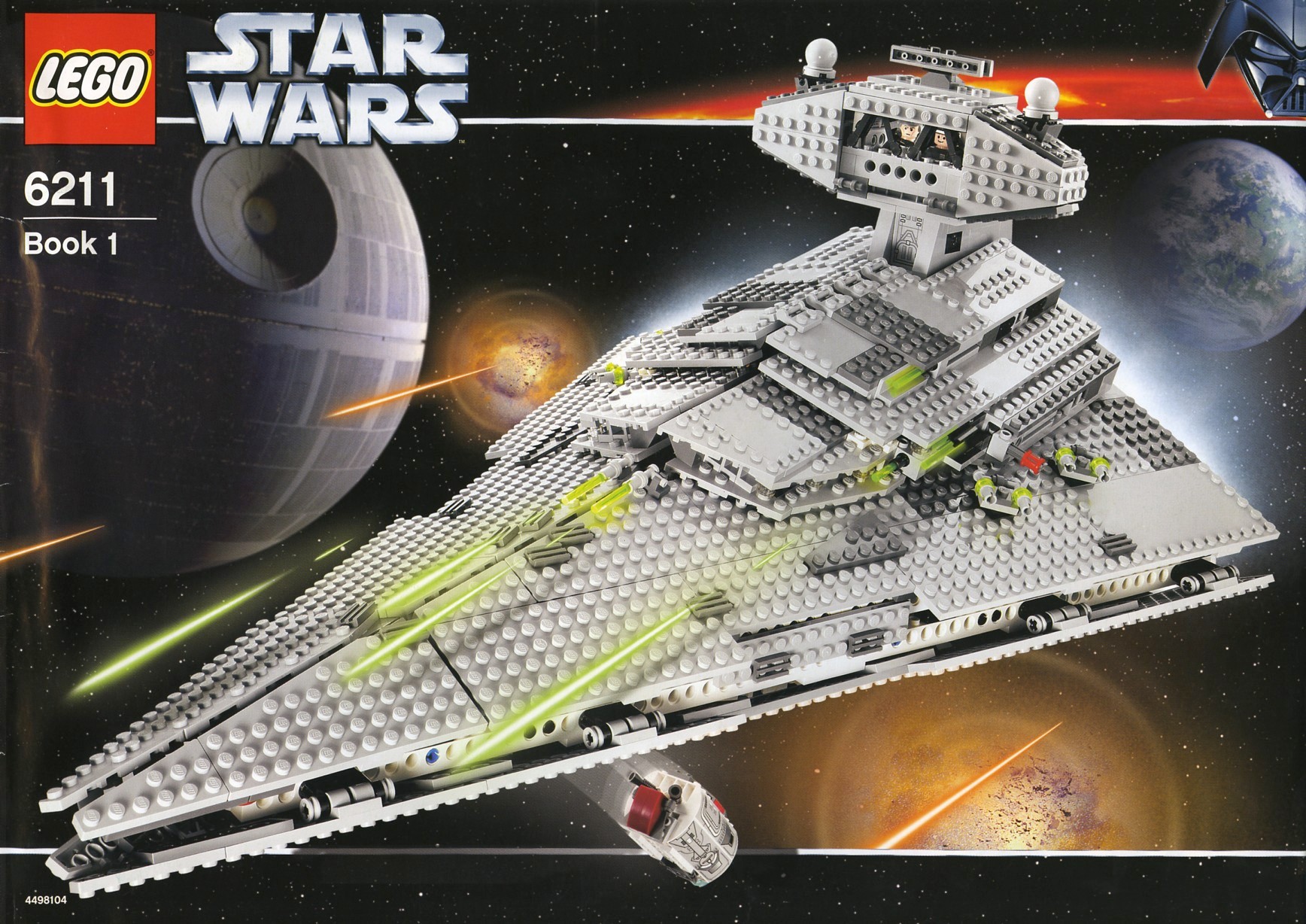 The only other subject which might be appropriate for the twentieth anniversary is Darth Vader's TIE Advanced x1. This imposing starfighter first appeared in 7150 TIE Fighter & Y-wing from 1999 before returning ten years later in 8017 Darth Vader's TIE Fighter. On that basis, an updated set seems ideal for 2019, although the TIE Advanced x1 is found in 75150 Vader's TIE Advanced vs. A-wing Starfighter so that may reduce interest in a new model.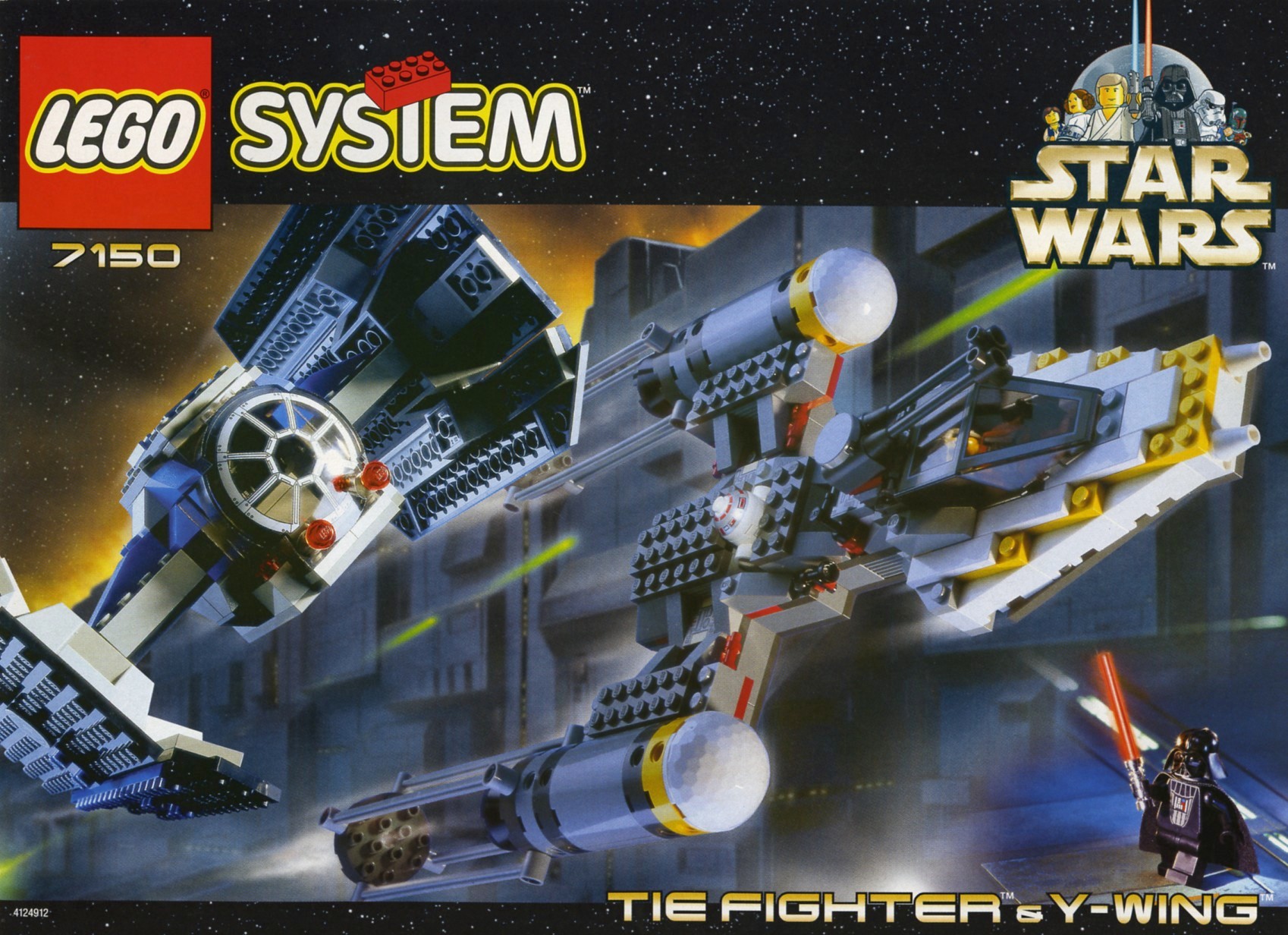 75262 Imperial Dropship - 20th Anniversary Edition therefore seems like an excellent celebration of the anniversary year. 7667 Imperial Dropship is a vehicle of LEGO's own creation but its box suggests that Tatooine would be an ideal environment for the craft, hence its association with Episode IV. The actual dropship is simple but creating an army of Stormtroopers remains as popular today as it was in 2009!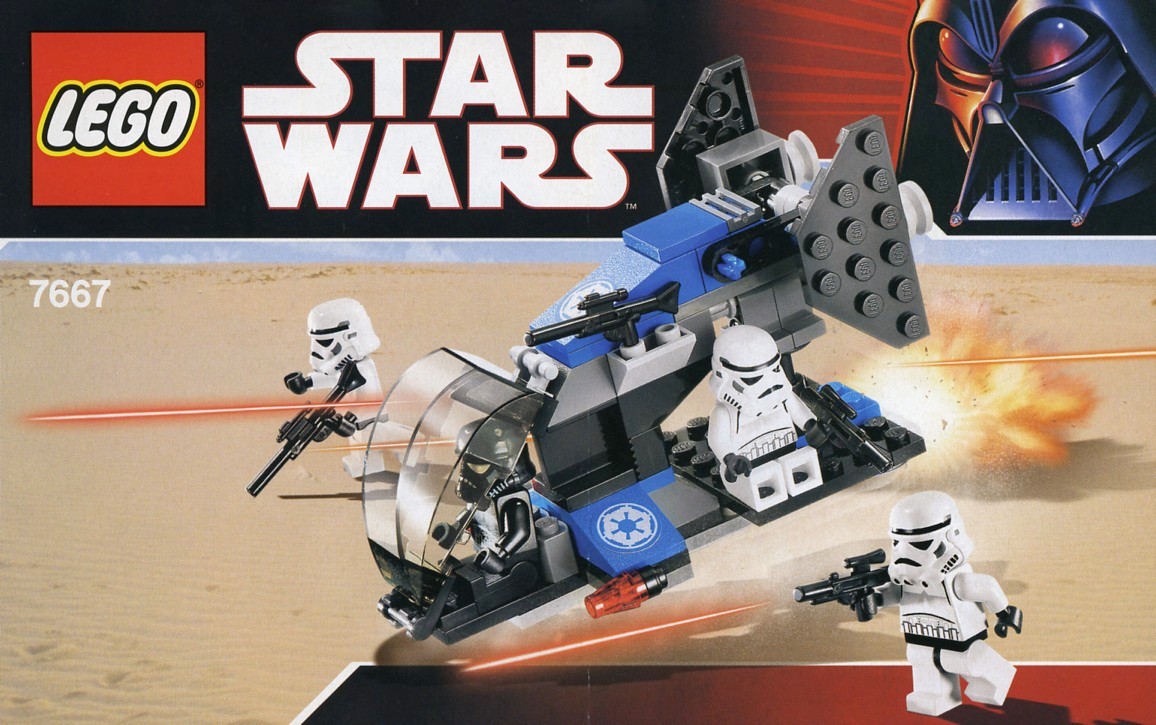 ---
Star Wars Episode V: The Empire Strikes Back
The Empire Strikes Back is probably the most popular Star Wars movie so it is not entirely surprising that the new twentieth anniversary range includes two sets based upon the film. 75243 Slave I - 20th Anniversary Edition and 75259 Snowspeeder - 20th Anniversary Edition are both sensible choices to celebrate the anniversary, although another vehicle would be even more appealing for me.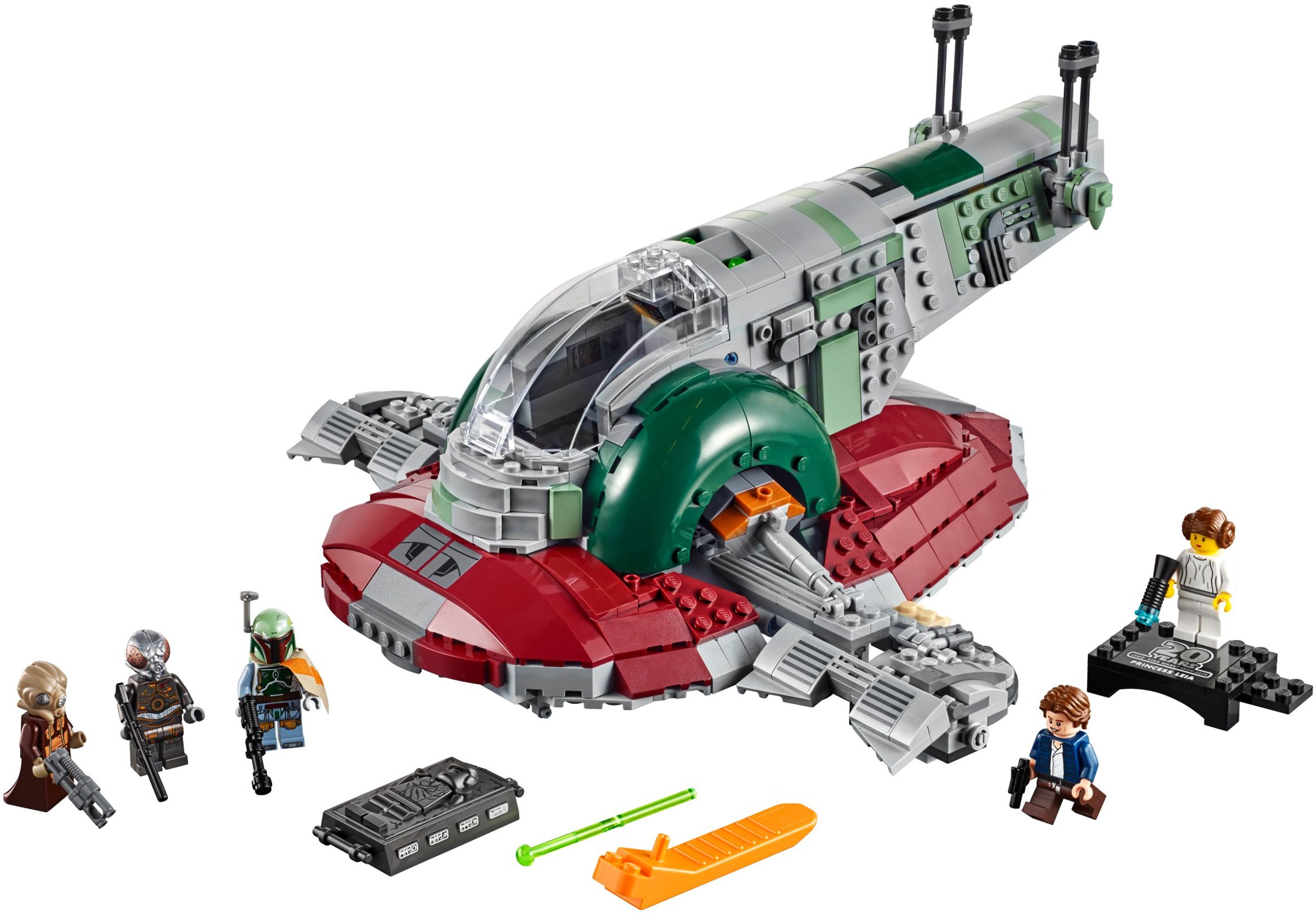 4479 TIE Bomber was released in 2003 and there has been considerable demand for an updated set during the last few years. The twentieth anniversary celebration seems like a great opportunity to fulfil that wish and a new model could improve upon every aspect of the original set, potentially capturing a more accurate shape than the earlier TIE Bomber and correcting the colour scheme.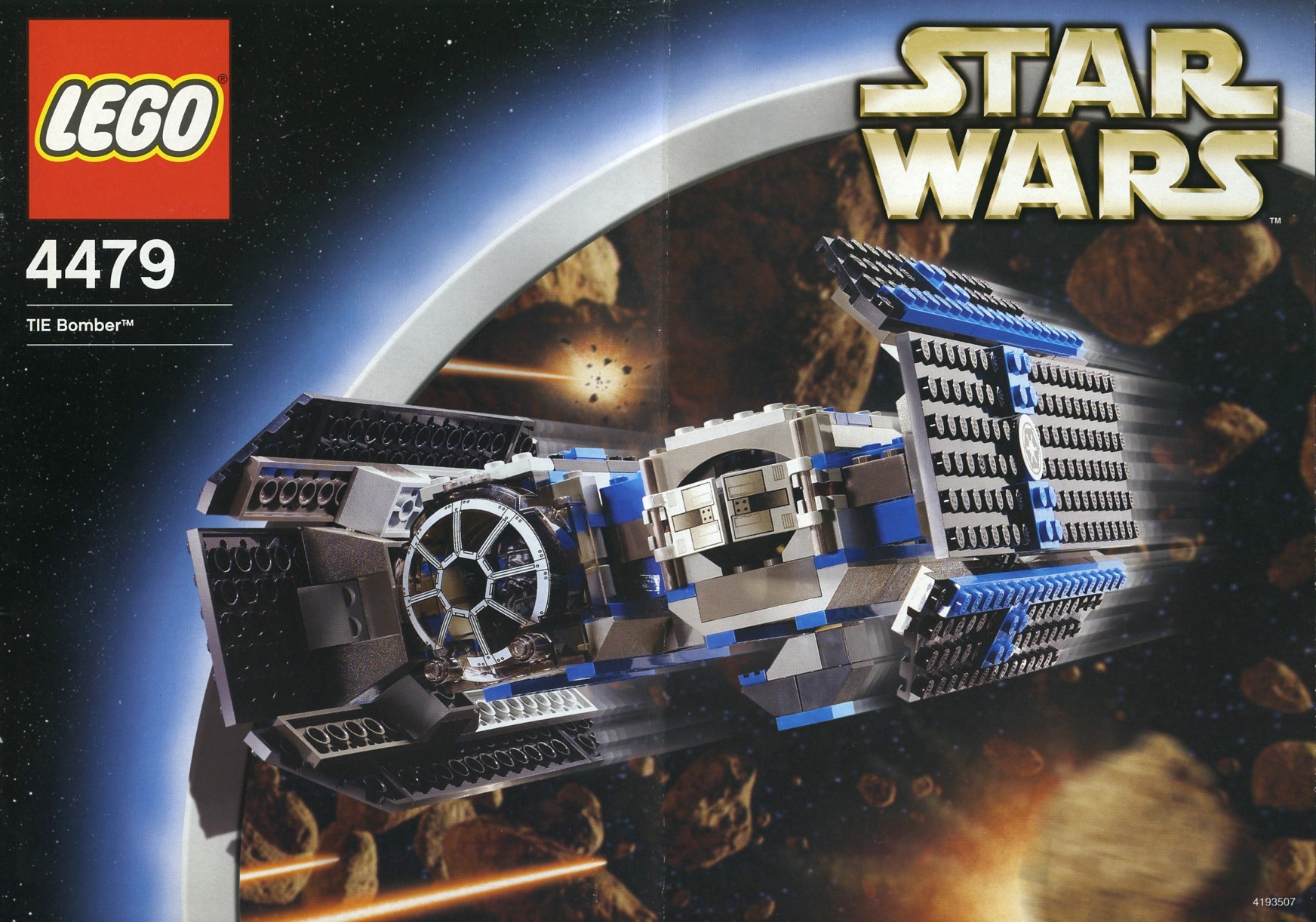 Otherwise, I think the coverage of The Empire Strikes Back has been very comprehensive, especially following the release of 75222 Betrayal at Cloud City in 2018. Another rendition of Echo Base has the potential to be interesting in my view, although an entirely new design would be preferable to updated versions of 7666 Hoth Rebel Base or other past sets.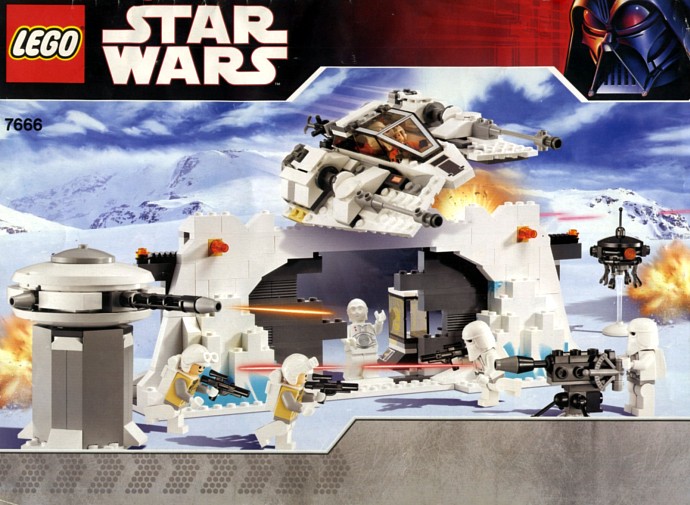 ---
Star Wars Episode VI: Return of the Jedi
8038 The Battle of Endor was released in 2009 and is probably the most interesting candidate for an updated set based upon Return of the Jedi. The shield bunker is a central location within the film and would definitely warrant a new model, perhaps following the scale of its predecessor while improving the level of detail. LEGO has produced a couple of different AT-STs in recent years so that could be excluded but I would like the Ewok glider to return, paying homage to the 2009 set and 7139 Ewok Attack.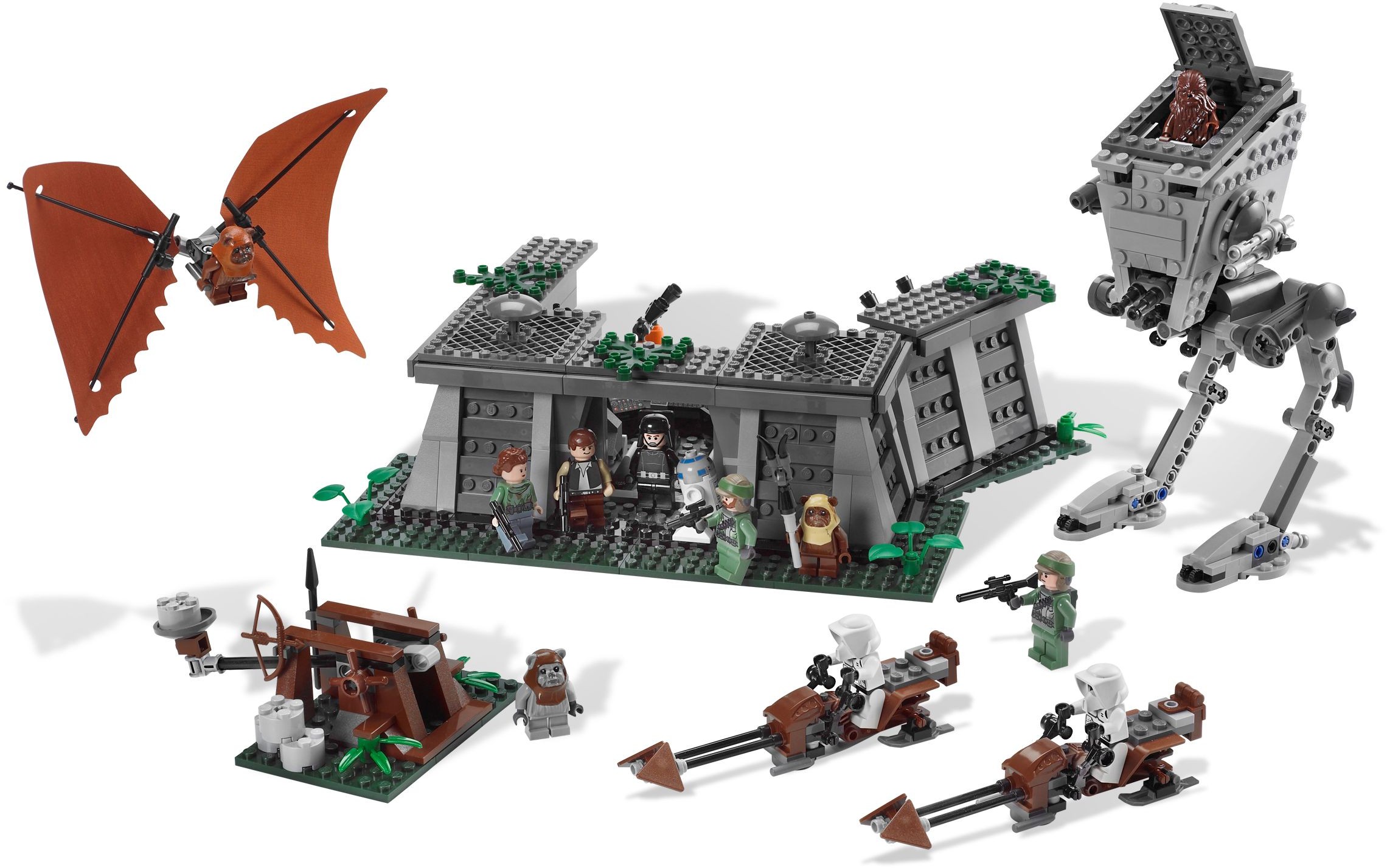 In fact, 7139 Ewok Attack could provide inspiration for a smaller set, focusing primarily on the Ewoks. That would be an excellent accompaniment for the upcoming 75238 Action Battle Endor Assault and could feature some new Ewok minifigures along with their glider, a catapult and a 74-Z speeder bike belonging to the Galactic Empire.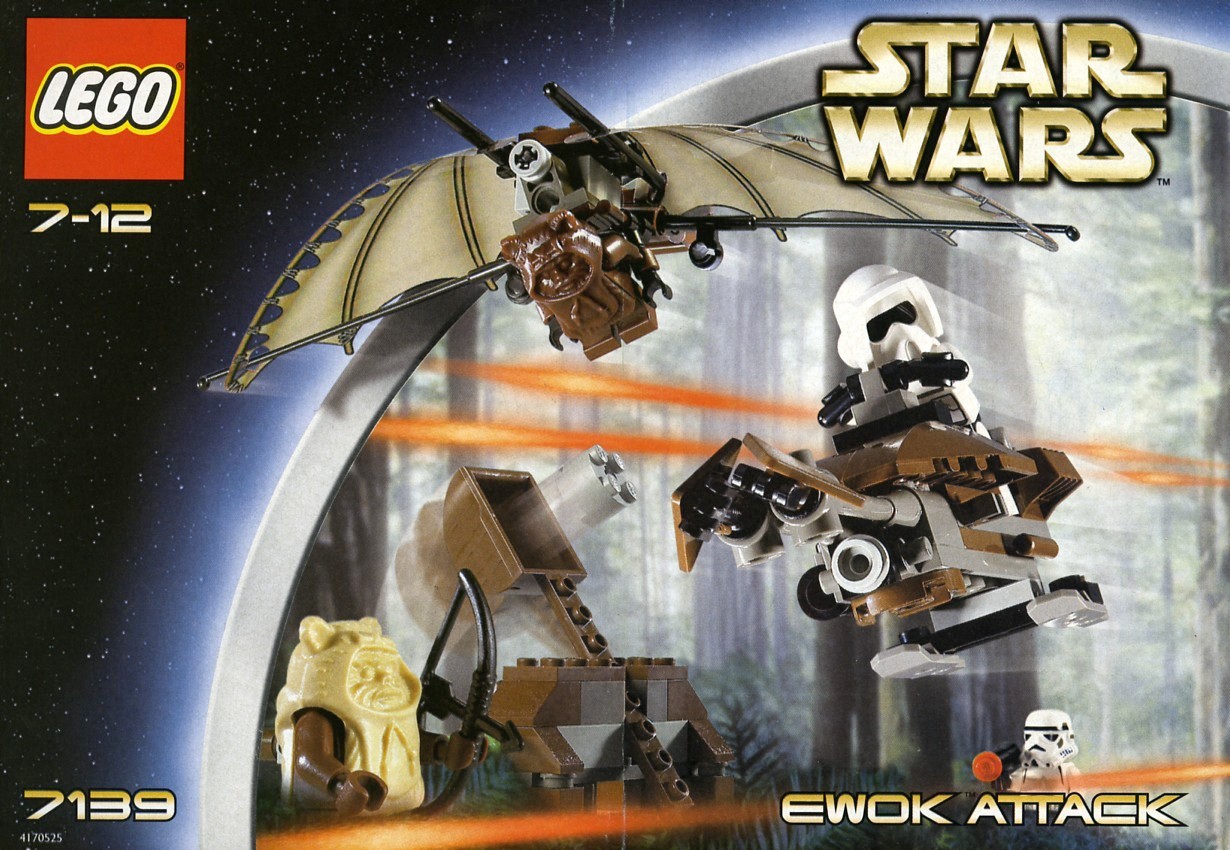 Jabba's Palace is another important location from the movie and has only been properly represented twice in past sets, unfortunately. A new model would certainly be welcome but I believe many LEGO Star Wars fans might favour a Master Builder Series rendition of the palace. That could contain the Rancor pit, Jabba's throne room and several other chambers, potentially representing a significant improvement over existing products.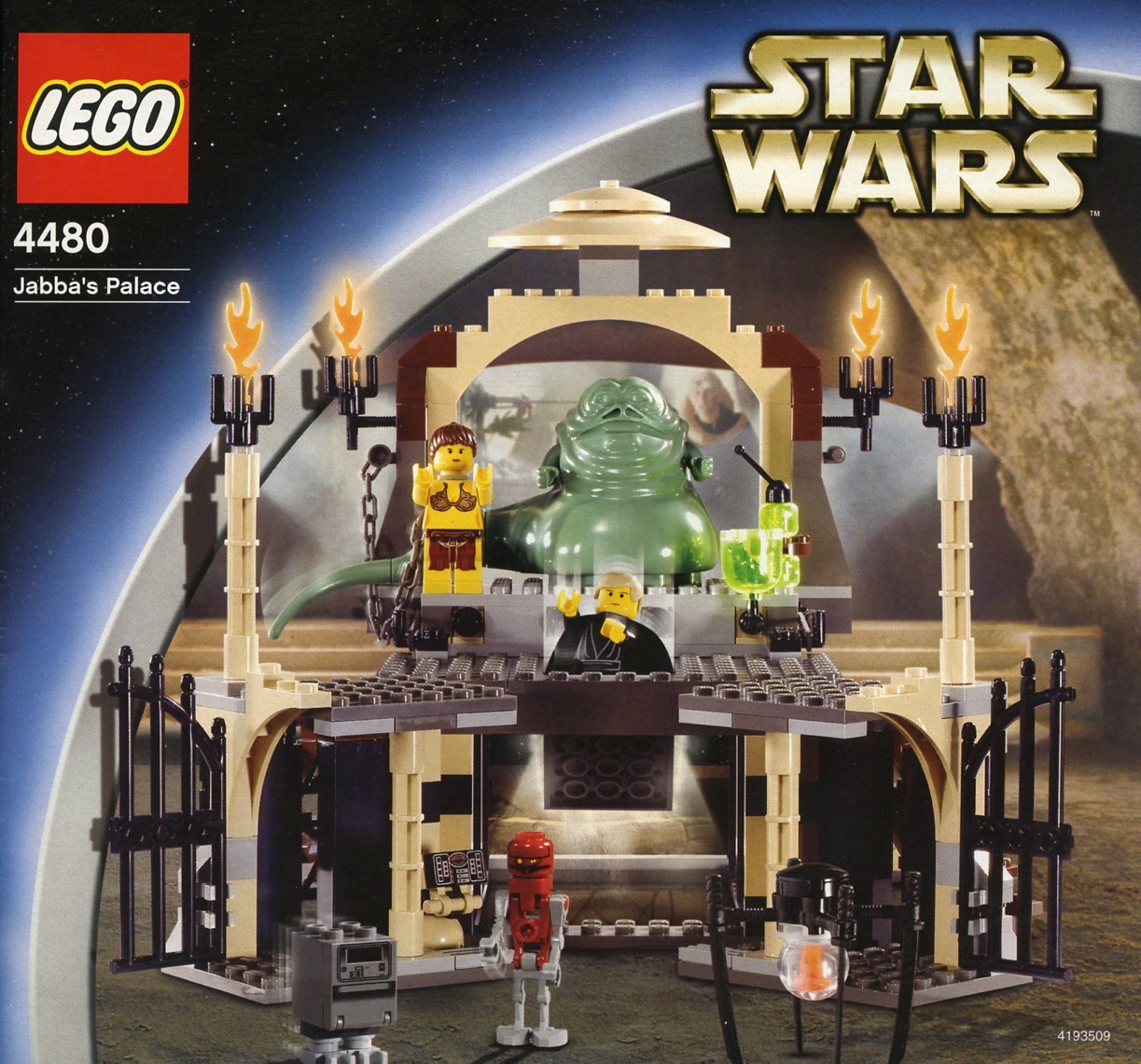 Furthermore, there has been some discussion of a new TIE Interceptor recently, especially since the rumours about 75240 Major Vonreg's TIE Fighter began to circulate. That would be interesting as the Imperial craft has only appeared once before in 6206 TIE Interceptor from 2006. However, the current focus upon the First Order TIE Interceptor in Star Wars Resistance probably negates any possibility of an Imperial version at the moment.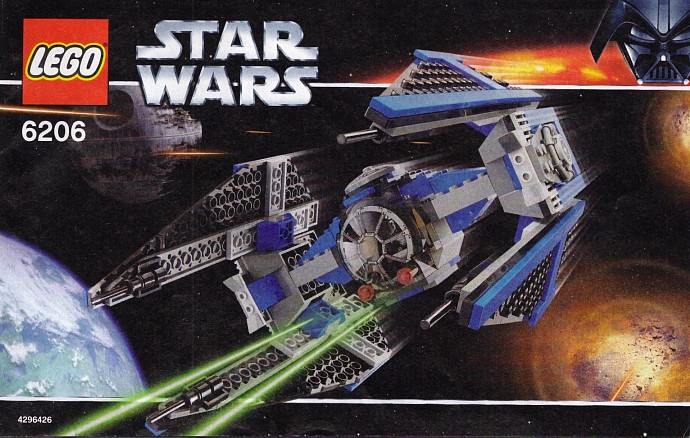 ---
My personal selection for the twentieth anniversary of LEGO Star Wars would comprise the following six sets. The proposed prices are based upon LEGO's current pricing structure.
Gungan Patrol - 20th Anniversary Edition - £12.99, $14.99, €14.99 - Gungan Warrior (3), Jar-Jar Binks
Defend Naboo against the Trade Federation!
Mount the Kaadu's saddle and prepare for battle.
Open the booma wagon to release the deadly boomas.
Includes booma wagon, Kaadu and four minifigures!
Special edition minifigure - Jar-Jar Binks (1999).
Bounty Hunter Pursuit - 20th Anniversary Edition - £54.99, $49.99, €59.99 - Anakin Skywalker, Obi-Wan Kenobi, Zam Wesell, Jango Fett
Track Zam Wesell in a dangerous pursuit through the skylanes of Coruscant!
Deploy the assassin droid from beneath Zam's speeder and launch missiles using the hidden spring-loaded shooters.
Activate the exploding function on Zam's speeder.
Discover a concealed storage compartment inside the XJ-6 airspeeder.
Includes XJ-6 airspeeder, Koro-2 airspeeder, ASN-121 Assassin Droid and four minifigures!
Special edition minifigure - Jango Fett (2002).
Wookiee Catamaran - 20th Anniversary Edition - £44.99, $39.99, €49.99 - Wookiee Warrior (2), Kashyyyk Battle Droid, Yoda
Annihilate the invading Separatists aboard the Wookiee Catamaran!
Place the minifigures inside the Wookiee Catamaran and load the stud shooters.
Take cover behind the Wookiee barricade or fight back using the gun emplacement.
Includes Wookiee Catamaran, gun emplacement and four minifigures!
Special edition minifigure - Yoda (2005).
75262 Imperial Dropship - 20th Anniversary Edition - £19.99, $19.99, €19.99 - Imperial Stormtrooper (3), Imperial Shadow Trooper, Han Solo

TIE Bomber- 20th Anniversary Edition - £64.99, $69.99, €69.99 - Imperial Pilot, Imperial Stormtrooper, Admiral Ozzel, Lando Calrissian
Crush the Rebel Alliance with the TIE Bomber!
Open the loading hatch and place the bombs inside.
Twist the dial to launch the proton bombs individually or release them together.
Fire the spring-loaded shooters.
Includes TIE Bomber, three proton bombs and four minifigures!
Special edition minifigure - Lando Calrissian (2003)
The Battle of Endor- 20th Anniversary Edition - £109.99, $119.99, €119.99 - Han Solo, Princess Leia, Endor Rebel Trooper, Wicket W. Warrick, Paploo, Wunka, Imperial Stormtrooper, Imperial Scout Trooper, Darth Vader
Infiltrate the Imperial shield bunker on the Forest Moon of Endor!
Activate the exploding function to destroy the Imperial shield bunker.
Open the sliding blast doors.
Release rocks from the Ewok glider.
Includes Imperial shield bunker, 74-Z speeder bike, Ewok glider and nine minifigures!
Special edition minifigure - Darth Vader (1999).
---
Do you agree with my conclusions or do you think something else would be worthy of a remake for the twentieth anniversary of LEGO Star Wars? Let us know in the comments.