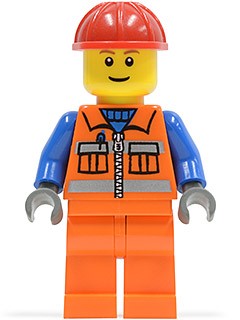 In January we reported that BrickLink had catalogued over 1000 Star Wars minifigures so was renumbering them by adding a leading zero. It caused us a few issues because of the way we link to the BrickLink data that we import.
This week the numbers allocated to CITY minifigs has exceeded 1000 so the LEGO marketplace has just renumbered them, too. Thankfully, BrickLink database administrator Hygrotus reached out to me to give warning it was going to happen so I was able to change the data here to prevent similar issues from occurring this time.
The work is now complete and everything looks OK as far as I can see but if you notice any anomalies, let me know. You might need to log off and back on, or close your browser window and return to the site in 1/2 hour or so (to allow your session to expire) if CTYxxxx minifigs are missing from your collection.