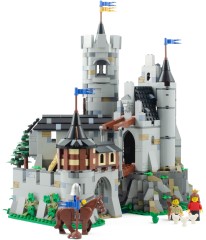 Today is your last chance to pre-order the BrickLink AFOL Designer Sets to benefit from free worldwide shipping.
Those that are definitely making it to production are now listed in our database. Such '3rd party' sets would not normally be added but we have made an exception for these, for reasons explained in this article.
So, go right ahead and get that last-minute order in for one of the fantastic models!
Pre-orders end tonight at 9PM BST, which is 1PM PST.