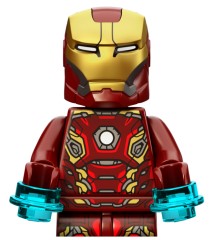 Avengers: Endgame is approaching rapidly and represents the culmination of the Marvel Cinematic Universe to this stage. An excellent selection of LEGO sets take inspiration from this film series and are the focus of our new trivia challenge!
We have therefore compiled twenty multiple choice questions, encompassing the full LEGO Marvel Cinematic Universe range from April 2012 until today.
You can choose to test your memory of LEGO Marvel Super Heroes or research the answers on Brickset. When you have answered every question, click submit and scroll back towards the top of the page to view your result.
Please note that references to sets do include polybags.
Remember to read the questions carefully and good luck!
Let us know how you performed in the comments but please refrain from revealing the answers.