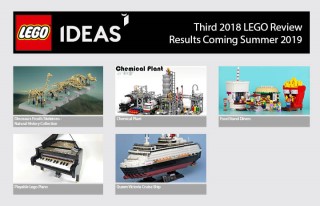 As I predicted yesterday, the results of the third 2018 review are being announced this week.
LEGO has just posted on Facebook that "The next LEGO Ideas review results are coming VERY soon!" so it could even be today.
View the five projects being considered after the break, and tell us your prediction in the comments.
Chris and I are travelling to Billund for the fan media days this afternoon; knowing our luck the announcement will be while we are in the air :)