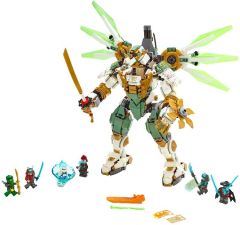 IWOOT is now stocking the new summer sets, including Harry Potter, Creator, Ninjago, Friends and Architecture. You can view all the new sets here.
In addition, there's 20% off a number of Technic sets, including the Bugatti.
If you're in the USA and want to get hold of the summer sets that are available in Europe already but won't be on the shelves in north America until August, IWOOT is a great place to shop because it will ship them to you for just £2.99, whatever the size of your order.