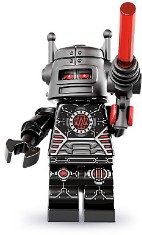 Happening October 13 and 14, Toys R Us is calling it their Trade In Weekend.
I'm not sure of what Toys R Us will have for trading at the start of the weekend, but it is an interesting concept. I am also unsure if it is restricted only to the collectable Minifigure series (Series 8?), but it's worth checking out if you have an army of doubles. Read the details on their website.
Also: Exclusive Darth Maul is available starting October 12 with a minimum purchase of $35 on Star Wars LEGO.
Sponsored content