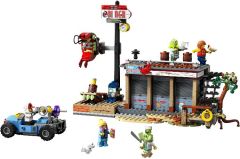 The upcoming range of eight Hidden Side sets are now available to pre-order from shop.LEGO.com. They will be officially released on the 1st of August.
Please consider using the following links when submitting any pre-orders:
The sets are not available to pre-order in North America, at the time of writing, but I expect they will be soon.