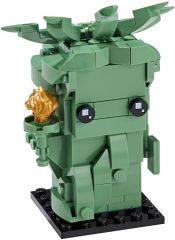 40367 Lady Liberty has now been released in Europe, appropriately for the 4th of July! Double VIP points remain available too.
Please consider using these links when making any purchases from shop.LEGO.com, thereby helping to support Brickset:
USA | Canada | UK | Germany | France
Happy 4th of July to American Brickset readers!