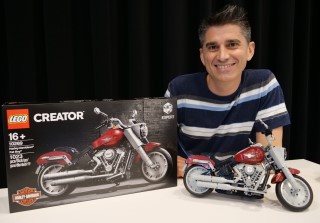 10269 Harley-Davidson Fat Boy was announced recently and our early review is available here. Brickset had an opportunity to discuss this great addition to the Creator Expert theme with Jamie Berard, the design manager for Creator Expert.
Brickset: What can you tell us about 10269 Harley-Davidson Fat Boy?
Jamie: 10269 Harley-Davidson Fat Boy is the latest addition to the our Creator Expert vehicles line. The range has previously focused exclusively upon cars so this motorcycle was an opportunity to create something fresh. This set was designed by Mike Psiaki and he was perfectly suited to the task as Mike really is a master of LEGO geometry. He makes me feel humbled in his abilities!
We have introduced a couple of new elements for this set, including a unique rim and the 'Fat Boy' tyre which connects at the rear of the motorcycle. Mike had the brilliant idea of combining two rims for that broader tyre so this wheel is more versatile than previous examples as it features a great number of attachment points.
10265 Ford Mustang included some interesting functions. Does this set continue that trend?
Absolutely. The rear tyre is connected to pistons inside the engine and they are synchronised accurately when compared with the real Harley-Davidson Fat Boy. Of course, you can also turn the forks and there is a folding kickstand at the side which is useful. A separate display stand is included as well.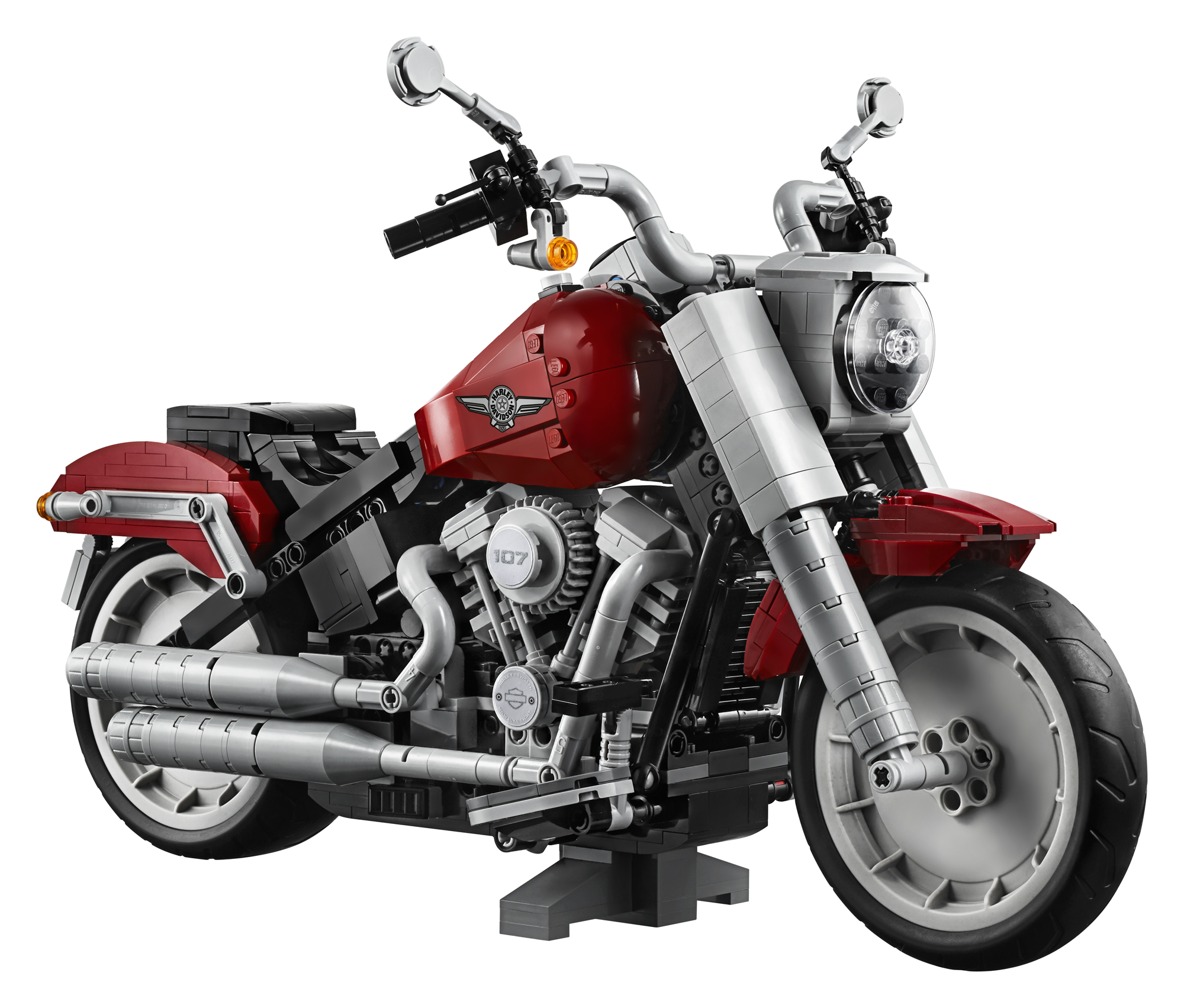 Presumably the drive chain and gearing are similarly realistic?
We worked extremely closely with Harley-Davidson when developing this model. In fact, the designer of the 2018 and 2019 Fat Boy assisted in the creation of the set and he was eager to ensure that it remains as authentic as possible.
Mike Psiaki's previous Creator Expert vehicles have featured the P51AK1 and P51AK2 number plates. Why does this set differ?
Harley-Davidson actually requested that we include this Wisconsin number plate which is used when they are testing the motorcycles. We were actually fortunate to visit Harley-Davidson's facilities in Wisconsin while designing this model and that was a wonderful experience, even though it was winter at the time!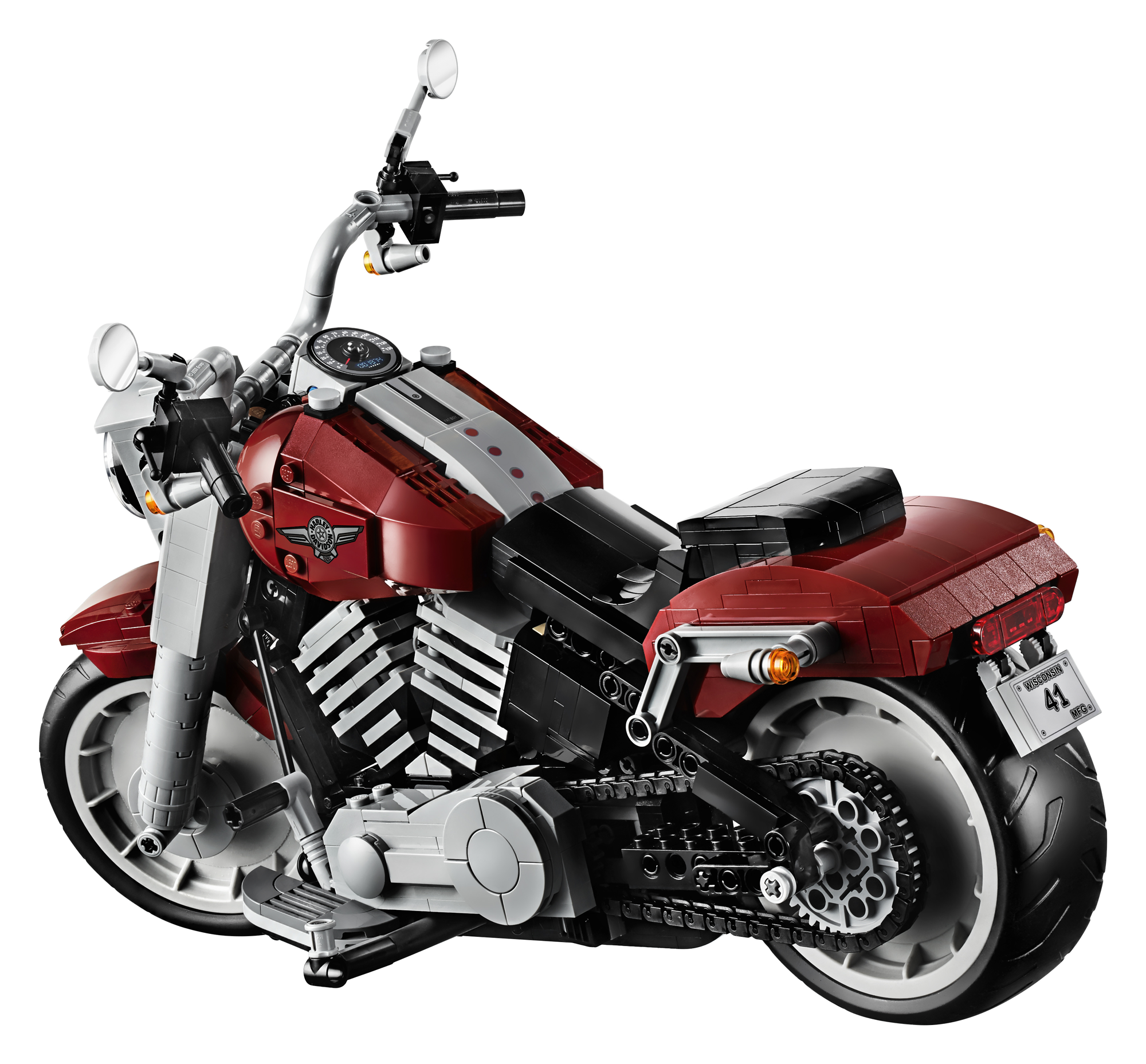 Having not produced any previous Creator Expert motorcycles, do you anticipate this set drawing new fans to LEGO?
Yes, we certainly hope so. That has be true for previous sets and I can envisage this model interesting fans of motorcycles, or Harley-Davidson specifically.
Many thanks for speaking with us!
---
You can find more information about 10269 Harley-Davidson Fat Boy here and our review has been published too.
Are you looking forward to 10269 Harley-Davidson Fat Boy? Let us know in the comments.