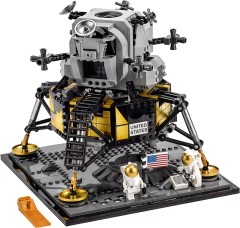 LEGO began producing spacefaring sets during 1963 and the range has become extremely popular, encompassing multiple themes.
Our new LEGO trivia challenge is therefore focused upon Space and includes twenty questions. The first fifteen are multiple-choice questions and section two comprises five true or false questions.
You can choose to test your memory of LEGO Space or research the answers on Brickset. When you have answered every question, click submit and scroll back towards the top of the page to view your result.
Remember to read the questions carefully and good luck!
Let us know how you performed in the comments but please refrain from revealing the answers.