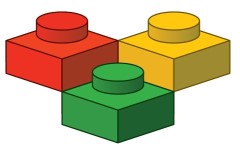 During the last week we've had to deal with a large number of unacceptable comments being posted on our news articles. Brickset is generally a fun and friendly place to be, so we were not prepared for them. We were slow to react and delete them, and for that I apologise.
To help prevent similar situations in the future, logged in users will now find a 'Report' link next to every comment. If you come across one that you find offensive in any way, click on the link and tell us why.
Our team of moderators will be alerted to your complaint and prompted to take the necessary action. That could be to ignore it if we disagree, deleting the comment, or deleting it and preventing the user from commenting again. In the most extreme cases we can also disable their Brickset account completely.
We hope that this will help everyone to enjoy being here.