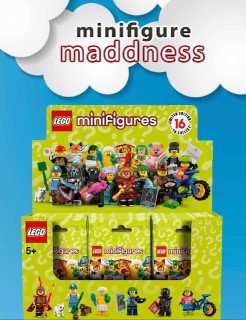 Here's word of this month's offer:
This month we are offering Brickset readers an excellent preorder only offer for the new Minifigures Series 19 New/Unopened Box of 60 for only €179.99 when you enter code Brickset62 at checkout.
That's a saving of €59.41 / £17 / $36.
Please note, this is a preorder only offer and all preorders will be shipped around the 2nd-4th September 2019.