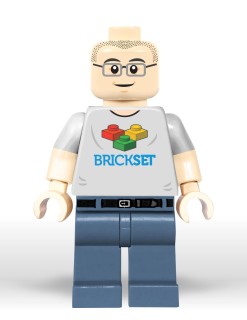 I've been using a minifig-style version of myself created by Will Wiggins as my avatar here and in the forum for some years.
Now, he's re-launched his graphic design service on Fiverr where he will "Illustrate Any Person Or Character As A Lego Style Minifigure" in a more realistic style than before, as you can see from his latest version of me on the right.
Prices start at $5/£4.20 so head on over to Fiverr and grab one of yourself!