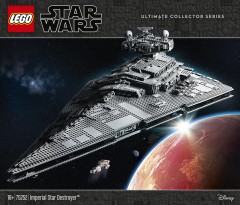 75252 Imperial Star Destroyer will be released for VIPs on the 18th of September. However, LEGO has announced an early signing event on the 15th of September that will take place at the Leicester Square LEGO store in London.
The product designer, Henrik Andersen, will be attending to sign sets. Moreover, purchasers of 75252 Imperial Star Destroyer will receive double VIP points and a certificate of authenticity. The event begins at 12 noon and runs until 4pm.
Will you be attending this signing event? Let us know in the comments.