Brickset had an opportunity to speak with Jamie Berard at the Fan Media Days in Billund earlier this year, discussing several Creator Expert sets from 2019. These include the marvellous 10267 Gingerbread House.
Brickset: What can you tell us about 10267 Gingerbread House?
Jamie: 10267 Gingerbread House is our latest Winter Village model. This set was designed by Tiago Catarino and takes inspiration from an adorable, traditional gingerbread house. We therefore tried to incorporate details you may expect to find on an edible gingerbread house, including white icing and colourful buttons which are positioned across the exterior.
You can also find numerous details inside, including the pink wafer bed, baby crib and stockings on the fireplace. We have packed as many candy details as possible into the model and also integrated a light brick inside the two-way fireplace. We had great fun working on this set as there are countless opportunities for humorous features.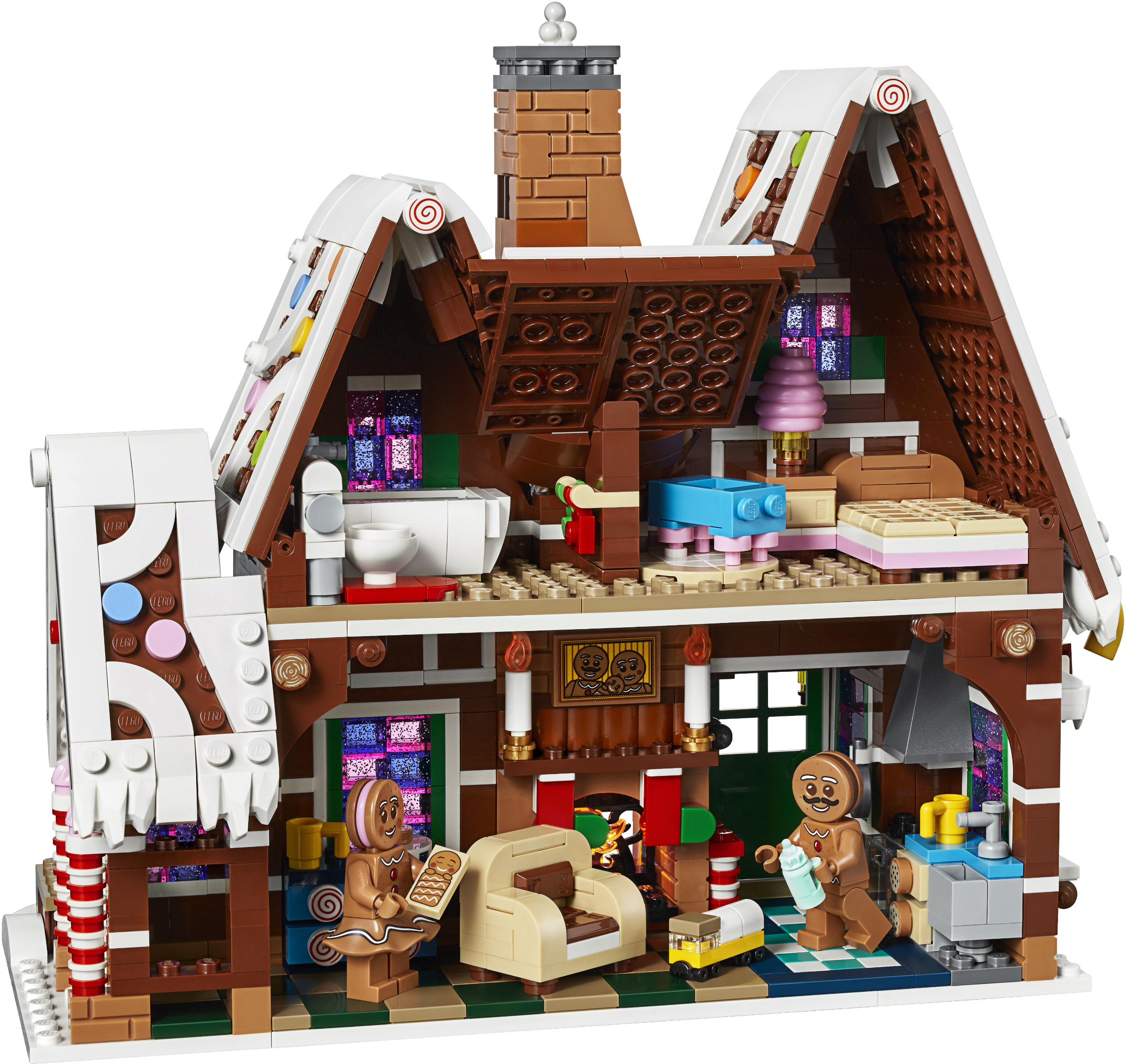 How does this fantasy set integrate with the broader Winter Village?
We are viewing the Gingerbread House as an extension of 10245 Santa's Workshop. It certainly belongs in the Christmas world and shares the essence of its design with the other Winter Village sets but maybe this model is located in the fantasy side of town! We are pleased to be offering something very different this year.
This set contains fewer supplementary models than previous Winter Village sets. Why was that decision taken?
We have received feedback about avoiding too many sub-stories within the Winter Village sets. I think we have sometimes spread things out too much in the past so this model is simpler, focusing primarily upon the Gingerbread House. There are some additional accessories though, including the snowblower, pram and this Christmas tree. Toys are a necessity too, of course.
How do you go about designing new Christmas trees every year?
Christmas trees are always relevant, not only within a particular set but also across marketing campaigns. You will often find the Christmas tree from that year's Winter Village set in displays at LEGO stores, for example. Building a new Christmas tree is therefore among the first design challenges presented within the Winter Village and I asked Tiago to create something innovative while also making sure that it belongs within this range.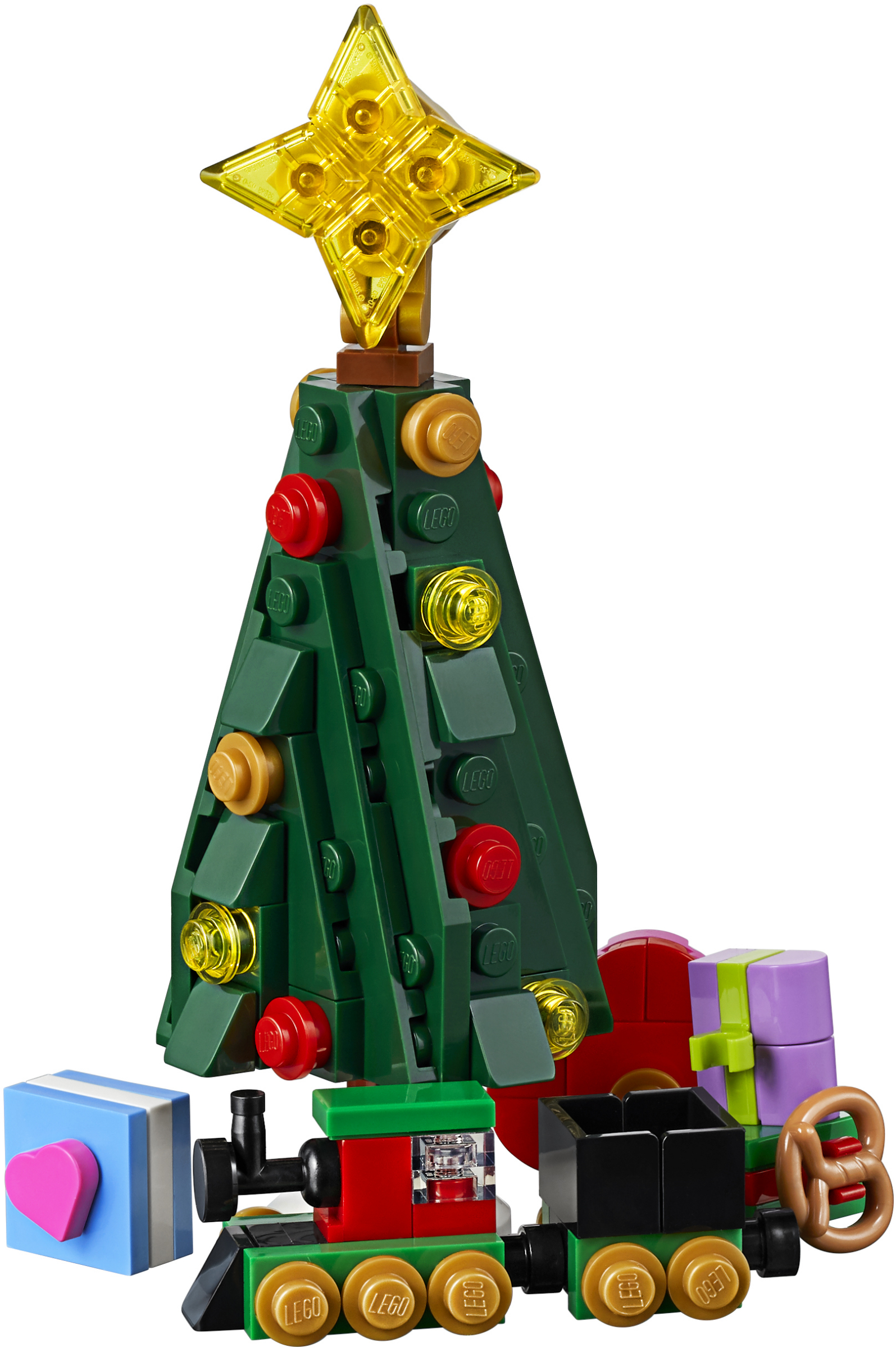 I certainly think he succeeded, particularly by creating a focal point using these trans-yellow diamonds which have not appeared without printing before. The resultant star ornament looks really impressive in my opinion.
The steep roofs appear quite similar to 10222 Winter Village Post Office. Does this model employ the same building techniques as its predecessor?
While they do seem quite similar, these roofs are actually connected to hinge bricks at the base of each roof panel and then Technic pins unite them at the peak. I think this was probably among the greatest challenges that Tiago faced when designing this model as the roofs require proper support but also needed to leave space for as much internal detail as possible.
Many thanks for speaking with us!
---
You can find more information about 10267 Gingerbread House here and our review is available here.