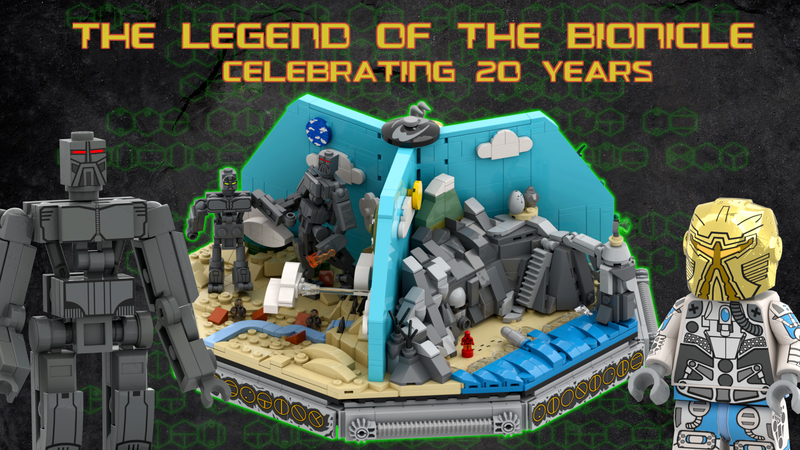 LEGO BIONICLE will have its twentieth anniversary in 2021, and a related LEGO Ideas project - suggesting a commemorative set - has surfaced. We're bringing your attention to it now as it is picking up steam fast - just past 4150 supporters at time of writing. Presenting "The Legend of the BIONICLE: Celebrating 20 years of Lego stories" by Sokoda!
This model depicts colorful System vignettes of three iconic moments in Generation 1's 2001-2010 run:
The arrival of the Toa Mata, their canisters washing up on the beach - featuring Toa Tahu (nanofig scale)
Toa Matoro, donning the Mask of Life, sacrificing himself to save the Great Spirit Mata Nui (minifig scale)
The final battle between Mata Nui and Makuta Teridax (brick-built figures)
The attention to detail is astounding, and the rotating display would look great in any fan's collection. If there's a BIONCLE fan in your life who you think would like the model, or you want to own one yourself, plese consider supporting the project. Every click on the big blue button helps toward the goal of 10K!
Check out the video breakdown, and see more photos after the break.
What do you think? Leave your thoughts in the comments below!