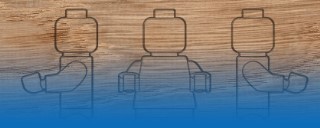 LEGO is opening a pop-up shop in Covent Garden, London at the beginning of November at which attendees will have the opportunity to "be the first to own the brand new wooden LEGO collectable."
VIPs were invited to an event on the 1st and 2nd of November by email earlier today but the limited number of places available have now all gone.
As far as I can tell 2019 and 2020 are not significant anniversaries of the first LEGO wooden toy, or the iconic wooden duck, so I don't know what it is or why it's being produced now.
Whatever it is, it's either big or made with premium materials, because it'll set you back a cool £109.99...
So, speculate away in the comments.