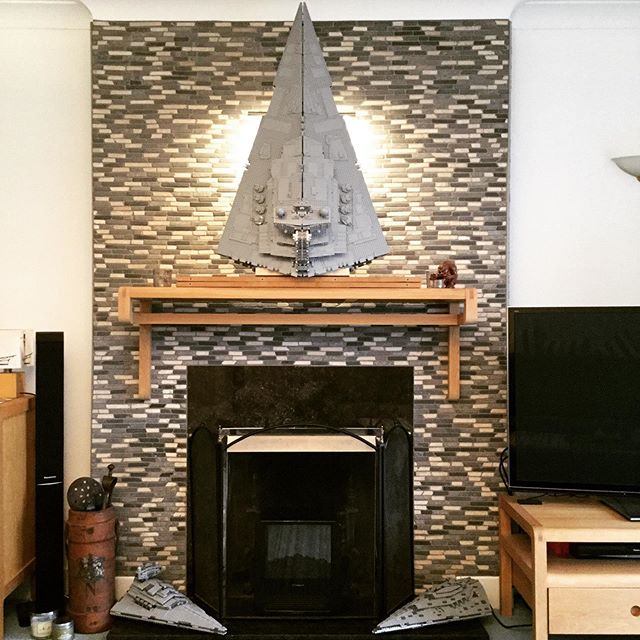 Our #ShowUsYourISD competition, in which we asked you to show how you are displaying the new 75252 Imperial Star Destroyer for the chance to win 50,000 VIP points, has come to an end.
We had some great entries on Instagram and Twitter and we have now chosen the winners.
---
1st prize (50,000 VIP points): the_lego_rancor on Instagram
the_lego_rancor has mounted his upright on his mantelpiece which really shows off the distinctive wedge-shape of the craft. The light behind accentuates it well and helps makes it a stunning centre-piece in his room.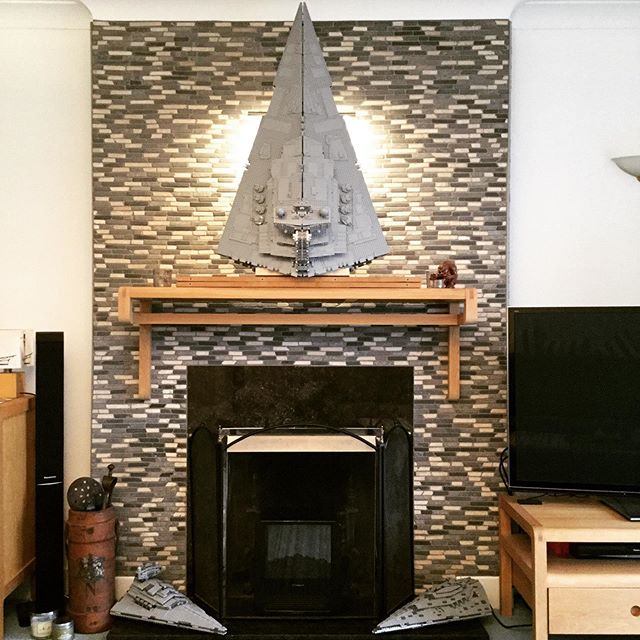 2nd prize (20,000 VIP points): @Dizman7 on Twitter:
Most of us can only dream of having a space large enough to display so many Star Wars sets in such an awesome way. The ISD takes pride of place on the top of Dizman7's cabinets, which are nicely lit and uncluttered, the key to an attractive display.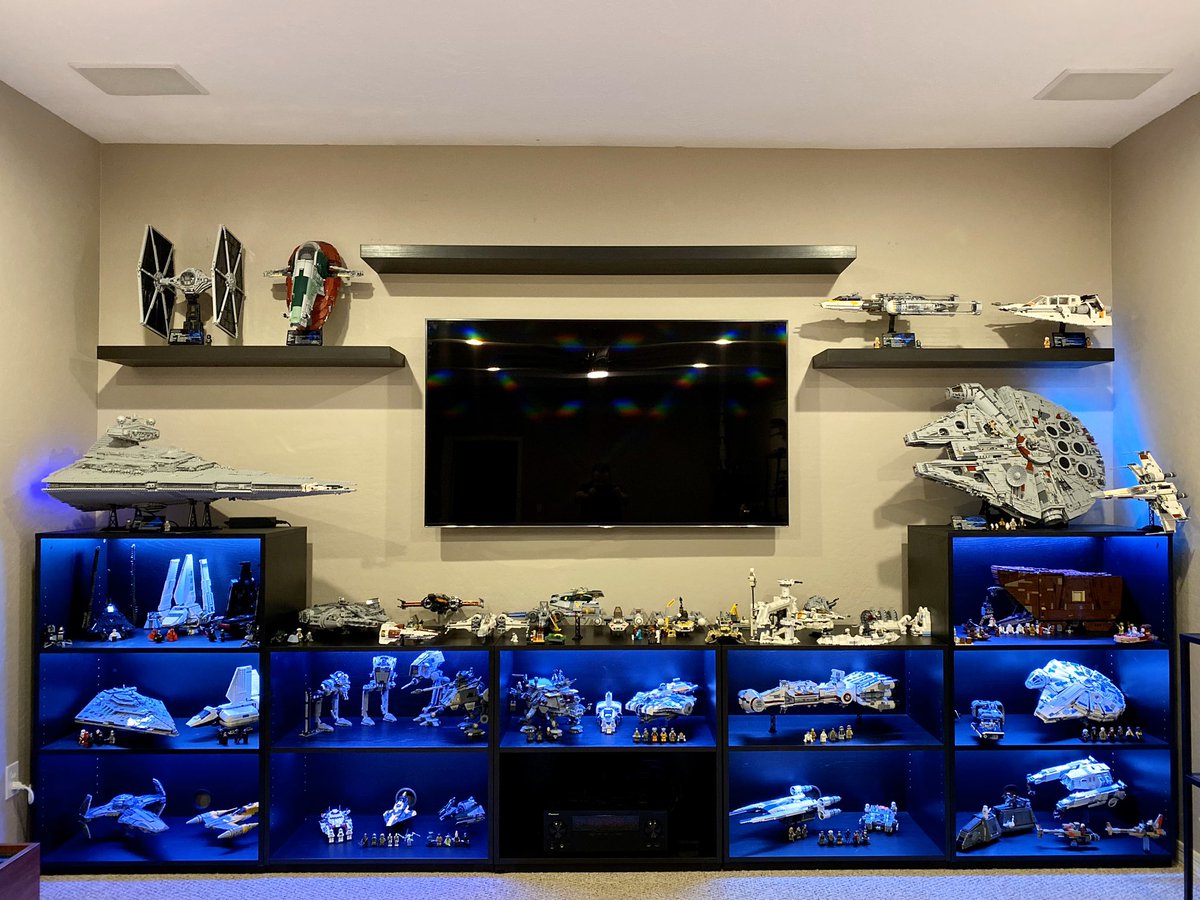 3rd prize (10,000 VIP points): kosztap on Instagram:
kosztap's is using an old CRT television wall mount for his. It's a genius solution that anyone could use to display the ISD, or any other large set for that matter, in their room without it getting in the way.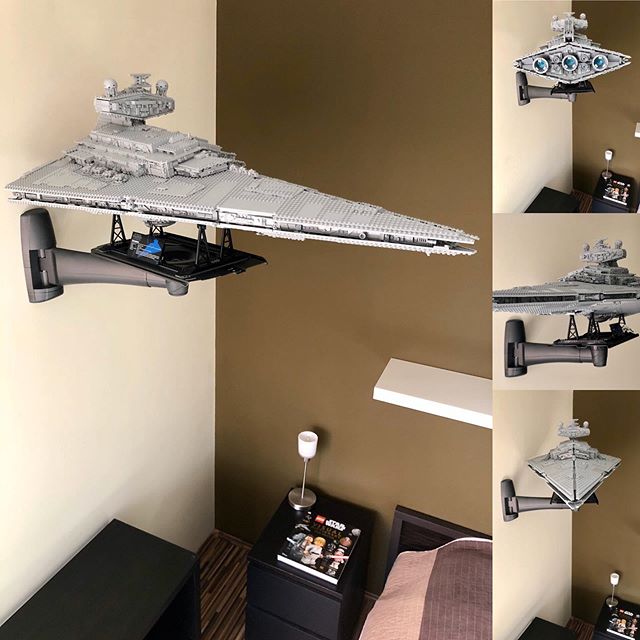 So, congratulations to the winners and thank you to everyone who entered. We'll be in touch to sort out your prizes.
There's one other entry we should mention, by may_the_lego_be_with_you on Instagram: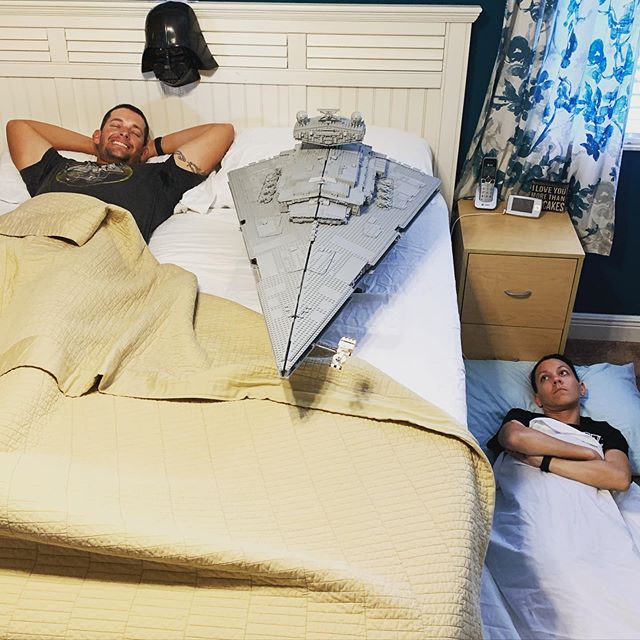 It narrowly missed out in the prizes because we're not sure about the sustainability of the display solution :) However, I suspect the picture will be used for memes for years to come...