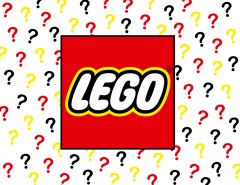 We recently published some LEGO riddles and invited Brickset readers to solve them. Three winners have now been picked at random from among those who provided the correct answer.
Find the solutions to each riddle and those three winners after the break...
---
Riddle Answers
Modular set from renowned theme, with splendid sand green colour scheme.
Answer: 10185 Green Grocer
Blue and grey with crater baseplate, its famous number ends with an eight.
Answer: 928 Space Cruiser and Moonbase
Two decade set with Vader's debut, back again in two thousand and two.
Answer: 7150 TIE Fighter & Y-wing
N.B. We have also accepted the answer 7152 TIE Fighter & Y-wing which was given by some, thereby increasing the final total by two. While the intention was to refer to the original set from 1999, I can also understand why some people would have chosen the re-released version.
One design for the Dark Knight's cave, where Bane and Ivy misbehave.
Answer: 6860 Batcave
Ancient temple of Egyptian design, Hotep protects Anubis' shrine.
Answer: 5988 The Temple of Anubis
Forest bandits defend their keep, surrounded by this river deep.
Answer: 6077 Forestmen's River Fortress
Heartlake stay in twenty fifteen, grandiose scale was unforeseen.
Answer: 41101 Heartlake Grand Hotel
Thunder arrives with hornet shades, accompanied by whirling blades.
Answer: 5542 Black Thunder
Colourful stripes adorn this train, almost unmatched and released again.
Answer: 4558 Metroliner
Choral set with Technic complexion, its bulldog mascot deserving mention.
Answer: 42078 Mack Anthem
---
Winners
Summing those ten set numbers gives a total of 130467, which is the correct answer! As previously mentioned, we have also accepted 130469.
42% of entrants submitted those correct answers and the winners, along with their respective prizes, are as follows:
Frostvik - 75249 Resistance Y-wing Starfighter
Palvone - 70825 Queen Watevra's Build Whatever Box!
Rusticjohn - 70418 J.B.'s Ghost Lab
Congratulations to each of you and to everyone who answered the riddles correctly! The winners will be contacted via email shortly.
---
We have been delighted with your response to the original article and will definitely be publishing more LEGO riddles and puzzles in the near future, sometimes with prizes and sometimes just for fun.
Look out for the first of those articles next week!