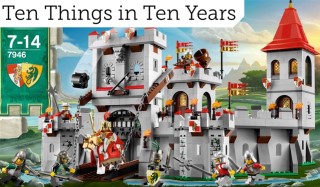 LEGO introduced three differing ranges during 1978. Town, Castle and Space dominated the subsequent decade before Pirates broadened this selection, establishing relative consistency across the 1990s and early 2000s.
However, the prominence of Castle, Space and Pirates has decreased quite considerably during this decade, to the disappointment of many adult fans. Town, which is today known as City, has remained very significant but the decline and apparent demise of the aforementioned original themes has become fairly conspicuous.
Comparing the present decade with previous years demonstrates the scale of that decline, particularly since 2015 when the last Pirates range was available. This graph displays the number of sets released within each year since 1978 from Castle, Space and Pirates which are represented by the following colours:
Red points - Castle
Blue points - Space
Green points - Pirates
Purple points - Castle and Space
Black points - Space and Pirates
White points - Castle and Pirates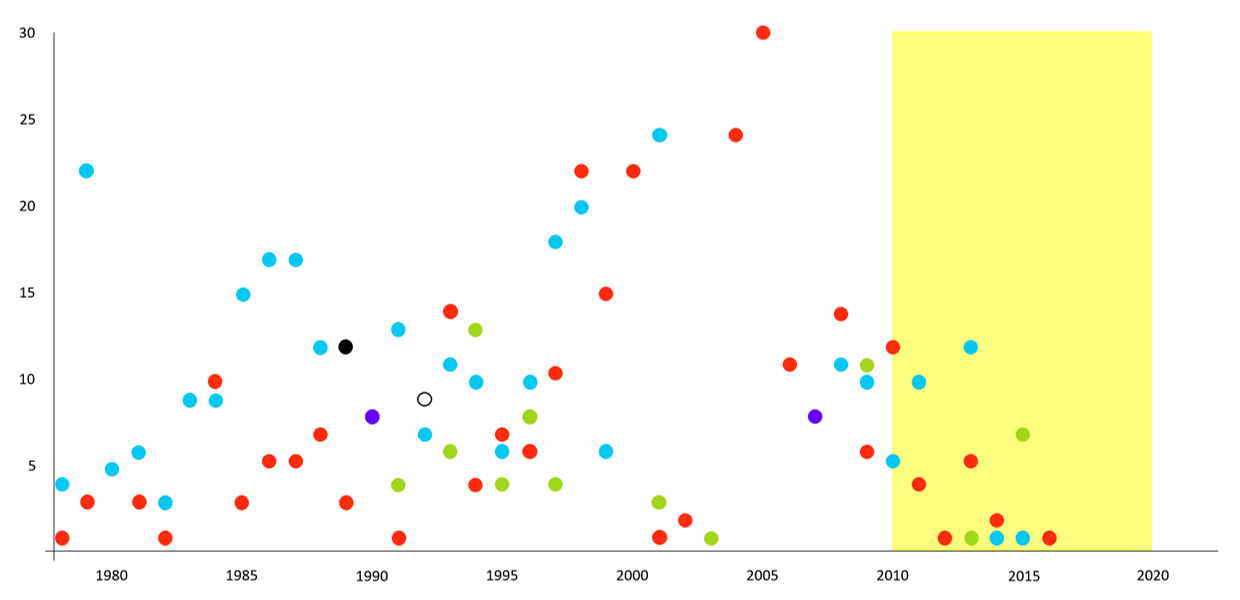 Totalling the annual quantities of Castle, Space and Pirates sets yields the following results. The trend of decline becomes even more apparent here, following the notable peak during 1998. Furthermore, the more recent sets are often promotional items rather than complete selections of retail sets, contrasting with past decades.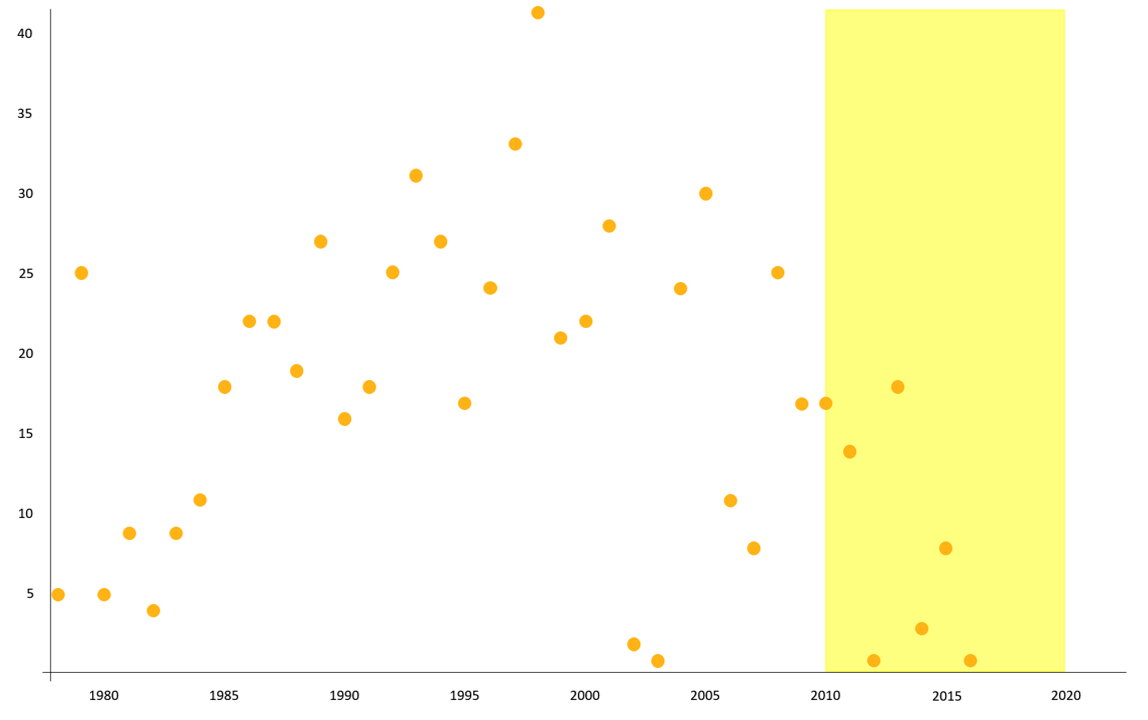 Of course, these two graphs do not take account of the increasing number of total sets. The proportion of Castle, Space and Pirates sets which comprise the entire range has accordingly dropped even more dramatically.
---
Varied reasons exist for this decline, although the increasing diversification of themes is probably the most significant factor. LEGO produces more themes today than at any other time in their history and attention has shifted away from historic ranges such as Castle and Space. The increasing success of story-driven themes, such as NINJAGO or Nexo Knights, might be particularly important too.
That would be interesting because Pirates played an integral role in establishing themes that include named characters. Comparisons could certainly be drawn between products like 6255 Pirates Comic from 1989 and the modern NINJAGO television series as both are intended potentially to improve the connection between children and their sets.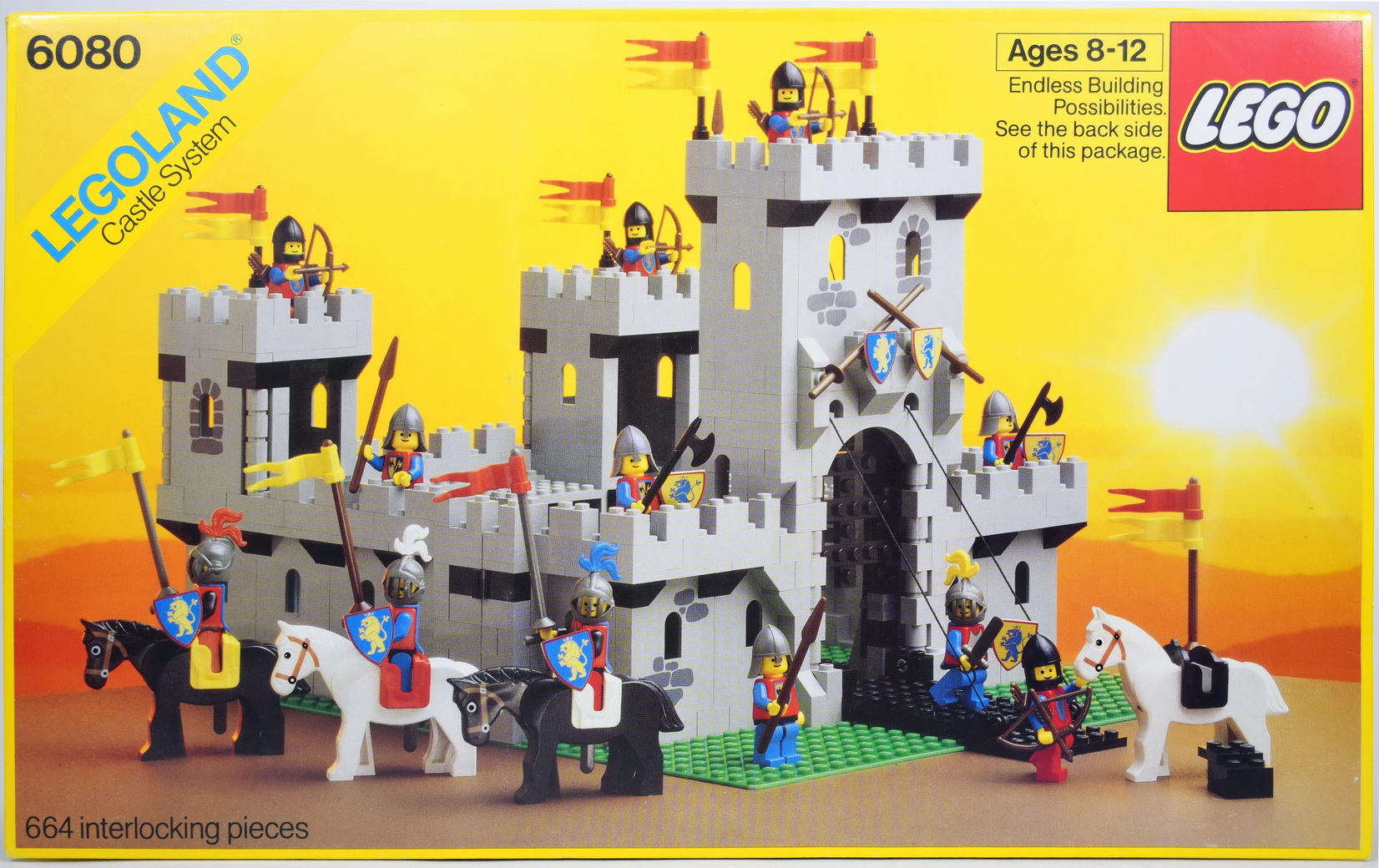 Furthermore, licensed alternatives for Space, Castle and Pirates have emerged since 1999. It seems likely that the introduction of Star Wars, Lord of the Rings and Pirates of the Caribbean would distract attention from original LEGO equivalents, although Space Police III revealed that interest can exist for both concurrently.
However, more recent efforts to produce Pirates and Castle sets might demonstrate that children are becoming less interested in those subjects. Assessing the success of certain themes is rather difficult with only anecdotal evidence, although ranges including Pirates and Castle that have been attempted recently would presumably have continued if LEGO believed demand was sufficient.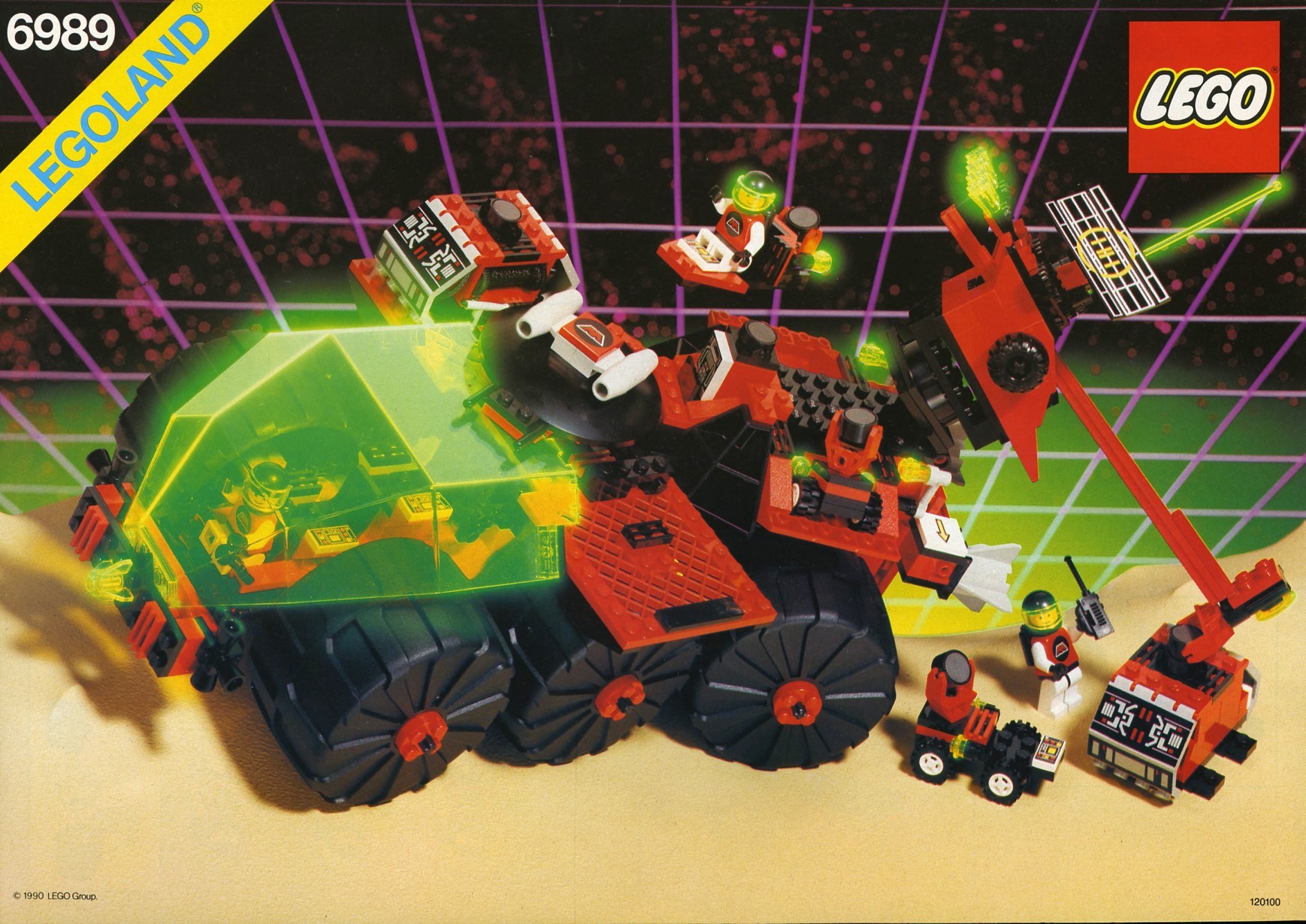 For those reasons, I wonder whether focusing attention upon teenage and adult fans would be more suitable where Castle, Space and Pirates are concerned. We have already seen that versions of real space vehicles, such as 21309 NASA Apollo Saturn V, have proven remarkably successful with older LEGO fans and I think more fantastical spacecraft could be similarly popular in the future.
Some evidence of that trend may already be emerging. The Pirate Bay by Bricky_Brick was chosen among the latest batch of successful Ideas projects and that large model seems certain to appeal to adult fans, assuming the final product is similar to the original submission. Perhaps this could herald the introduction of more advanced Pirates and Castle sets in the future.
---
Would you like themes such as Castle, Space and Pirates to return and do you think they will within the next decade? Let us know in the comments.