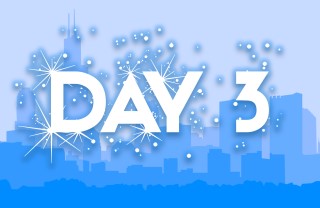 This year's City Advent calendar contains 8 minifigs which means we should find one every three days.
Fingers crossed for today, then...
Our first minfig is suitably attired for the northern hemisphere weather at this time of year and is equipped with a broom for sweeping snow.
It's a unique minifig, although the individual parts have been used before. The medium blue torso can be found in last year's 60183 Heavy Cargo Transport and this years 60203 Ski Resort.
The hood piece was introduced in 2011, in tan and dark blue, and was worn by Han Solo in 7879 Hoth Echo Base. The dark azure version is the newest, having first appeared in last year's Arctic sets.
View image at flickr
Judging by his alternative expression, something has amused him...
View image at flickr
This is a very nice figure although it would have looked better if the hood was the same colour as the jacket.