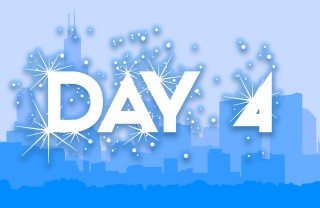 LEGO has produced around 300 mini-models for City Advent calendars over the years so coming up with something original must be difficult.
However, I don't recall seeing anything like today's model before...
---
BrickLink is calling it a Snow Fort which I suppose is a reasonable description in the absence of anything definitive.
It might be novel, but it's a bit boring: the only redeeming feature being the 1x1 pyramids on the top, of which we receive a spare.
View image at flickr