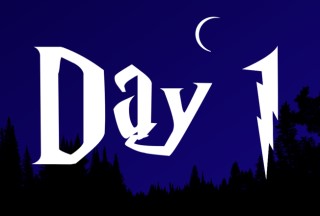 Harry Potter has proven extremely popular since the theme returned during 2018 and I have been looking forward to opening the appealing 75964 Harry Potter Advent Calendar!
Some interesting items are displayed on the box so let's open door number one...
Exclusive minifigures have appeared in many Advent calendars but they are usually kept for the final days. However, this version of Harry Potter is unique, wearing his dark blue Christmas jumper which appears during Harry Potter and the Philosopher's Stone, having been knitted by Molly Weasley. This design is relatively simple but seems authentic, featuring pale blue highlights that create texture.
The tan legs are similarly faithful to the source material and I like the double-sided head which returns from last year. Moreover, the tousled hair piece includes some great texture and Harry is appropriately equipped with his dark brown wand. Another wand accompanies this one on the sprue, as usual.
Overall - 5.0 - An exclusive minifigure which is suitable for the festive season is definitely deserving of full marks!