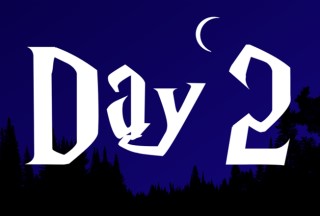 An exclusive minifigure emerged from the Harry Potter Advent Calendar yesterday. Hopefully the second item may prove similarly appealing after opening door number two.
You can find out after the break...
This tiny rendition of the Hogwarts Express looks magnificent, featuring an appropriate combination of black and red elements which correspond with the original vehicle. I am particularly impressed with the shape of the locomotive that includes three 1x1 bows, forming the boiler. The wheel arrangement looks good too, although the leading wheels should be smaller.
View image at flickr
However, the carriage wheels are perfect and make marvellous use of black roller skates. Alternatively, this might be intended to represent the coal tender. I think it looks superb in either role and the coupling offers helpful articulation. The model does feel somewhat fragile though, most notably because the front wheel set is not connected directly to the boiler.
Overall - 4.5 - I am delighted with this miniature Hogwarts Express which includes great detail but I think its structural strength could have been improved.