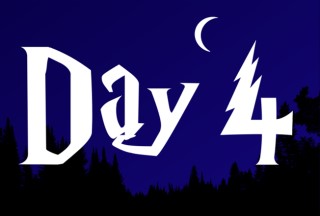 Christmas forms an important part of the Harry Potter series. The festive theming of this Advent Calendar has proven accordingly impressive so I hope that will continue today.
Find out what emerges next after the break...
Following the arrival of two small Christmas trees yesterday, another emerges today. This design looks more impressive than those released on day three, featuring superior textured detail and lovely colours. The combination of dark green and sand green foliage looks surprisingly effective and white 1x1 slopes form snow-covered branches. The pearl gold decorations are similarly attractive in my opinion.
View image at flickr
Another pearl gold star is situated on top, thereby matching the trees from yesterday. Various solutions have been employed for creating the star and I think this rendition is particularly effective. However, the arrival of this Christmas tree, immediately after two smaller versions, feels somewhat repetitive which is unfortunate.
Overall - 4.5 - This festive model includes wonderful detail and captures the familiar shape of Christmas trees beautifully, although I would rather it had emerged slightly later.