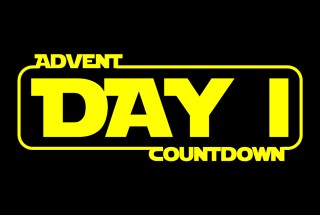 Star Wars Advent Calendars have been available each year since 2011, containing an outstanding selection of characters and vehicles from across the whole Star Wars saga.
Nevertheless, these calendars invariably contain some new items so I wonder what might appear on day one...
Acclamator-class, Venator-class and Imperial-class Star Destroyers have all appeared in previous Star Wars Advent Calendars and they are now joined by the Resurgent-class Star Destroyer. This vehicle is based upon the Sequel Trilogy and looks reasonable in my opinion, featuring a nice combination of dark bluish grey and light bluish grey elements.
Furthermore, the command bridge structure is accurately integrated with the hull and I like the trans-light blue engines too, although there should be three primary nacelles. However, the nose area seems much too broad. That may have been difficult to improve without creating new wedge plates and the upcoming 2x3 wedge plates found in 75272 Sith TIE Fighter would have been perfect. Unfortunately, they were not available for this calendar.View image at flickr
Overall - 3.5 - This model is certainly recognisable and captures the shape of the onscreen vessel fairly well, although the nose should be much sharper.