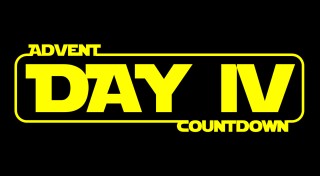 First Order forces continue to dominate the new Star Wars Advent Calendar, establishing greater consistency when compared with its immediate predecessor released during 2018.
Presumably the trend will continue on day four...
Several different First Order Stormtrooper variants were introduced in Star Wars: The Force Awakens, including heavy assault troopers who wield FWMB-10 repeating blasters. Of course, the minifigure that emerged yesterday was not dressed for using the megablaster, lacking supplemental charge packs, but an alternative weapon is certainly appreciated and this blaster looks great beside the Stormtrooper.
View image at flickr
The black and white colour scheme compares favourably with the movie and I like the black roller skate which represents hand grips. In addition, the white blaster rifle is only otherwise found in 75217 Imperial Conveyex Transport so its return is welcome. The articulated stand looks good too, although this cannot fold up properly. Displaying the blaster as though it is being carried is therefore quite difficult.
Overall - 4.0 - Accessories from Star Wars Advent Calendars are rarely appealing but this example has taken direct inspiration from the films and looks superb.