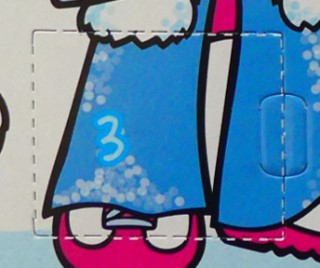 Day 1: Heart. Day 2: Daisy. Day 3...? Can you see a pattern emerging? Will we have more 'personal decoration' today?
---
Yes! We are staying with personal decoration today with a a hair band with three flowers. The pink one matching that on yesterday's bracelet, already giving us possibilities to mix-n-match!
But Star has yet to get a look in...
View image at flickr
Seven parts! Now we're talking...
View image at flickr
Hair bands are among the more useful Clikits accessories, especially if you have long flowing locks like me, so I'll make good use of this for sure!