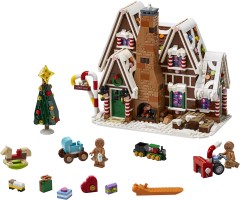 The next Brickset Holiday Gift Guide article discusses sets which cost between $50 and $100, encompassing various larger retail sets along with some exclusive models. Sixty different products are available within this category. You can view the complete list of those here.
Find out which sets were chosen by Brickset staff members after the break...
---
CapnRex101
10267 Gingerbread House (£84.99, $99.99, 89.99€)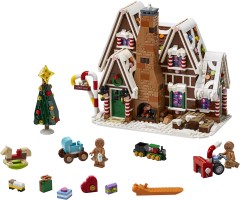 Some wonderful sets have been released within this price bracket during 2019. 60233 Donut Shop Opening and 70676 Lloyd's Titan Mech stand out in particular, most notably for younger LEGO fans.
However, I would recommend 10267 Gingerbread House which is exceptionally detailed and the building experience is enjoyable too, demonstrating several innovative techniques. The sparkly windows look magnificent and the house contains everything its gingerbread residents could require!
Those figures are another appealing aspect of this set. The simple 1x2 tile which is decorated to represent the baby is adorable and I like the different icing on the male and female gingerbread minifigures so am sure that any LEGO fan would appreciate this gift.
You can read our review here.
---
MeganL
41379 Heartlake City Restaurant (£54.99, $59.99, 59.99€)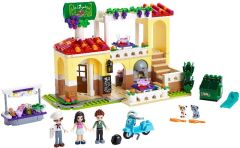 I have a habit of selecting a set in the lower end of this price range to recommend, and this year is no exception. 41379 Heartlake City Restaurant is another terrific offering from Friends this year. What's more, I think this is a perfect crossover set - something that will appeal to LEGO lovers whether or not they are fans of the mini-dolls, or the general Friends theme.
There's no pink to be found in this set (save for on the box). There are new food pieces in the set, the architecture is lovely (especially those marvellous roof tiles), and the set itself would be the good start for a MOC of any kind of restaurant. It's also worth mentioning that the two marine rescue sets in this price range, 41380 Lighthouse Rescue Centre and 41381 Mission Rescue Boat, are also quite good. Yes, the Friends have had boats and a lighthouse in the past, but both sets are far more substantial than previous versions and show the Friends making a difference in the world.
For the AFOLs on your list (or one who wouldn't want a restaurant), I would recommend either the beautiful 10267 Gingerbread House or the nostalgic 21319 Central Perk.
You can read our review here.
---
FlagsNZ
21320 Dinosaur Fossils (£54.99, $59.99, 59.99€)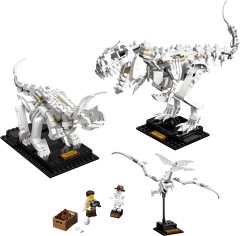 21320 Dinosaur Fossils has grown on me. It was a set that I first indicated would be a pass from me but the final model does impressed me. It bears little resemblance to the original Ideas submission as the fossils are white in colour rather than the original tan.
Nevertheless, there is scope to use this set to MOC other dinosaur skeletons and I like that the models are constructed at a similar scale to the brick-built Tyrannosaurus rex from 75936 Jurassic Park: T. rex Rampage.
You can read our review here.
---
Huw
10269 Harley-Davidson Fat Boy ($99.99, £84.99, 89.99€)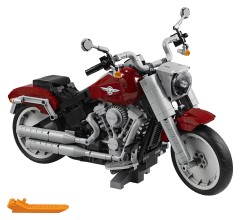 There have been some truly spectacular sets released in this price bracket this year, including many of the Ideas sets.
However the one that just blew me away when I built it is 10269 Harley-Davidson Fat Boy. The techniques and connections used to achieve the geometry of the frame and engine are truly the work of a genius. It's a joy to build, and to behold once you're done.
It's the ideal gift for your bike-loving father or partner, perhaps to re-introduce them to the joys of the brick!
You can read our review here.
---
Which sets costing between $50 and $100 would you recommend as gifts? Let us know in the comments.